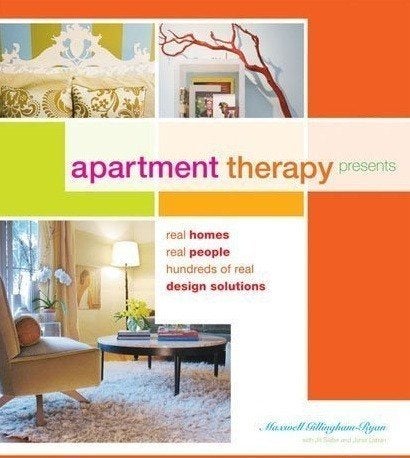 They've since lived in the spotlight, launching more websites and publishing more books. (The Times even covered when they had a baby). And when it was time to redecorate their apartment, they crowd-sourced ideas and blogged each step of the way.
Not that ANY of you would ever need any help like this, BUT it is a fact that a fast growing segment of the interior design and furniture buying population is made out of... divorced, single men (the first part of this sentence is a joke - of course there are all types of readers in our audience out there and NO ONE wants to get divorced. Sometimes it just comes unwanted in the night).
A spokesperson for the site tells the Post: "Apartment Therapy just consolidated and relaunched its sites to enhance the focus on home design and home cooking. . . . We ask that you respect our family's privacy."