Take a look: one of the most striking -- and most lauded -- recent additions to the Chicago skyline has rooms for rent.
The 82-story Aqua Tower is easy to pick out: its façade consists of undulating terraces, which make it appear as if water is running down the building's face. But those curves aren't just for visual appeal. They also help shade the glass and "confuse" the wind, and are arranged specifically so that residents can have views of city landmarks unobscured by the surrounding structures.
For instance, certain terraces provide direct sight lines to Lake Michigan through the urban jungle. Others are designed with views of the Bean, Pritzker Pavilion and the Park at Lake Shore East in mind.
"We let the climate and views shape the building, weaving it into its surroundings," said Jeanne Gang, FAIA, whose Chicago-based firm Studio Gang Architects designed the Aqua Tower. (Loewenberg Architects served as the Architect of Record.) "It is equal parts data and imagination."
That imagination hasn't gone unnoticed, either. In February of this year, Aqua received the Emporis 2009 Skyscraper of the Year Award, and is currently one of five finalists for the 2010 International Highrise Award.
So how much does it cost to live in this architectural wonder? According to Magellan Development Group, the building's owner, fully equipped studios in the building start at $1,474 per month; one-bedrooms start at $2,260, and it'll cost at least $2,900 for a two-bedroom apartment. Studio condominiums start at around $300,000; a two-bed, two-bath runs as high as $800,000.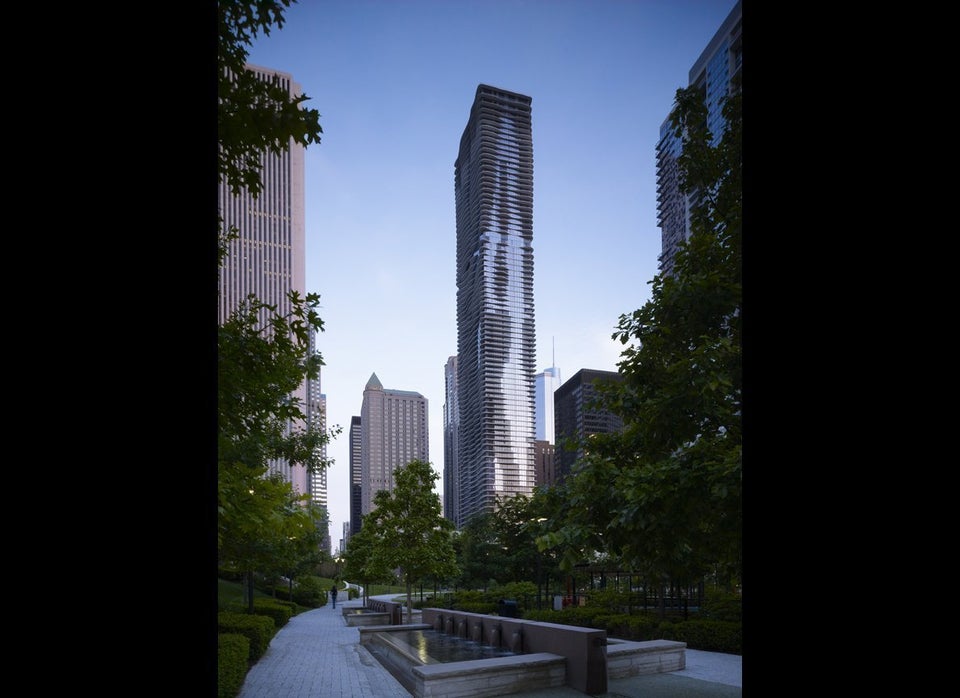 PHOTOS: Aqua Tower In Downtown Chicago Has Apartments For Rent
Related
Popular in the Community