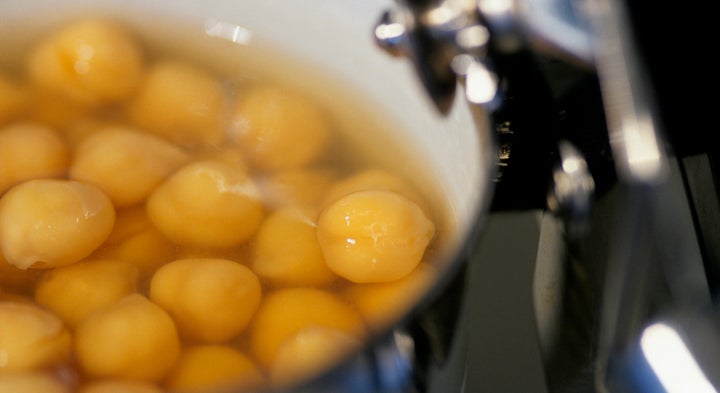 Whoooa, not so fast. That stuff is culinary gold.
Goopy chickpea water -- better known by its new name, aquafaba -- has been popping up in fancy restaurants all across the country since its magical ability to make fluffy, foamy textures was discovered by some happy vegans last year.
Ew. What's so delicious about the water in canned chickpeas?
OK, I'm sort of convinced. How would I use this stuff?
Is this the next kale?
Welcome to the world, aquafaba!