Of all the films being showcased at Comic-Con, "Aquaman" had some of the biggest advance buzz.
That is in part due to the popularity of actor Jason Momoa, whose take on the classic DC Comics character was considered by many to be the best part of last year's "Justice League" movie.
The presence of Oscar winner Nicole Kidman and Amber Heard didn't hurt either.
The film is due to be released in December, but it was only until the cast appeared at a San Diego Comic-Con panel on Saturday that the trailer was finally revealed.
The trailer, which appears above, shows the undersea kingdom of Atlantis, as well a potential catch phrase for Momoa: "Permission to come aboard."
The trailer made a big splash with some people...
...while others considered it all wet:
Before You Go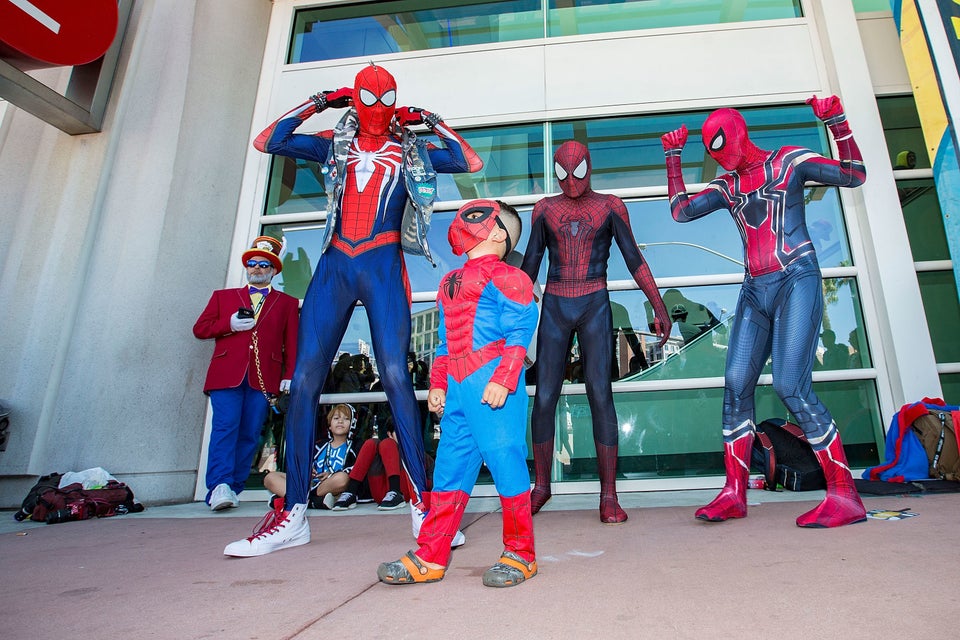 Best Costumes From San Diego Comic Con 2018
Popular in the Community