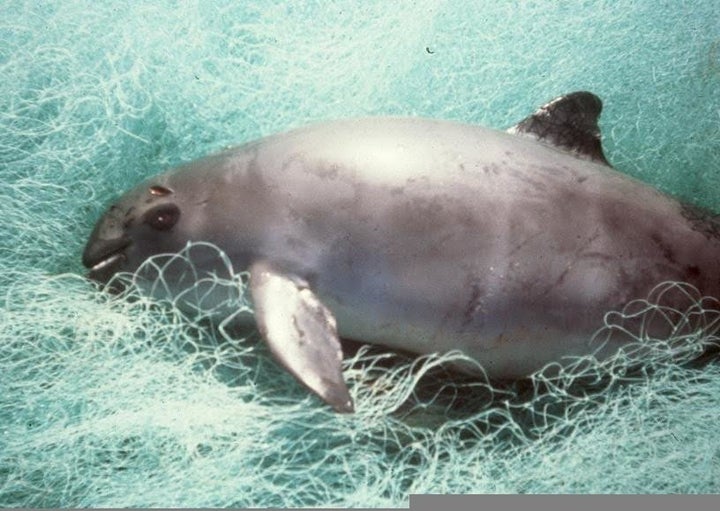 It may also be the world's cutest porpoise, what with its snub snout and panda-like dark spots around its eyes. But with fewer than 60 of its kind left in the world, the vaquita is without doubt the most endangered. 
And according to a new report issued on the eve of a major international meeting on wildlife conservation, these diminutive sea mammals face almost certain extinction unless action is taken to stem the illegal trade in "aquatic cocaine."
Not familiar with the term? Aquatic cocaine is slang for the dried swim bladder of a marine fish known as the totaoba, itself an endangered species.
Dried fish innards may sound icky to you. But in certain parts of China, aquatic cocaine (also known as fish maw) is a believed to have medicinal value. And its cost rivals that of illicit drugs ― hence the "aquatic cocaine" moniker. 
One pound of the stuff could set you back $5,000, The New York Times reported earlier this year. The report says a really good fish maw specimen can command a whopping $50,000.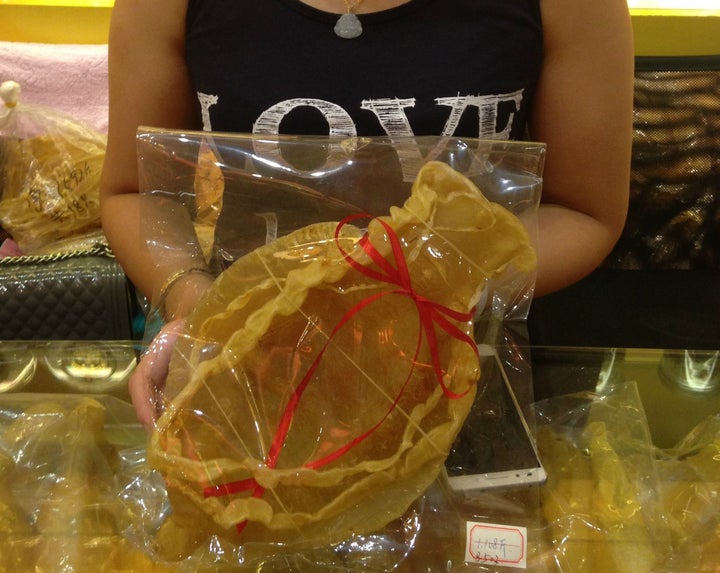 Why would stopping the fish maw trade help save the vaquita from extinction? Because as luck would have it, both vaquitas and totoaba live only in Mexico's Gulf of California ― and the former are drowning in the illegal nets that poachers use to catch the latter so that the maws can be smuggled to China.
"Most traders and buyers aren't even aware of the connection between the two species," Clare Perry, head of the oceans campaign of the Environmental Investigation Agency (EIA), the United Kingdom-based conservation organization that issued the report, told New Scientist. "If we don't stop the illegal trade, this will be a dual extinction."
Both vaquitas and totoaba are protected species, and international trade in totoaba has been banned for decades. But according to the report, aptly entitled "Collateral Damage," the trade in fish maw persists because the appetite for it does ― and because enforcement efforts aren't up to the task. 
"There have been significant efforts to crack down on illegal fishing for totoaba and remove gillnets from the range of the vaquita," Perry said in a news release. "But these efforts will not save the vaquita without coordinated international action to eliminate the illegal trade in totoaba, particularly in the main consumer market in China."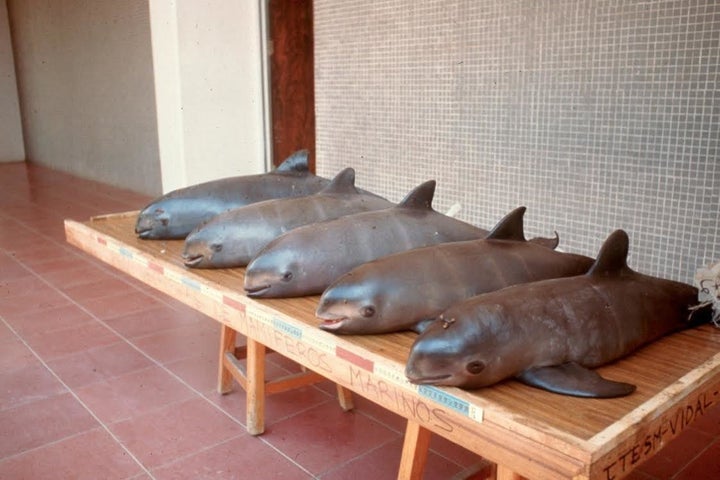 The report calls on China to step up enforcement of the fish maw ban, with surveillance of seafood markets and enhanced border inspections, seizure of fish maw products and arrests and prosecution of offenders. 
For its part, Mexico should rid the vaquita's range of all "ghost" nets, as poachers' abandoned nets are known, and permanently ban all fishing in the area where vaquitas live.
"At this point, the vaquita can only be saved if the Mexican government immediately and indefinitely bans all fishing within its habitat, Omar Vidal, CEO of World Wildlife Fund in Mexico, wrote on CNN.com earlier this year. "Anything else is just wishful thinking."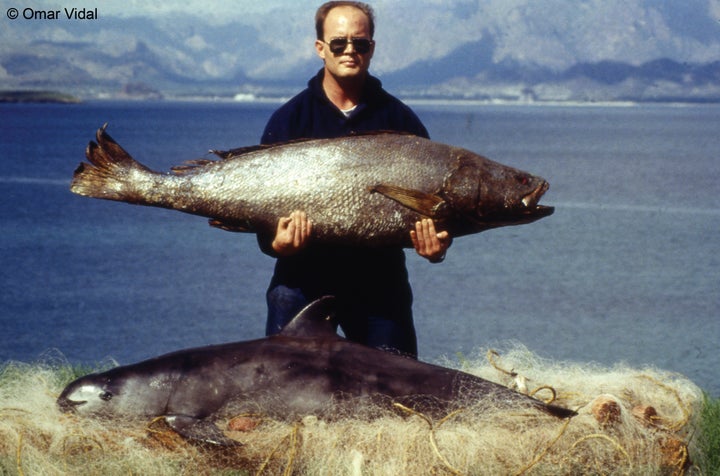 If Mexico fails to take the recommended steps, vaquitas will go extinct "in a few years," Dr. Barbara Taylor, a vaquita expert with the National Oceanic and Atmospheric Administration's fisheries program, told The Huffington Post in an email.
And what if policymakers make the changes being pushed by EIA and other conservation groups?
"I would hope that we would see a stabilization in the population and slowly it would start to increase," Perry told HuffPost in an email. "It will take a long time and it will require constant vigilance, but recovery is certainly possible."
Taylor agrees. She predicted decades would pass before the vaquita population rose significantly but pointed out that other species have come back from the brink.
"So there are success stories," she said.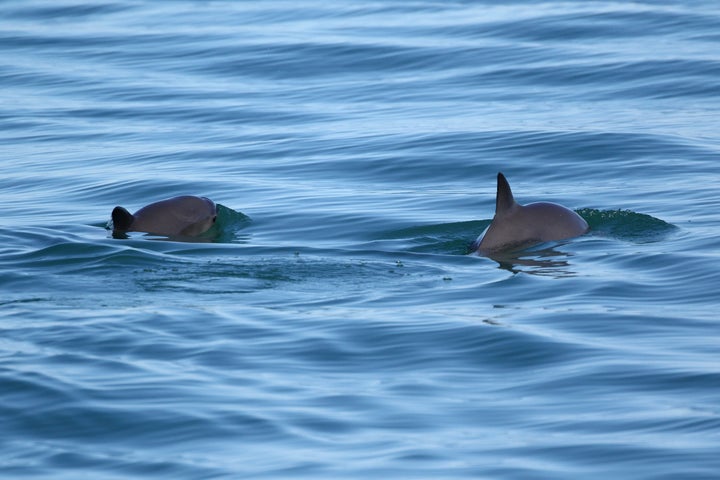 REAL LIFE. REAL NEWS. REAL VOICES.
Help us tell more of the stories that matter from voices that too often remain unheard.
BEFORE YOU GO
PHOTO GALLERY
World's Most Extreme Animals