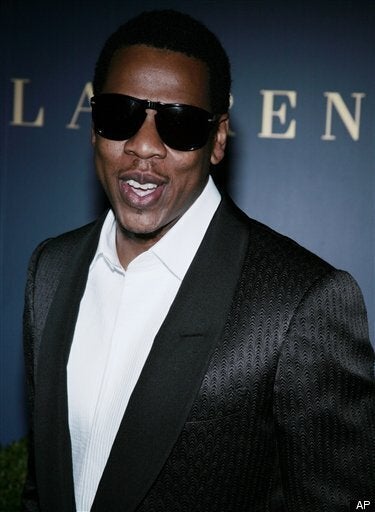 The New York inspector general's report on the tainted Aqueduct bidding process contains a little-noticed tidbit about the Aqueduct Entertainment Group's most famous would-be investor.
Jay-Z, as it turns out, never actually inked a deal with AEG. "Contrary to numerous media reports," the investigation finds, nothing was ever made official. (Earlier this year multiple outlets seemed to suggest that Jay-Z had an active stake in the project).
What's more, Jay also didn't seem to know much about the project, Inspector General Joseph Fisch determined after taking his testimony. That conversation "revealed":
scant knowledge of AEG's proposal and its composition, no finalized agreement with AEG, and no lobbying by him whatsoever. Regardless, his notoriety caused his name to be mentioned in most news articles discussing AEG which brought his name, and well-known conviction, to the forefront.
So much for the the savvy, take-charge CEO persona Jay-Z likes to present to the world. The report seems to suggest that he was little more than a hype man for the AEG bid.
The project's real heavy hitters may have been hoping to use Jay to impress just one person: Governor David Paterson. A February report in the New York Post suggested the AEG consortium chose Jay-Z to gain the favor of the governor, who became friends with the rapper last year.
The multimillionaire music impresario's part of the AEG bid bears a striking resemblance to his role with the New Jersey Nets. Although he controls only a tiny share of the basketball franchise, his stake is trumpeted loudly in promotional materials for the related Atlantic Yards arena project, and he was prominently featured at its groundbreaking in Brooklyn, along with Governor Paterson. As Norman Oder has perceptively written of the groundbreaking, putting the rapper "front and center" was "a brilliant move [...] relying on the unsurprising shallowness of a star-struck press."
For AEG, however, Jay-Z's inclusion in the project backfired. New York State Assembly Speaker Sheldon Silver was apparently irritated with the governor's fanboy crush on the best rapper alive. On January 29 he imposed as a stipulation for his support of the bid a rule prohibiting anyone "convicted within the past 15 years of a felony" from investing in the project.
Jay-Z's misdemeanor conviction (for stabbing a record producer) presumably would have disqualified him. The IG found that Silver's condition was "specifically directed" at Jay-Z and one other potential financial backer. But Jay-Z didn't immediately drop out, instead waiting "several weeks" until an investigation on him was initiated -- and a subpoena was sent. It wasn't until March 8, after he had drawn additional critical scrutiny from the press, that he officially backed out.
On the Aqueduct deal, Shawn Carter's much lauded (and self-lauded) business acumen was nowhere to be seen.
Popular in the Community