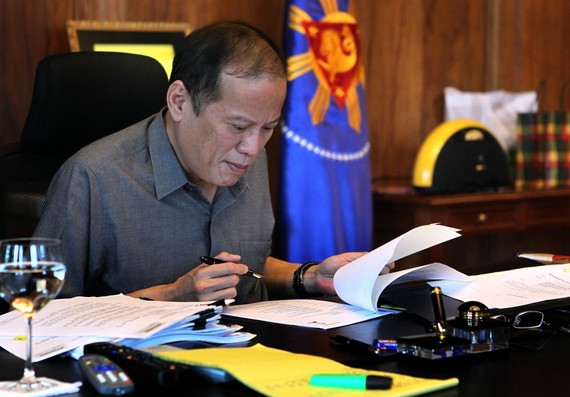 In his magnum opus War and Peace (1869), Russian literary genius Leo Tolstoy eloquently underplayed the impact of singular leaders (think of Napoleon Bonaparte) on the dialectical flow of history. Preempting the social scientists of the 20th century, he brilliantly discussed the importance of vast "impersonal forces'' -- the complex interaction of socio-cultural, politico-economic, and ecological factors -- that undergird the very canvass upon which ambitious men and women jostle to leave a lasting mark.
For every Tolstoy, however, there is a Shakespeare and Voltaire, who will preach the undeniable impact of human agency: That is to say, the intended and unintended consequences of individuals' actions on their broader social milieu. History is filled with parables and tales of great kings and statesmen. Now and then, visionary leaders emerge out of nowhere, audaciously taking on the status quo and ushering in a new era for their peoples.
Yet, more often than not (think of Jon Snow in Game of Thrones) forward-looking people are the ultimate victim of (misplaced) criticism, mortal envy, cynicism, and bitter animosity of those who either have an interest in preserving the existing system, or fail the see beyond their narrow horizons. In short, a genuine reformer is the primary enemy of the Ancien Régime, which will never cease to discredit, displace, and demoralize its conscientious opponents.
Lasting change, and sustainable reform, has a greater chance when it is aligned with the trajectory of broader impersonal forces. Only a symbiotic relationship between structure and agency can provide transformative change. And this is where piecemeal reforms and time-bound visionary leadership are vulnerable to evisceration by the long march of history.
After decades of misery and disappointments, the Philippines has finally taken some halting steps in the right direction, thanks to what I call "Moralpolitik" -- the injection of ethical leadership into the heart of the national discourse. But as Philippine President Benigno "NoyNoy" Aquino warned in his final State of the Nation Address (SONA): "Everything that we have invested in, everything that we have worked for, will it be gone after just one election?"
With only a single six-year term in office, and equipped with one of the world's weakest states, the question now is whether Aquino's successor will build on his legacy and best practices, or take the country back into the Dark Ages.
It finally arrived, that sweet and long-anticipated endorsement for his age-old ally and friend, the Philippines' Interior secretary, Manuel "Mar" Roxas, who was already widely considered as Aquino's anointed successor. Caught between Machiavellian calculations (picking the likely winner), on one hand, and demonstration of loyalty and idealism (picking a trusted ally), on the other, Aquino chose to go for the latter.
If it is a question of "winnability" -- that is to say, preference ratings in latest surveys -- Mar is not the safest bet for Aquino. In survey after survey, Aquino's anointed successor has been lagging far behind Grace Poe (a neophyte senator and daughter of one of the country's most revered movie stars) and Vice President, and long-time mayor of the Philippines' business hub (Makati), Jejomar Binay.
Initially, Aquino sought to square the circle by trying to, albeit unsuccessfully, convince Poe to join Mar as his vice presidential candidate. After all, both Poe and Mar boast good educational backgrounds and are largely seen -- quite unique by Filipino standards -- as squeaky clean politicians, who have never (and are unlikely to be ever mired) in corruption-related activities.
But given her commanding lead in surveys, thanks to her meteoric rise in recent months, and with her closest competitor struggling with a myriad of corruption-related investigations, the senator has apparently decided to go for the top office. This seems as a very rational decision. After all, there is no guarantee that she will be able to maintain her political capital until the next presidential elections in 2022. Most likely, her team is calculating that it is a "now-or-never" situation.
Perhaps there is also the dimension of redeeming the injustices of the past, given the tragic demise of her father (Fernando Poe), who is widely believed to have won the 2004 presidential elections, but only to be sabotaged thanks to a concerted campaign of vote-rigging by the then incumbent administration.
And then, you have the dimension of political survival and self-preservation. Aquino's predecessors, Gloria Macapagal-Arroyo and Joseph "Erap" Estrada, faced corruption-related prosecution either while in office (Estrada) or after they stepped down from office (Arroyo).
There is no guarantee that Aquino himself, and his key allies, will not be vulnerable to prosecution for several mishaps or alleged anomalies under his watch. So picking the likely winner in the 2016 presidential elections is a matter of strategic imperative.
The Aquino administration, however, is confident that Mar will be able to carry through the day and continue NoyNoy's legacy in office. Arguably, picking Poe would look as too opportunistic, and largely seen as a betrayal of Mar, who, back in 2010, gave way tp NoyNoy as the Liberal Party's (LP) standard-bearer.
Aquino was generous in his praise and support during his endorsement speech for Mar. "We choose the one who is certain to pursue the straight and narrow path," declared the incumbent, and "I believe that person is none other than Mar Roxas." On paper, Mar looks like a defensible candidate, who will combine NoyNoy's "good governance" reforms with technocratic knowledge.
To begin with, Mar can claim that despite being a "traditional politician" -- spending more than two decades in the legislature and executive branches -- he has maintained an element of integrity, never succumbing to graft and corruption. This is a very rare characteristic in a patronage-driven, highly corrupt political system.
More than anyone, Mar -- as the former trade and industry minister -- was also responsible for establishing the Business Process Outsourcing (BPO) industry, a booming multi-billion-dollar sector, which has fueled growth in the country and provided more than a million well-paying jobs for the Filipino citizens.
Thanks to his extensive experience as a venture capitalist in New York, Mar was able to leverage his vast networks (going back to the Wharton days) in order to integrate the Philippines into the burgeoning Information-Technology-driven global growth sectors. Today, the Philippines is a BPO superpower, competing toe-to-toe with giant India.
But he seems to lack "popular touch", despite (or maybe because of?) hailing from one of the country's most prominent families (Roxas and Arenta). On his mother side, he can count industrialist J. Amado Araneta as an ancestor, while on his father's side, he can count no less than the first post-independence Filipino President Manuel Roxas as his grandfather.
His critics have also accused him of mishandling a series of manmade (Siege of Zamboanga) and natural (Yolanda typhoon) disasters. By taking on the position of interior secretary, Mar carried a portfolio that was outside his core expertise (i.e., trade and industry). It was a cabinet position that was responsibility-intensive, but short on resources and capacity. It was a position that provided more of unfavorable spotlight rather than positive PR for him. All publicity is not good publicity in politics, after all.
Aquino's endorsement, especially after his popularity ratings bounced back (up by 173%) in recent months, has some advantages. Aquino's core supporters will clearly rally behind Mar, who will also benefit from the political-administrative machinery of the ruling party. But it is doubtful whether it will be a game-changer.
Throughout the past three decades, presidential endorsements have rarely changed the dynamics of the elections, which was more determined by popularity, in benign cases, or outright vote-rigging, as allegedly the case in 2004. One could argue that the reason Fidel Ramos was able to win the 1992 elections, despite not winning his own party support, had less to do with Cory Aquino's (NoyNoy's mother) endorsement, than the fact that Ramos himself was hailed as one of the heroes of the 1986 EDSA Revolution against the Marcos dictatorship.
So Mar faces an uphill battle in the coming months. One particular risk associated with the likelihood of both Mar and Poe joining the presidential race is the possibility that they will split overlapping constituencies, especially among the middle-to-upper-class voters. Poe, however, also has a strong following among the working class and poor voters -- a constituency that will be even more crucial to her victory with Aquino-backed Mar entering the field.
This will clearly provide more room for opposition candidates, making the field particularly fluid, if not risky for Aquino. Ideally, Aquino and his supporters would want to see either Mar or Poe in office, based on the assumption that the two will best carry on the incumbent's best practices and vision of "good governance".
One thing, however, is certain. The Philippines' politics has become more dynamic, less predictable, and therefore more interesting as we get closer to the fateful 2016 elections. What is at stake is no less than the Philippines' fate as a nation in the 21st century. It is paramount for the next administration to bring about not only clean governance, but also inclusive growth and effective leadership.
Calling all HuffPost superfans!
Sign up for membership to become a founding member and help shape HuffPost's next chapter