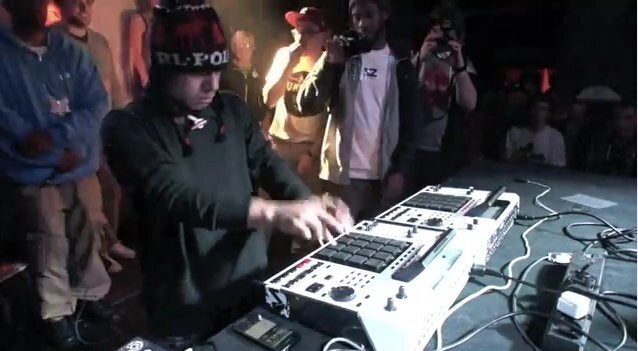 No, this video has not been sped up: The man you see furiously flicking his fingers is doing it all in real time.
araabMuzik, a former drummer and current hip-hop record producer from Rhode Island, first became famous through online videos showing off his ability to make live beats on the MPC drum machine. He's worked with artists including Jadakiss, Busta Rhymes and Cam'ron.
He may even have inspired Kanye West to try out the MPC drum machine at the VMAs -- though he's not thrilled about it.
"Kanye's never in his life brought a machine out and done that," he said in The New York Times. "Everyone knows he's biting me."
araabMuzik (real name: Abraham Orellana) was also the subject of a short documentary created as part of Burn Energy Drink's marketing campaign, which follows him around both his ordinary life, and through parts of a nine-minute live set on the MPC.
Watch him demolish the drum machine below:
Watch the short documentary:
Calling all HuffPost superfans!
Sign up for membership to become a founding member and help shape HuffPost's next chapter