A photograph houses inside it a complex balance of privacy, disclosure, artifice, truth and mystery. The relationships between private and public, concealing and revealing, are constantly in motion.
For female photographers in the Arab world, these relationships play a huge role in constructing their identities as Middle Eastern women and human beings.
Whether seen through the male gaze, the western gaze or the camera's lens, many of these women live in a reality governed by visual space. "She Who Tells A Story," a new exhibition at MFA Boston, ruptures the dominant narrative of the seen (or veiled) woman, exploring 12 females behind the camera who don't just exist in the world, but frame their own worlds: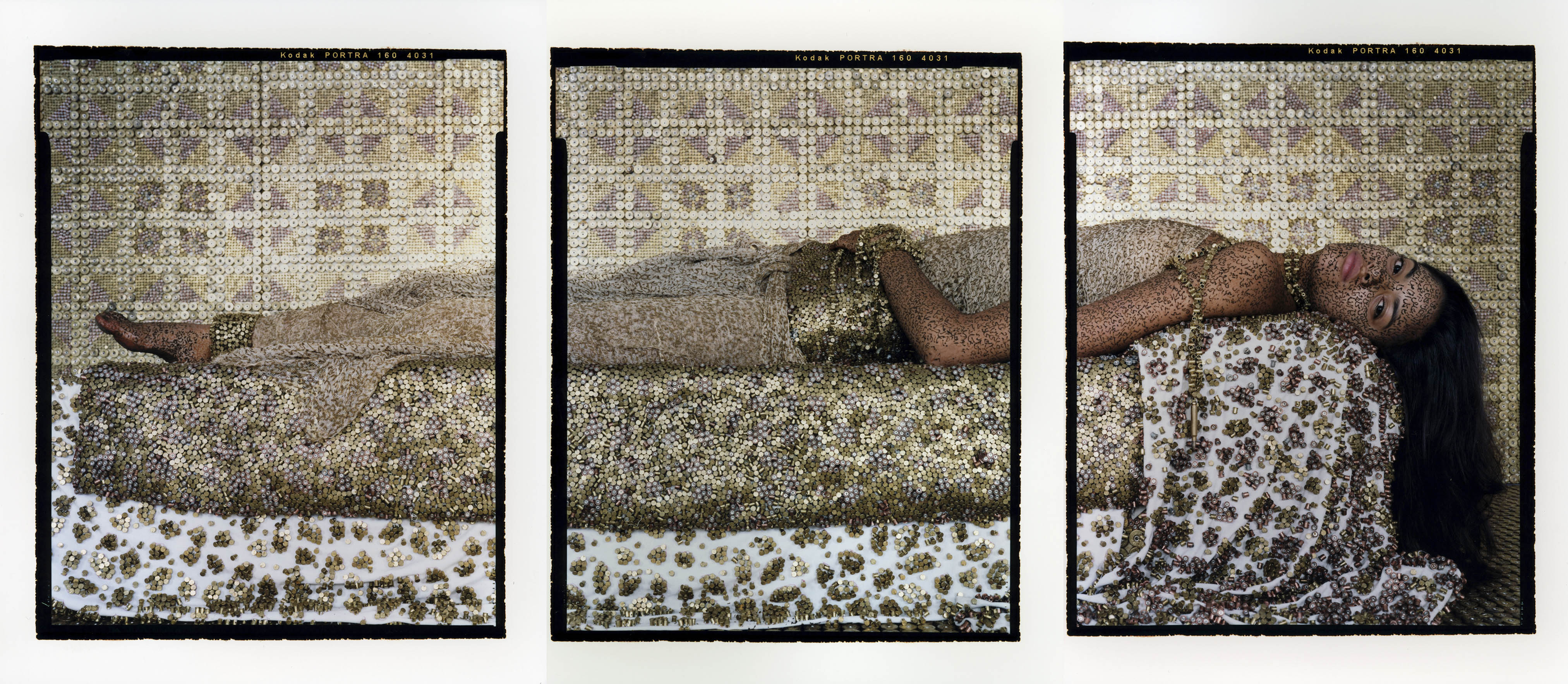 Bullet Revisited #3, 2012, Lalla Assia Essaydi
The pioneering female artists approach the theme of Middle Eastern identity with passion, fearlessness and vulnerability. The artists do not just present representations of women in the Arab world, but show how these representations and perceptions construct cultural identities both real and imagined.
Lalla Essaydi's photographs, for example, subvert traditional depictions of Arab women from Orientalist paintings, reworking gendered symbols like the harem, odalisque and veil. Blending the traditional high art form of calligraphy with the feminine ritual of henna tattoos, Essaydi adorns her models with inscrutable script.
"I have been able to express, and yet, in another sense, dissolve the contradictions I have encountered in my culture: between hierarchy and fluidity, between public and private space, between the richness and the confining aspects of Islamic traditions," Essaydi explained to Jadaliyya.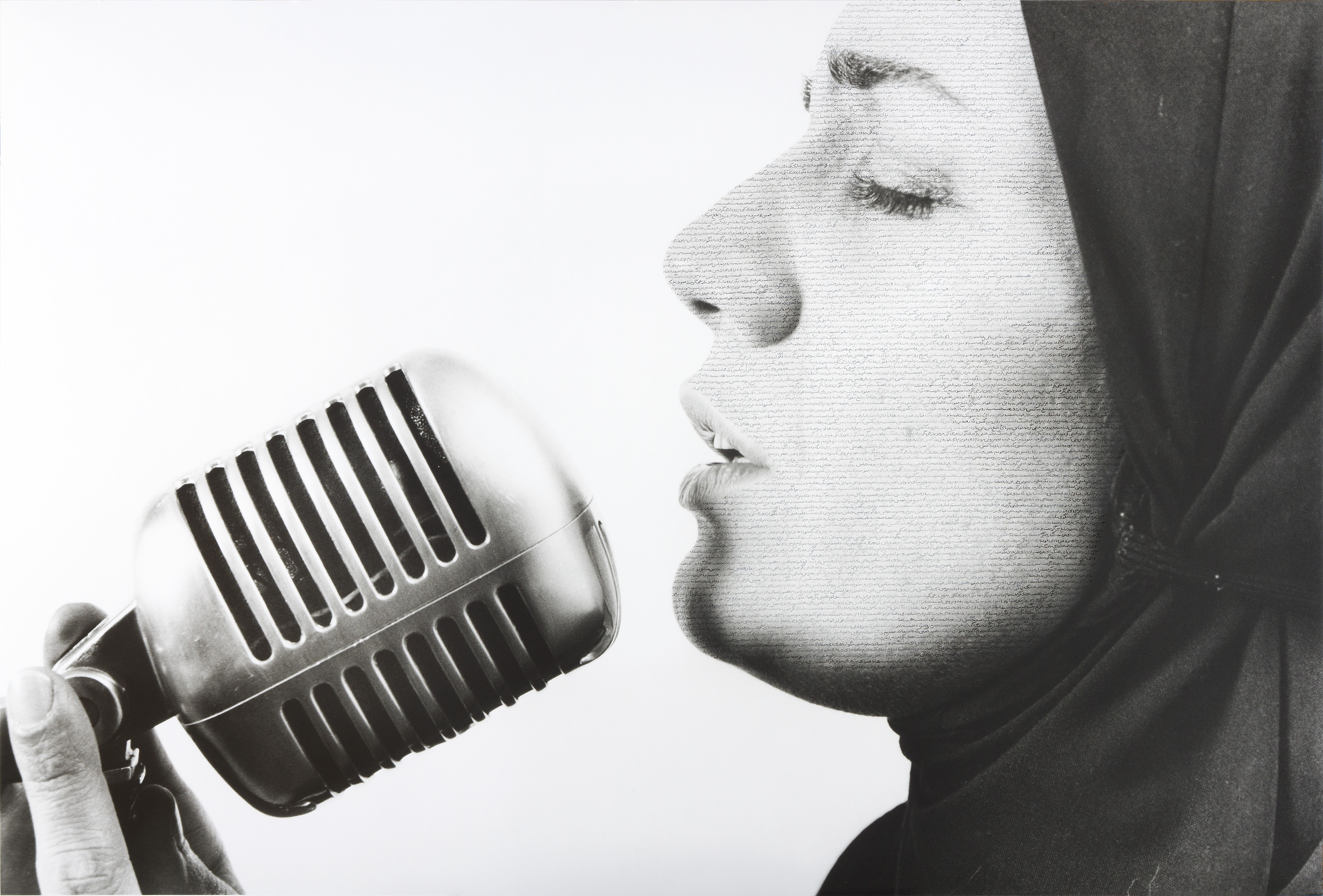 Mystified, 1997, Shirin Neshat
The exhibition also features work from Shirin Neshat, an Iranian American artist and filmmaker whose pieces provide a glimpse into the disparate understandings between Middle Eastern and Western religious traditions. In a single image, Neshat captures a Westerner's horror at the idea of a veiled woman and a fundamentalists' disgust at the idea of exposure.
"She Who Tells a Story: Women Photographers from Iran and the Arab World" features work from Jananne Al-Ani, Boushra Almutawakel, Gohar Dashti, Rana El Nemr, Lalla Essaydi, Shadi Ghadirian, Tanya Habjouqa, Rula Halawani, Nermine Hammam, Rania Matar, Shirin Neshat, and Newsha Tavakolian. It runs from August 27, 2013 - January 12, 2014 at the Museum of Fine Arts in Boston. See a preview below and let us know your thoughts in the comments.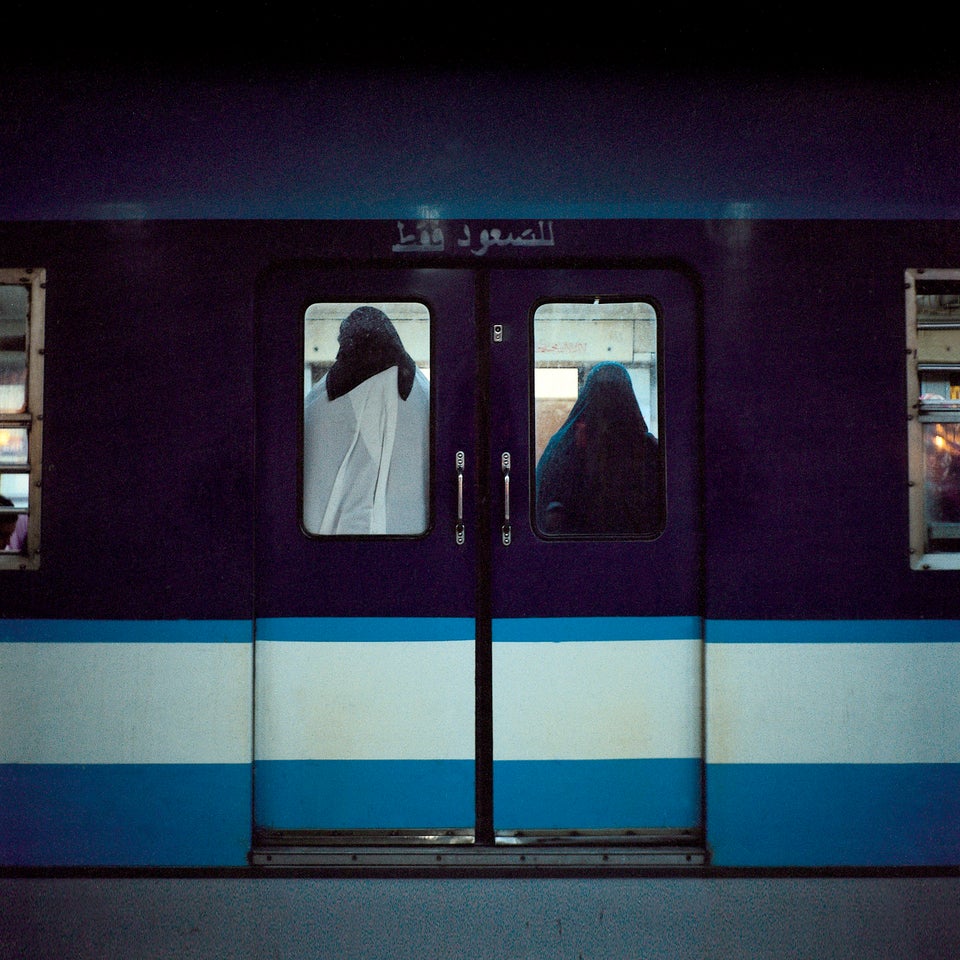 'She Who Tells a Story'
Popular in the Community