Following Foreign Policy's whistle-stop tour of Pakistani, French, Spanish, German, and Chinese media coverage of the Tea Party, ahead of crucial midterm elections taking place today and tomorrow, Kate Goodin presents a brief insight to how the Tea Party movement is being covered in the Arab media.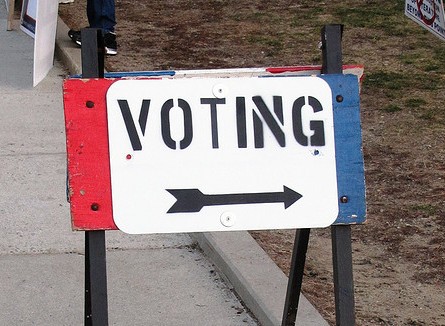 Picture via Flickr user Martha Coakley
Narrative: The Tea Party is racist, extremist and anti-Islam, but part of a wider conservative resurgence in US politics
Coverage: For the Arabic-speaking world's leading media outlet, Al Jazeera, Rua Zaher writes that the Tea Party is against Islam, and "nothing but another wave of the extreme right expansion that has swept across Western nations."
Meanwhile a leading commentator in London-based pan-Arab daily Al Sharq al Awsat, portrays the Tea Party as a more hostile and intolerant new face of the Republican party, and slams the "cowardly" Democrats for failing to stand up to the movement.
Describing the Tea Party as "right-wing extremist," Lebanese opposition newspaper Al Akhbar leads with "Extremism and Magic to Defeat Democrats and Steal Nominations from Republican" - referencing Tea Party candidate Christine O'Donnell's remarks about experimenting with witchcraft in her youth.
On the issue of the movement's name, Essam Abdallah scathingly compares the current front to the original tea party: The big difference between the 18th Century tea revolution and the contemporary Tea Party is that the Boston Tea Party was not racist, whereas "you can easily smell the stench of racism in the signs [Tea Party] supporters raise against minorities and other religions."
The views in this post are taken from diverse sources and should not be taken as the views of Meedan. You can add your view in two languages on news.Meedan.net
Related
Popular in the Community