The researcher had originally predicted that newspapers would die out in Saudi Arabia by 2034 and in the UAE by 2028. But the unexpected and dramatic rise in YouTube, Twitter and Facebook use now has Dawson thinking otherwise, Al Arabiya News reported Tuesday.
"Given the pace of uptake of the internet and social media in the UAE and Saudi Arabia, it suggests that those dates should be revised," Dawson told Al Arabiya during the Arab Media Forum in Dubai. "It could be quite a few years earlier."
Here is Dawson's original "newspaper extinction timeline," published in 2010: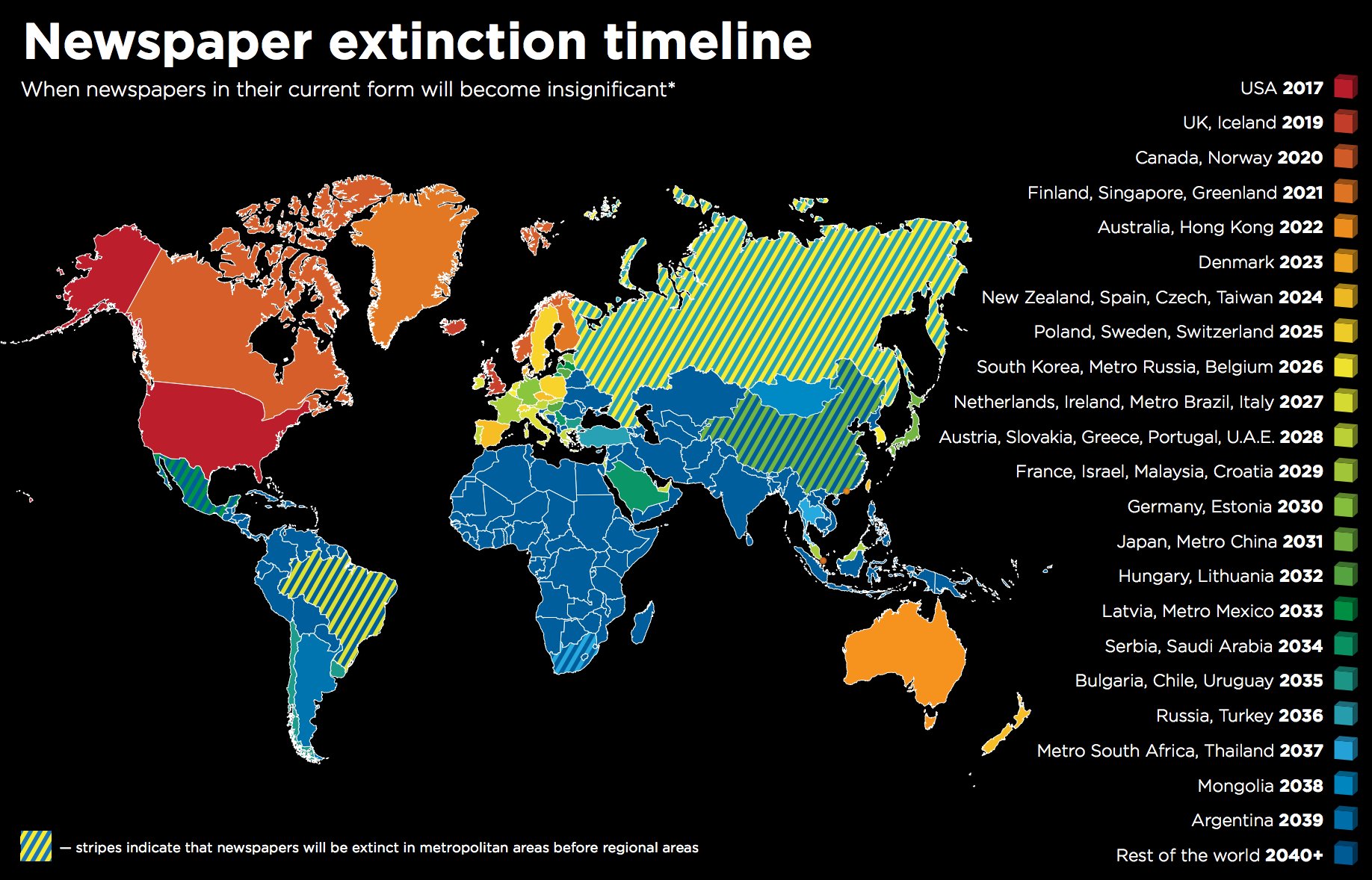 (Ross Dawson, www.futureexploration.net)
According to Dawson's metric, a newspaper is "extinct" when it brings in less than 2.5 percent of total advertising revenue, Al Arabiya reported. Dawson predicts that the U.S will face newspaper extinction in 2017, the earliest predicted year of any country or region. Some of the factors that influence the pace of newspaper extinction include the country's economic development, demographics and government regulation.
Signs of newspaper extinction have already begun showing in Saudi Arabia and surrounding areas. One newspaper editor reported seeing certain newspaper sales drop from 140,000 copies to down to around just 40,000.
Related
Popular in the Community