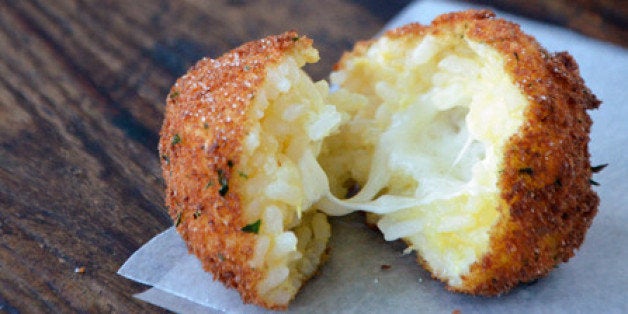 It's hard to improve upon a dish as perfect as risotto, which is the best thing that could ever happen to rice. It's creamy and savory and wonderful in every way. When you turn risotto into arancini, you're on to something magical because all the greatness of risotto is stuffed, balled, breaded and deep-fried. Cheese is also usually involved. It doesn't get much better than that.
Arancini is a traditional Italian street food, said to have originated in Sicily. It gets its name from the Italian word arancia, which means orange, because the little fried rice balls are said to resemble little oranges. While they're often almost bite-size, they can also come big enough to cut up and eat with a fork and knife.
Arancini is usually made with plain risotto and typically stuffed with mozzarella cheese. It can also be stuffed with meat sauce and made with different flavors of risotto. How does carbonara arancini sound, for example? New York's Il Gattopardo restaurant serves a beloved combination of sweet peas, smoked buffalo mozzarella and veal sughetto, which means sauce or gravy. Visit any Italian restaurant or household and you're likely to find somebody's Italian grandmother's special recipe for arancini: fried, golden and perfected however it comes. Sometimes, arancini might even be sweet and stuffed with Nutella. (Yeah, that's what we said. Fried risotto balls stuffed with Nutella.)
Next time you make risotto, save some for arancini. You won't regret it.
Arancini With Sage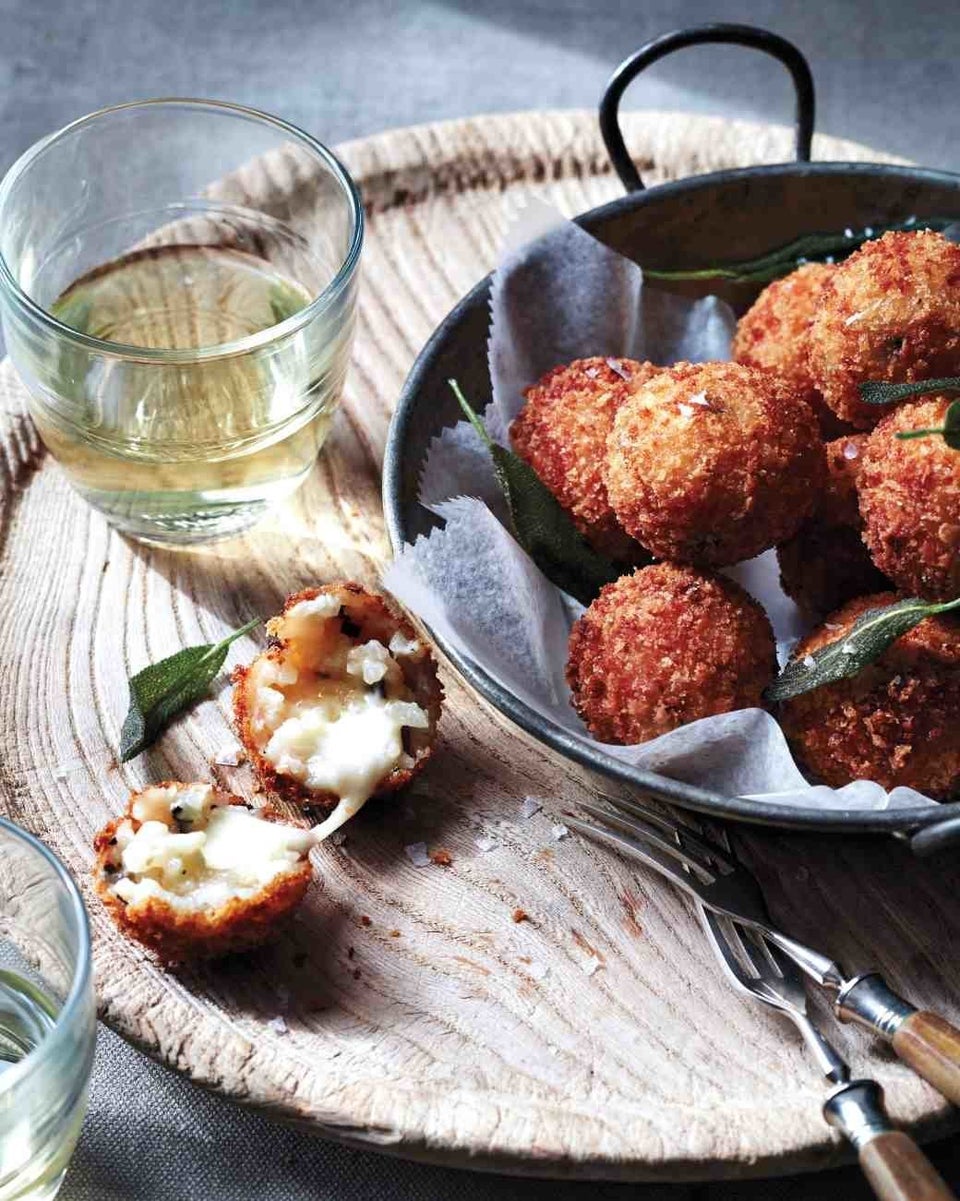 Three Cheese Arancini Di Riso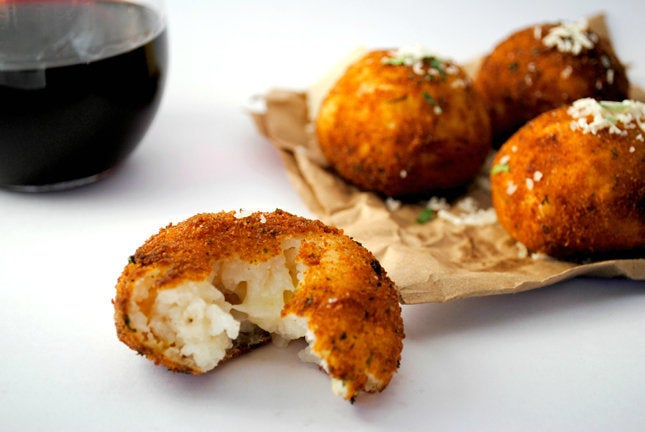 Best Friends For Frosting
Bacon And Cream Cheese Arancini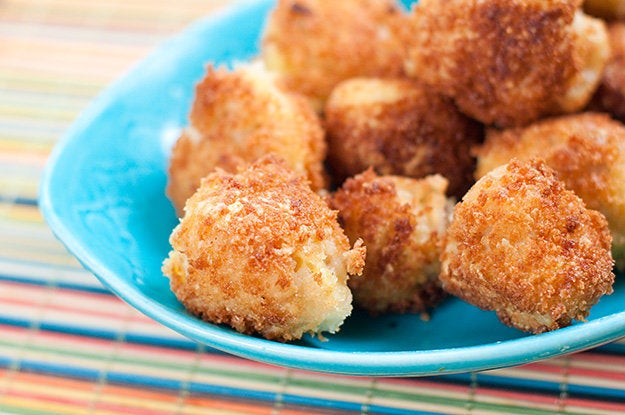 Toasted Pistachio-Cheese Arancini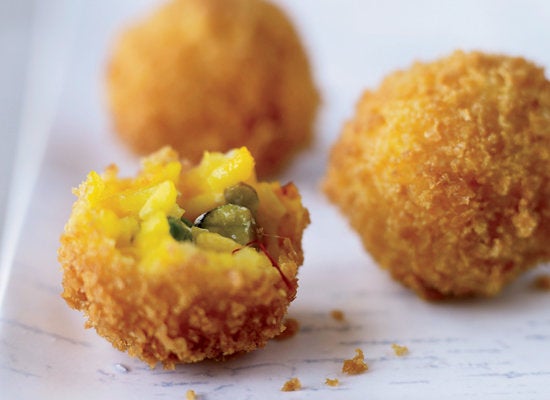 Supplì Alla Romana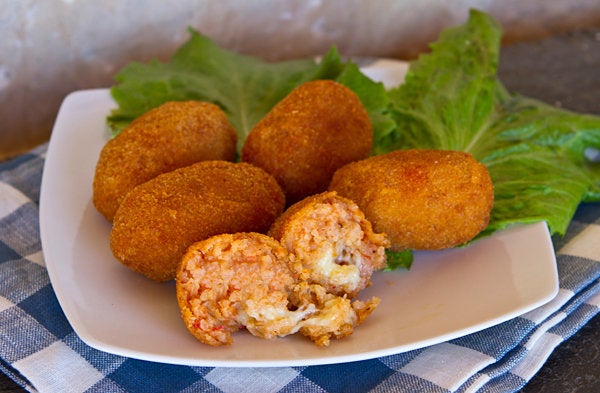 Citrus Arancine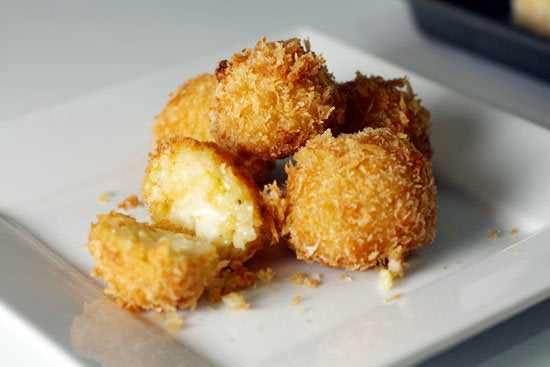 Mozzarella Arancini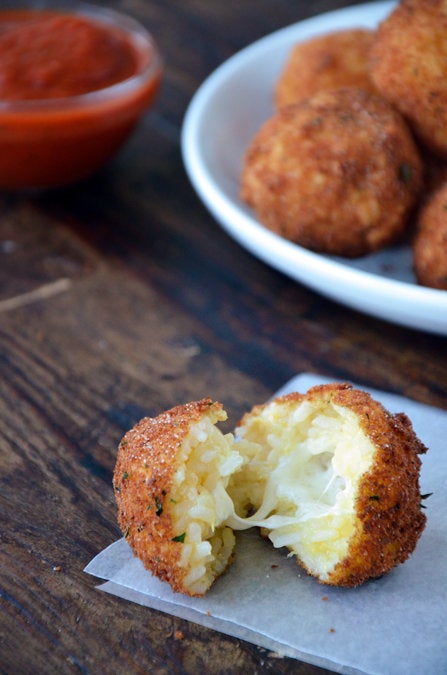 Fresh Corn Arancini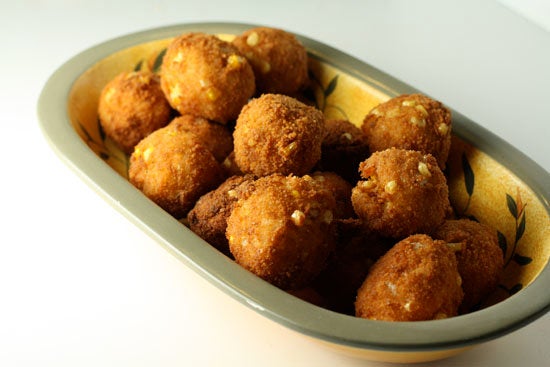 Crispy Boursin Arancini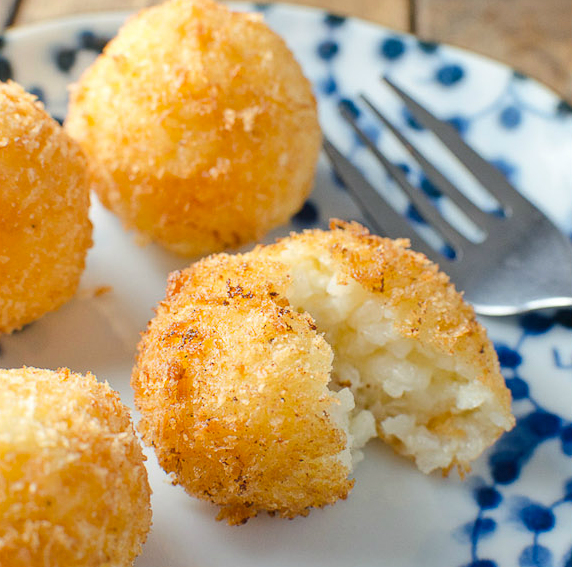 Arancini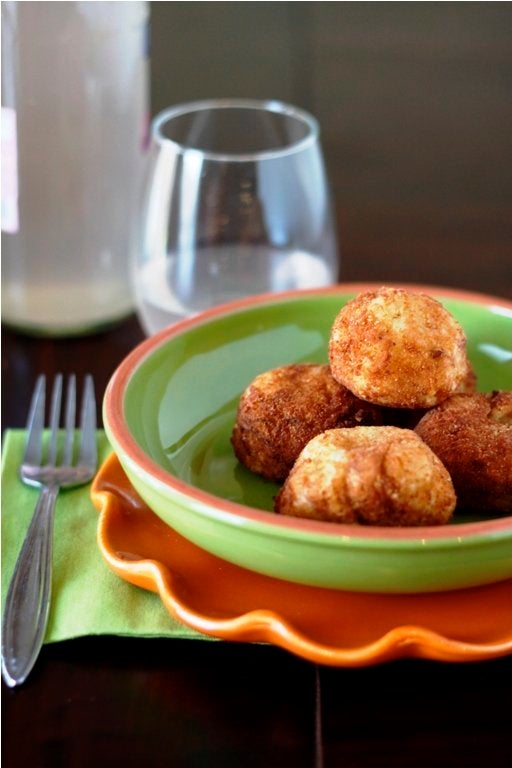 Arancini alla Siciliana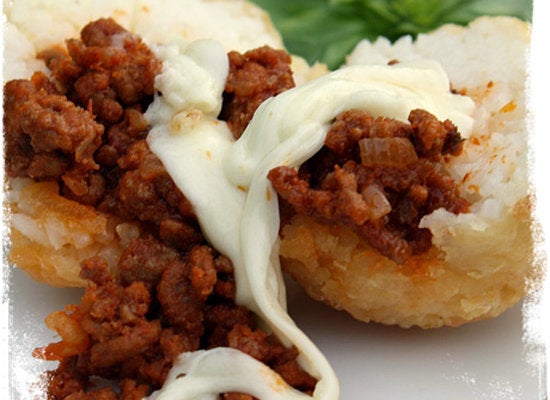 Jambalaya Arancini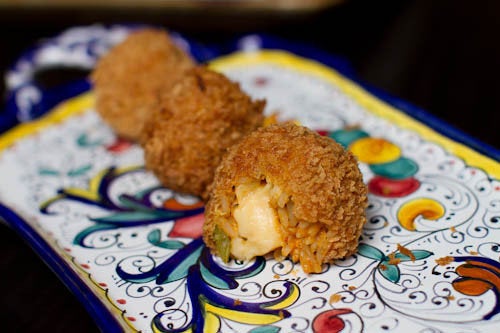 Stephanie Hua, Lick My Spoon
Prosciutto Arancini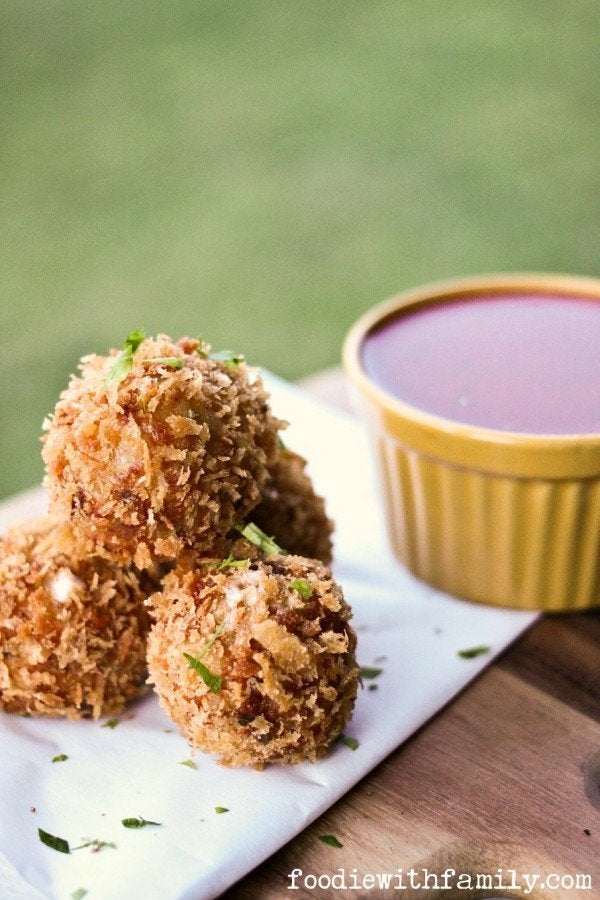 Pumpkin And Goat Cheese Arancini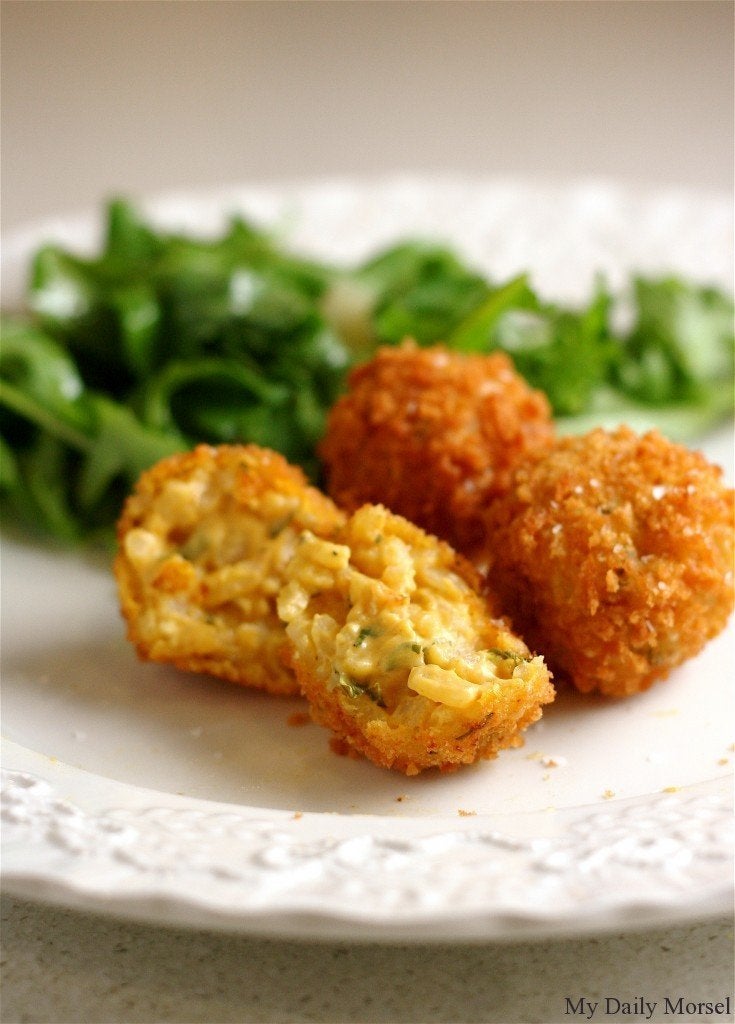 Meyer Lemon Arancini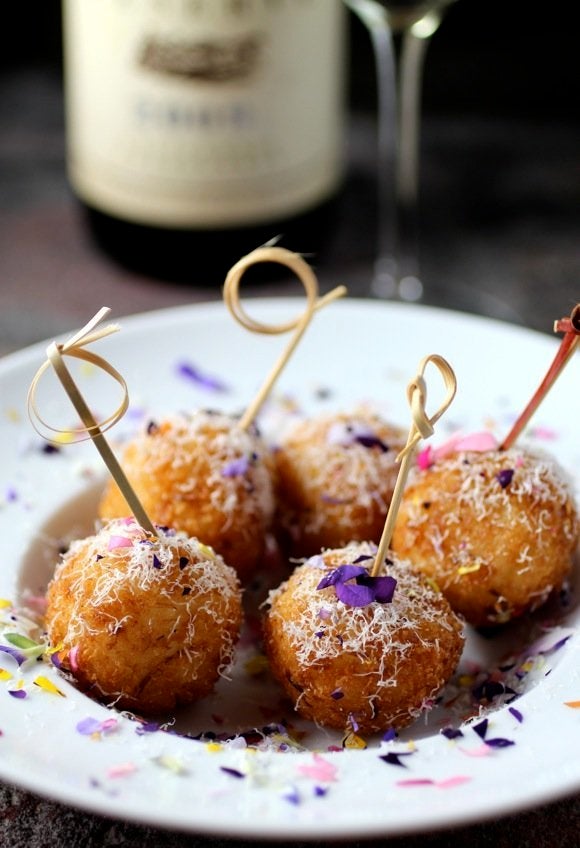 Baked Mozzarella-Stuffed Arancini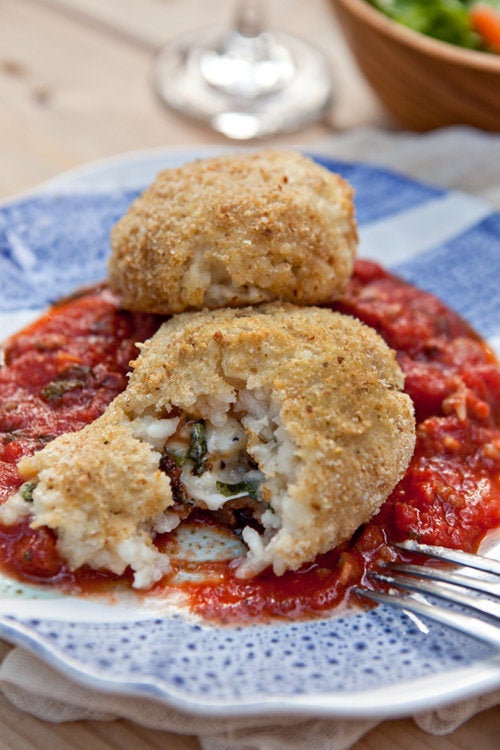 Easy Lobster Arancini