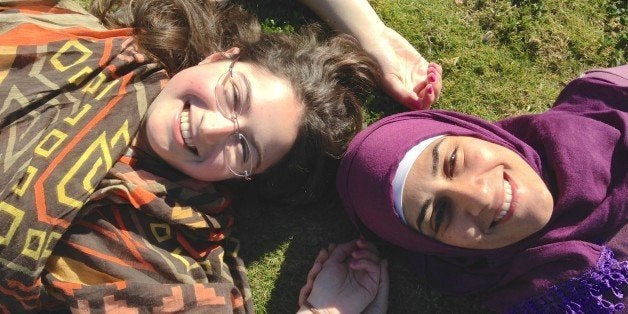 Before arriving at the Arava Institute for Environmental Studies in Israel in 2010, Yosra Albakkar, 28, had never met an Israeli or a Jewish person. That would soon change, as the Jordanian Muslim woman got to know her fellow students -- who hailed from Israel, Jordan, the Palestinian territories and North America -- and formed friendships that would last for years to come.
Albakkar's story is not unusual for students and alumni at the Arava Institute, an environmental studies and research center located at Kibbutz Ketura in Israel.
In the Middle East, which houses 10 of the 15 most water-poor countries in the world, learning to care for the environment is not a luxury -- it's a necessity. And it's one that many involved with Arava say requires Muslims, Jews and Christians to work together to tackle.
"You can't deal with an environmental issue without dealing with your neighbors," founding faculty member Rabbi Michael Cohen told The Huffington Post.
Much of the ecological concern centers around scarcity and proximity, said Dr. Tareq Abu Hamed, a former lecturer at Arava and the first Palestinian to hold the position of deputy chief scientist at Israel's Ministry of Science, Technology and Space. Many students at the institute come from Israel, Jordan and the Palestinian territories, all three of which share resources -- as well as pollutants, he said. This means improving the conditions of one benefits the others.
As Albakkar bluntly put it: "We either cooperate or we're all going to be screwed."
Stuart Schoenfeld, a sociology professor York University in Toronto, has studied the Arava Institute for 10 years, conducting interviews with alumni and visiting the facility occasionally for conferences.
"There's a common perspective in conflict resolution that if you take people who have a hostile relationship and give them a common challenge, each side can find a way of working together," Schoenfeld said.
Founded in 1996 by Israeli activist and lawyer Dr. Alon Tal, the institute offers semester programs for undergraduates, as well as two master's programs through Ben-Gurion University. The idea of confronting a shared challenge was present in Alon Tal's vision, Schoenfeld explained, which was to "foster a sense of common identity within the region." Thus the institute recruits equally from Israel, the Palestinian territories, Jordan, North America and around the world. The student body is roughly one-third Jewish Israeli, one-third Arab and one-third non-Middle Eastern.
Like Albakkar, many of these students may interact with someone of a different nationality or religion for the first time at Arava. Jerusalem-based interfaith activist Ron Kronish said intercultural education is sorely underemphasized in Israel, where Palestinian Arabs have their own school system, and de facto segregation is the reality for many people.
"Generally speaking, Muslims don't learn too much about Judaism and the Jewish community in a very significant way, and vice versa," Kronish said. "There's a kind of separation of cultures."
Arava brings these cultures together, and tries to bridge their differences and build trust by holding weekly seminars on peace-building and environmental leadership. In these facilitated forums, students discuss sensitive subjects like race, religion, culture and politics.
In interviews with alumni, Schoenfeld found that for many students the discussions proved to be fertile ground for peace-building and conflict resolution.
"It allowed them to let out these really important emotional feelings in a setting in which others could respond in ways which respected their feelings even when they disagreed," he said.
What makes the seminar doubly effective, Schoenfeld said, is that the institute is fairly remote and students live, study and research together for four months to two years. "People don't have the luxury of running away" when things get rough, the professor said. And outside of the classroom, they may return to conversations started in a seminar.
Albakkar, who was enrolled as a master's student at Arava from 2010-2011, met one of her best friends, a Jewish American woman named Sarah, during her time at the institute.
"For the first few days, it's Arabs together, Israelis together, North Americans together," Albakkar told HuffPost. "By the end of the semester you cannot tell who's what because everyone is together."
The faculty, however, does not reflect the diversity of the students. Last year, only one out of Arava's five permanent faculty and one out of 12 members of the board of directors was a Muslim or Arab, said the institute's executive director David Lehrer. Those two positions were recently vacated, however, leaving no ethnic or religious diversity among the faculty or board, but Lehrer said they're interviewing to refill the positions.
Certain issues also exist that Albakkar said the Arab students encounter more frequently than the Israeli contingent. Applying for a visa to study in Israel as a Jordanian citizen was just one of the challenges she faced, and she said she is frequently questioned by authorities when crossing between the two countries.
But even these obstacles can become fodder for discussion once students are back at Arava and have the "safe space" to share their stories, she said.
"What we succeed to build at the Arava," she continued, "which is the most scarce resource in the region, is trust."
Albakkar put that to the test during her program when she brought Sarah to her parent's home in Jordan for a three-day visit. Albakkar's family is originally Palestinian, and she said that, like herself, her parents had never met a Jewish person before Sarah.
But the young woman specifically did not tell her Muslim parents that Sarah was Jewish until the end of the visit in order to "prove the point" that love is blind. As she expected, they developed a strong bond with Sarah over the course of the three days, and to this day refer to her as "our American daughter."
Albakkar now works as deputy editor of Fanack, an English-Arabic website that focuses on water issues in the Middle East and North Africa. She also serves on Arava's board of trustees. Albakkar said she's excited to help shape the institute moving forward and happy to "bring diversity to the board members."
She visited Sarah in the U.S. several weeks ago and said they try to see each other at least once a year. Their friendship, as well as Albakkar's professional pursuits, are a prime example of Arava's long-term focus.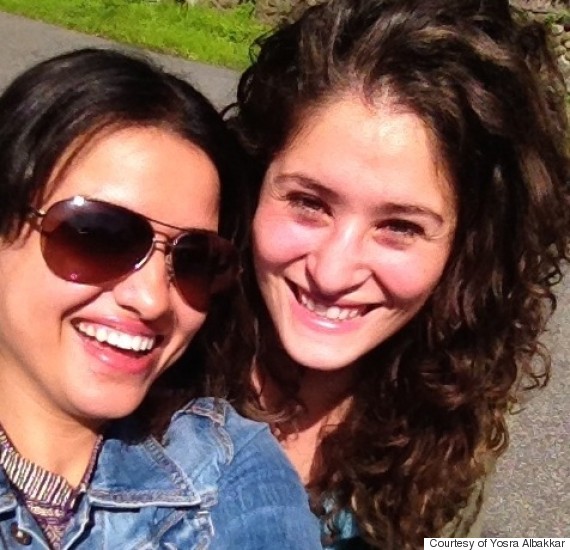 Not all of the students will leave Arava with an equal drive to become an environmental peace-builder, Schoenfeld said. But with 800 alumni and nearly 50 new students every year, the institute is slowly but surely building a cadre of professionals who will carry out its vision.
"You can leave the Arava Institute but the Arava Institute doesn't leave you," Abu Hamed said. "It stays inside us deep in the heart."
Related
Before You Go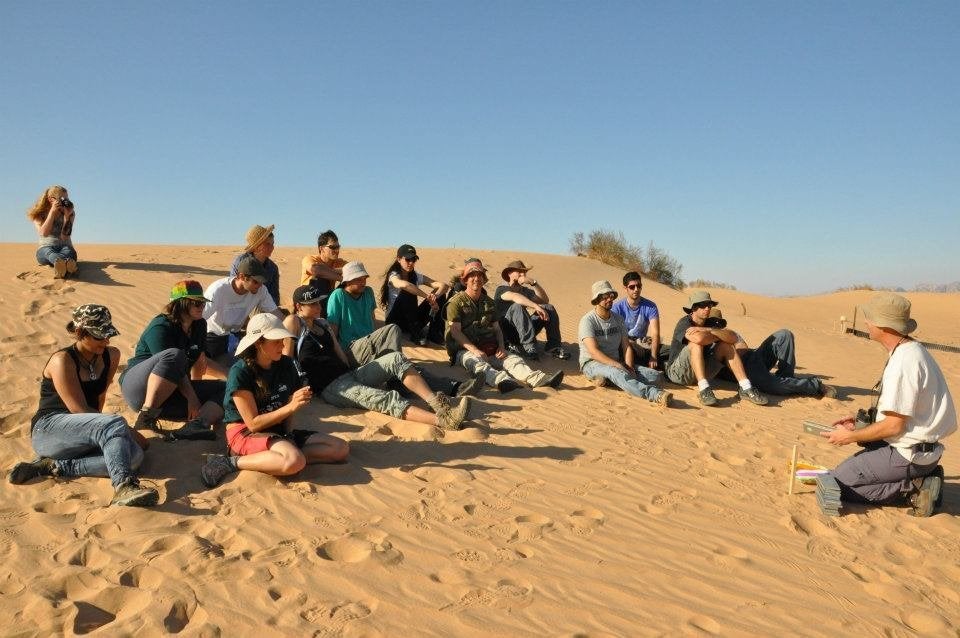 The Arava Institute for Environmental Studies
Popular in the Community