 The new ad campaign that Arby's unveiled on Sunday was intended to draw attention to the struggling sandwich chain. But not the kind of attention it got from a group of irate Iowans in the two days after its debut.
According to the Des Moines Register, Hawkeye State residents were upset that Arby's singled out one of the factories where rival chain Subway slices its sandwich meat -- the one in Iowa.
Arby's quickly responded to the outcry and assured Iowans that the chain meant disrespect only to rival chain Subway, and not to the state of Iowa. New CMO Russ Klein, the mind behind the new ads, issued a personal apology. On Tuesday night, Arby's even went so far as to edit the ad to remove the mention of Iowa. The edited ads started airing on TV on Wednesday.
Here's the new version of the commercial:
For comparison's sake, here's the ad as it initially appeared:
There's only one small change. Star Bo Dietl used to say, "This is where they slice the meat. Iowa. That's a long walk for a turkey sandwich." Now he says, "This is where they slice the meat. A factory. That's a long walk for a turkey sandwich."
The new version is slightly less logically sound than the old one. The implication before was that Iowa is far from Dietl's hometown of New York City -- which it is! It's not quite fair to say that "a factory" is "a long walk for a turkey sandwich" without knowing where the factory is. Who's to say it's not in Newark? Or even Queens? Then again, it's possible that Iowa is a lot closer to the homes of many Arby's customers than the factories of Queens.
CORRECTION: This article originally identified Iowa as the "Buckeye State." In fact, Ohio is the Buckeye State, and Iowa is the Hawkeye State.
Related
Before You Go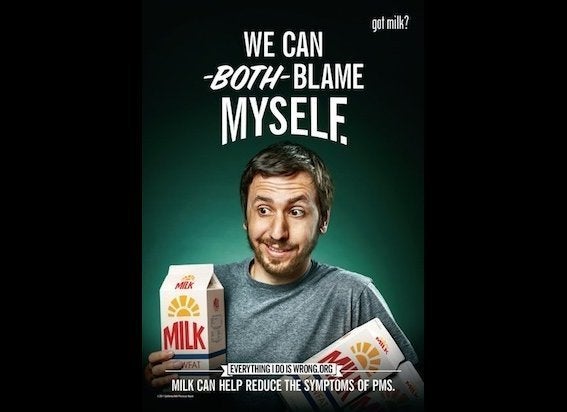 The Most Offensive Beverage Ads