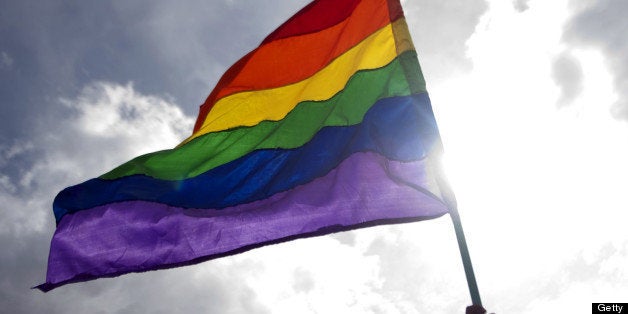 In October 2011, the NCLR filed a complaint with the U.S. Department of Education's Office of Civil Rights and U.S. Department of Justice's Civil Rights Division on behalf of a transgender student from Arcadia Unified School District.
The complaint maintained that several of the school's policies caused routine discrimination of the student -- who was born a female but lives as a male -- and interrupted his ability to learn.
Now the federal government has worked out a resolution with the school district that would give transgender students –- as well as other students who do not conform to sex stereotypes -- the same privileges and rights as their peers. The resolution also says the district will give staff additional training and provide extra support to transgender students if needed.
Specifically, the agreement maintains the transgender student in question must be treated as a boy in all respects, including being allowed to use male-designated facilities at school and on school-sponsored trips. The student's transgender status will also be kept confidential.
In response to the resolution, the student said that he was "glad that my school district has agreed to put in place the protections that I, and other transgender students, need to feel safe and welcome in school. Knowing that I have the school district's support, I can focus on learning and being a typical high school student, like my friends," according to the release.