With the London Summer Olympics just two weeks away, we thought it only appropriate to highlight a controversial structure that was built in honor of the big event.
The ArcelorMittal Orbit is an observation tower nestled in the Olympic Park in Stratford, London. Completed in early May of this year, the tower was built to honor London's legacy as host to the 2012 Summer Olympics, but its mixed reviews have us wondering if this legacy will be a positive one.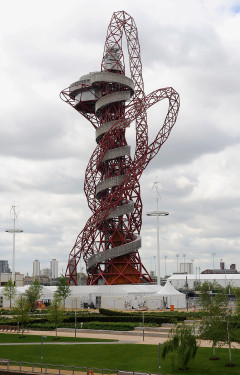 "The AM Orbit promises to be a genuine eyecatcher, the focus of TV camera crews at Stratford during the 2012 Games."
"The Eiffel Tower was hated by everybody for 50 years, or something like that. Now it's a mainstay of how we understand Paris. We'll see what happens here. But discomfort's ok."
So, the real question is: what do you think of the ArcelorMittal Orbit?