The ArcelorMittal Orbit, a teetering tower planned for the 2012 Olympic Games, is set to become the largest work of public art in the United Kingdom.
The tower, almost 400 ft tall, will give guests a wide view of London's landscape. It will be taller than both Big Ben and the Statue of Liberty.
British mayor Boris Johnson said of the architect behind the tower, Anish Kapoor: "He has taken the idea of a tower and transformed it into a piece of modern British art. It would have boggled the minds of the Romans. It would have boggled Gustave Eiffel."
The tower, named after steel magnate and the richest man in London, Lakshmi Mittal, consists of almost 1,000 tonnes of steel which visitors will be able to climb.
The Tower of Babel was apparently a reference, according to Kapoor; "There is a kind of medieval sense to it of reaching up to the sky, building the impossible. A procession, if you like. It's a long winding spiral: a folly that aspires to go even above the clouds and has something mythic about it."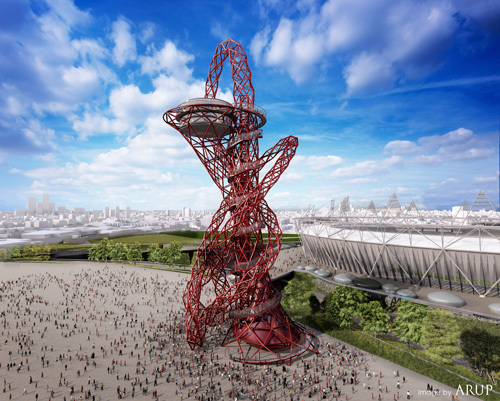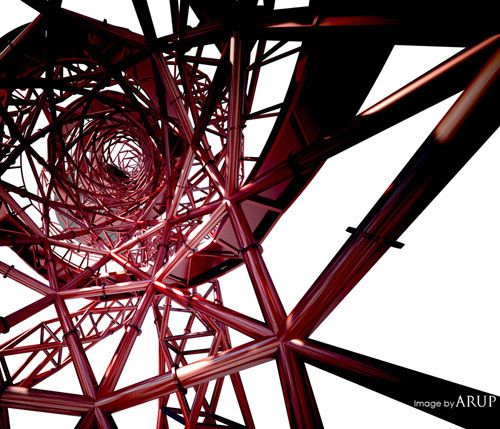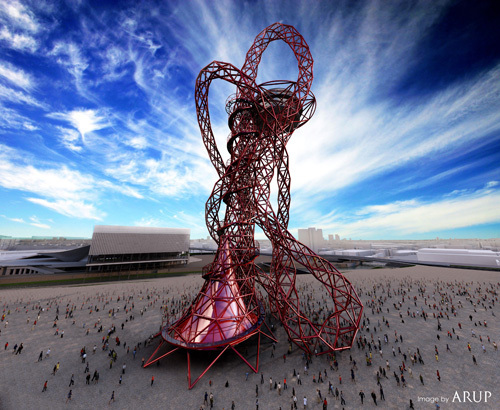 Popular in the Community