Justin Welby, the Archbishop of Canterbury, stressed the need for a global focus when considering reform within the Church of England, specifically with regards to gay marriage, according to The Guardian.
As support for same-sex marriage grows in the West, Welby warned during an LBC Radio phone-in that if the Church of England were to accept gay marriages, it could lead to "catastrophic" consequences for Christians elsewhere, particularly in Africa.
"I have stood by gravesides in Africa of a group of Christians who had been attacked because of something that had happened far, far away in America, and they were attacked by other people because of that, and a lot of them had been killed," said Welby.
"We have to listen to that. We have to be aware of the fact," he said, according to The Guardian. "Everything we say here goes round the world."
Were the Church of England to accept gay marriages, he commented, "the impact of that on Christians far from here, in South Sudan, Pakistan, Nigeria and other places would be absolutely catastrophic."
Nonetheless Welby condemned homophobia and said, "to treat every human being with equal importance and dignity is a fundamental part of being a Christian." He shared his particular concerns about the devastating impact of homophobia on gay teenagers, and reiterated the importance of a loving approach.
Welby said that he has been wrestling with the issue of protecting Christians abroad while still having a loving approach to gay Christians for a long time, but stressed the very real dangers that he had personally experienced.
He explained that the reasoning behind the massacre of Nigerian Christians was essentially, "If we leave a Christian community here we will all be made to become homosexual and so we're going to kill the Christians."
"The mass grave had 369 bodies in it," he said. "And I was standing with the relatives. That burns itself into your soul, as does the suffering of gay people in this country."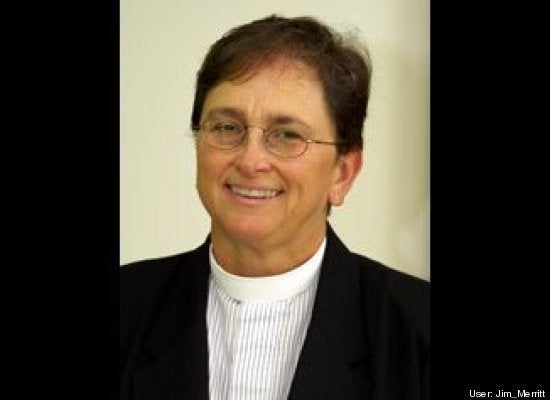 Most Inspiring LGBT Religious Leaders
Popular in the Community