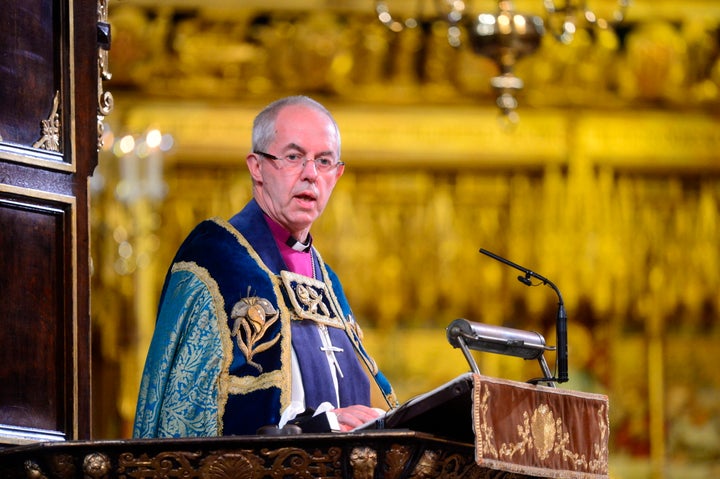 Welby, the symbolic head of the worldwide Anglican Communion, said the gendered language Christians have used for centuries to speak about God is incapable of truly capturing God's essence.
"All human language about God is inadequate and to some degree metaphorical," Welby said in a Nov. 19 discussion in London. "We can't pin God down."
"God is not a father in exactly the same way as a human being is a father. God is not male or female," the archbishop said. "God is not definable."
Welby was responding to a question from an audience member during a discussion at St Martin-in-the-Fields church, Welby's website states. The audience member had asked what it meant for Welby to call God his father, given the archbishop's complex personal experience of fathers and being a father himself.
In 2016, Welby discovered that he was not the biological son of the man he had long believed to be his father, a whiskey salesman named Gavin Welby. A DNA test revealed that his father was actually a British diplomat, Anthony Montague Browne, former British Prime Minister Winston Churchill's last private secretary.
"What does it mean for me to call God father, having had a rather confusing experience of fathers?" the archbishop asked in response to the question.
"It means that here is one that is perfect, that loves me unconditionally, that reaches out to me and knows me better than I know myself and yet still loves me profoundly," he said. "That offers me a way through life that can be very complicated and painful, and can be overwhelming and wonderful, but is always father ... is always the one who in love embraces, draws, heals, blesses and will eventually call me to be present to God."
Welby's comments about God's gender aligns with the Anglican tradition's teachings. Centuries-old Church of England doctrine states that God is "without body, parts, or passions." The Roman Catholic Church's catechism similarly states that God is "neither man nor woman" but "pure spirit in which there is no place for the difference between the sexes."