This week, Archie Comics released its first-ever issue featuring a same-sex wedding.
In the issue, Kevin decides to follow in his father's footsteps and join the military -- but becomes injured while serving in Iraq. While recovering at the hospital's rehabilitation unit, Kevin meets an African-American doctor -- and the two eventually fall in love. The couple's happy wedding day is featured on cover of Life With Archie #16.
The Life With Archie series follows the lives of Riverdale High School students in their 20's. Kevin, the series' first gay character, was introduced to the Riverdale group in April 2010 -- to "reflect what's going on with kids today in the real world," said Archie Comics CEO Jonathan Goldwater to CNN last month.
Click through the slideshow below to see photos of Kevin and Clay tying the knot.
Story by Paul Kupperberg.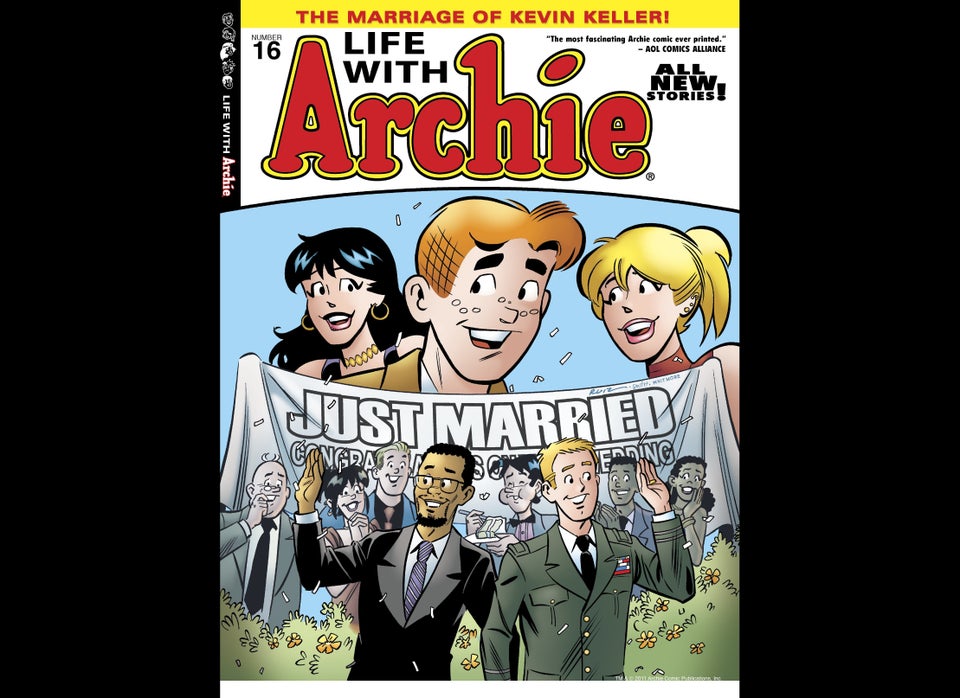 Archie Comics Wedding
Related