Archie Parnell, a former tax attorney for Goldman Sachs, easily won the Democratic nomination for South Carolina's 5th Congressional District on Tuesday after receiving the majority vote needed to avoid a runoff.
Parnell, 66, defeated Alexis Frank, 26, an Army veteran and homemaker, as well as Les Murphy, a disabled Marine Corps veteran and nonprofit founder. Parnell had 72 percent of the vote late Tuesday to 21 percent for Frank and 7 percent for Murphy, with 84 percent of precincts reporting.
Parnell now has a head start on his eventual Republican opponent in the June 20 general election. None of the Republican contenders in the district emerged with an outright majority Tuesday, leading to a runoff on May 16 between top vote-getters Tommy Pope, the state's House speaker pro tem, and Ralph Norman, a former state legislator.
At the end of April, Parnell had raised $333,000 in campaign funds, $180,000 of which he donated himself, according to Open Secrets. Only state Rep. Ralph Norman, a Republican, had raised more, reporting $614,000.
The 5th District seat opened up when Trump tapped Mick Mulvaney as director of the Office of Management and Budget.
The district is a largely rural swath of the state, including the towns of Sumter and Rock Hill, that has trended heavily Republican in recent years. President Donald Trump defeated Democratic rival Hillary Clinton in the district by nearly 20 points; then-Rep. Mulvaney, a Republican, had edged out his Democratic challenger by a slightly larger margin.
Democrats controlled the seat as recently as 2010, however, until former Rep. John Spratt was ousted after 28 years in office.
Now Parnell, a mild-mannered policy wonk from Sumter, is hoping that an energized Democratic electorate will make the district competitive for the first time in years.
An alumnus of Goldman Sachs ― and Exxon Mobil before that ― might not seem like the most obvious pick for Democrats at a time when anti-bank populism rages among rank-and-file voters in both major parties.
Parnell tries to mitigate this problem by emphasizing his work in the investment giant's "back office."
"My nickname was The Policeman ... because my focus was on compliance with a lot of complicated rules, both U.S. rules and foreign government tax rules," Parnell told HuffPost.
In fact, Parnell sees his experience in corporate tax divisions as an asset for corporate tax reform, since he knows all the tricks multinational corporations use to "stash their money" overseas. If elected, he would hope to be assigned to the Ways and Means Committee, where he once worked for Democratic leadership as a young attorney.
"To be effective in these debates, you need to know how things really work rather than speaking in platitudes," he said.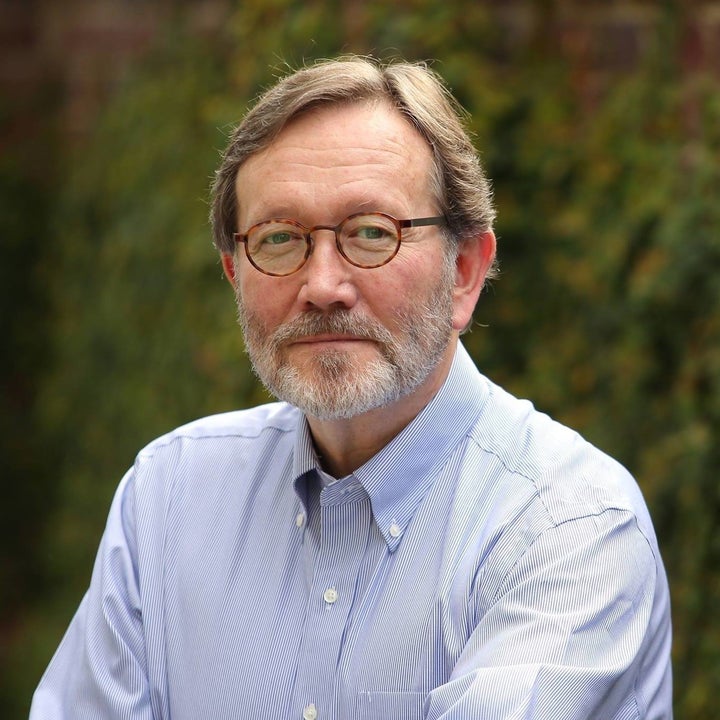 Parnell holds mainstream Democratic views on issues like abortion rights (he supports them unreservedly) and Obamacare (fix it, don't repeal it). He also supports preserving the Dodd-Frank Wall Street reform bill and is for strong federal environmental regulations.
But he believes focusing on bread-and-butter issues like infrastructure investment and lower prescription drug prices will be his ticket to victory.
"We can buy shirts made in Canada and China. Why isn't medicine that way?" he asked.
To win the district, Parnell would need both higher-than-normal Democratic turnout and significant support from Republicans, many of whom are likely happy with Trump's performance.
As a result, he leavens his criticism of Trump's attempts to "build on people's fear" with solemn paeans to bipartisan compromise.
"I will fight Donald Trump tooth and nail, when he's wrong, but if he does things that are agreeable or helpful to the people of SC-5, I will work with him," Parnell said.
"I am the only candidate in this race who is talking about the need for Democrats and Republicans to work together," he added.
The contest for South Carolina's 5th District is one of several traditionally low-turnout special elections in which Democrats are hoping to flex their political muscles. Although local factors continue to play an important role in these races, newly energized liberal activists widely view them as crucial tests of the anti-Trump resistance.
The Democratic Congressional Campaign Committee, which is responsible for electing House Democrats, has invested resources in Ossoff's campaign but stayed away from other special elections. It made only a last-minute, symbolic contribution to an April special election for Kansas' heavily Republican 4th District and has injected a relatively modest $200,000 into the May 25 election for Montana's open House seat.
The national party's decision not to get involved more heavily in those races has elicited criticism from progressive activists, provoking a heated argument over the party's electoral strategy. The DCCC maintains that investing heavily in conservative districts can sometimes backfire by nationalizing a race in a district where the Democratic Party is unpopular.
"We're watching the race closely," DCCC spokesman Tyler Law said of South Carolina's 5th District special election before the results were announced.
The closer-than-expected loss in Kansas' 4th, however, was a source of hope for many Democrats that the party can be competitive even in the most Republican districts in the country. Democrat James Thompson lost by just 7 points in a district where Trump beat Clinton by 27 points.
"If we can replicate that swing here, Archie will win," Parnell campaign manager Daniel Barash said. "And Archie is talking about taxes, prescription drugs, Social Security, which are important to Democrats, independents and Republicans in this community."
Before You Go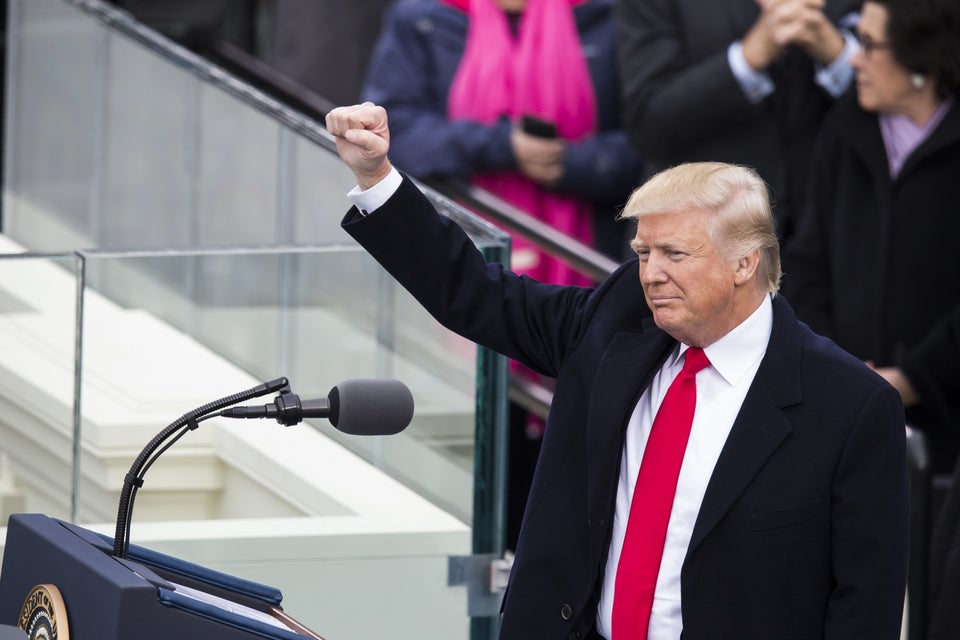 Best Photos From Trump's First 100 Days
Popular in the Community