Democrats across the country have been closely watching the special election for Georgia's 6th Congressional District, where victory is within reach for 30-year-old filmmaker Jon Ossoff on Tuesday.
But there is another special House election one state over on Tuesday that has received a tiny fraction of the national attention and resources garnered by the Georgia race.
In South Carolina's heavily Republican 5th District, Democrat Archie Parnell, a 66-year-old tax attorney, battles Republican Ralph Norman, a 63-year-old former state representative, for control of the seat vacated by White House budget director Mick Mulvaney.
Parnell faces much steeper odds than Ossoff, which explains the contest's relative obscurity.
Win or lose, though, the mild-mannered Parnell has excited local Democrats, laying the seeds for future inroads in the state. It is shaping up as an interesting case study for the 50-state strategy that Democratic National Committee Chairman Tom Perez has vowed to restore.
"We want to just keep building for the future and try to get a Democratic presence in this area once again," said Susan Maxson, a 54-year-old Rock Hill resident volunteering for Parnell.
"It's an area of haves and have-nots. We feel like a lot of the have-nots have just been passed by and overlooked," Maxson added. "Building hope for the future is letting them know it is worth it coming out to the polls and that if we don't get them this time, we're getting them next time."
And if Parnell manages to pull off a major upset, it would be a complete game-changer for the Democratic Party in the state.
"If you win one race in South Carolina it has a massive domino effect in this state. If we pick up the 5th congressional seat, the 7th and the 1st automatically come into play," said South Carolina Democratic Party Chairman Trav Robertson. "All it takes is one race ― whether it is a state legislative seat or whether it is a House district ― that changes, or starts to change, the psychology of the Democratic Party in this state, our activists, as well as the independent voters."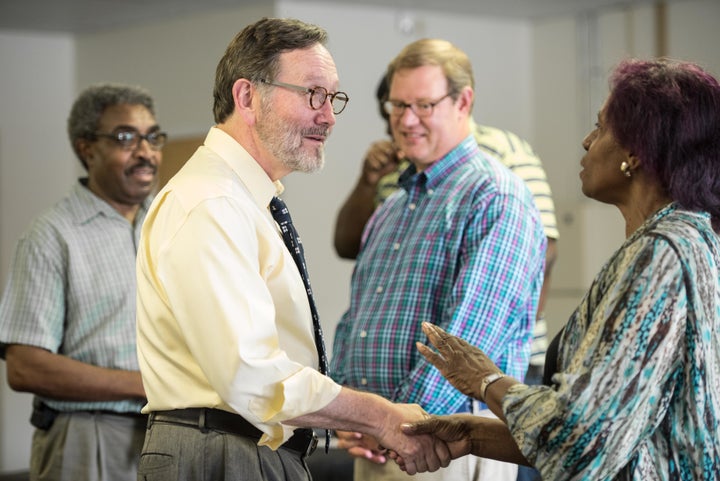 The largely rural 5th District, which stretches from Sumter in the south to the suburbs of Charlotte, North Carolina, in the north, has trended increasingly Republican in recent years.
Before Mulvaney unseated veteran Democrat John Spratt in the tea party wave of 2010, the 5th District had been in Democratic hands since the end of Reconstruction.
Mulvaney, a hard-line fiscal conservative, quickly developed strong support there, cruising to re-election in 2016 by a margin of more than 20 percentage points. Likewise, President Donald Trump defeated former Secretary of State Hillary Clinton by 18.5 points in the district in November, according to official data collected by Daily Kos.
However, a special election, where turnout is typically much lower is "a completely different beast," according to Robertson.
As a result, Parnell's fortunes hinge largely on the enthusiasm gap. Assuming a below-average percentage of Republicans will vote, Parnell has a solid chance if he can convince enough Democrats energized by Trump, health care and other concerns to show up at the polls, Robertson suggested.
Parnell showcased this base-centric approach at a June 9 NAACP candidate forum that Norman declined to attend.
"We together can send a signal to this country and to the world by not electing a Republican ― the Republican that is not here tonight, the Republican that refused to show up," he told the crowd.
On other occasions, Parnell has struck a moderate tone in hopes of picking up just enough independent and Republican voters.
At a televised debate with Norman, Parnell touted his willingness to speak "about Democrats and Republicans needing to talk together, not shout at each other." And he has rejected calls for single-payer health insurance, preferring to fix Obamacare, including by automatically enrolling people in health insurance plans on the exchanges.
When it comes to gun control, Parnell supports closing the "default to proceed" loophole, which permits gun sales without a background check if the FBI does not complete it within three days of the request.
"I would canvass for a ham sandwich to keep Ralph Norman out of Congress."
But Parnell has mostly run on kitchen-table economic issues, promising to cut taxes for "working families," close corporate tax loopholes, and protect Social Security and Medicare.
One position that puts him firmly in the progressive wing of the party is his support for the safe importation of prescription drugs from outside the United States.
All told, Parnell's campaign is a far cry from the platforms of the mostly extinct conservative Southern Democrats who made a point of thumbing their noses at the party on key priorities.
It is part of why Parnell has drawn so much support from left-leaning activists, notwithstanding the two decades he spent as a top executive at the Wall Street giant Goldman Sachs. His candidacy offers something of a blueprint for moderate Democrats hoping to unite competing factions of the party.
"I have the 'Don't blame me I voted for Bernie' sticker on my car so I'm not a centrist at all, but you have to be able to reason through the issues. People see Archie as someone who will at least have the conversation," said Michele Horne, a 42-year-old supporter of Vermont Sen. Bernie Sanders' presidential bid who is volunteering for the campaign.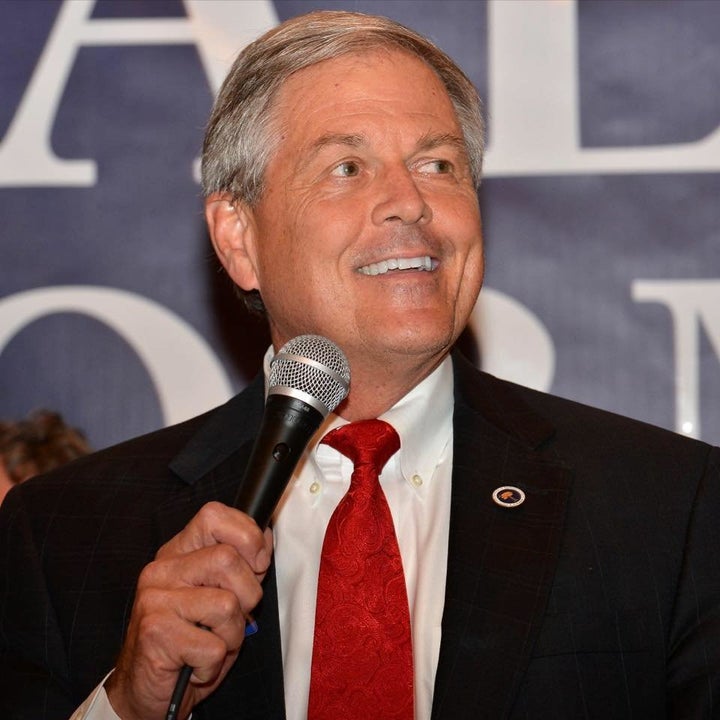 Of course, it doesn't hurt that Norman is an ultraconservative real estate developer who said he would have voted for the House's Obamacare repeal bill, backs raising the Social Security retirement age, and reacted to the shooting at the congressional baseball practice last week by calling for more members of Congress to carry guns.
"A moderate Democrat winning any seat in a congressional race in South Carolina is nothing to sneeze at. I would canvass for a ham sandwich to keep Ralph Norman out of Congress," said Horne, a co-founder of the organization #DemEnter, which is trying to move the Democratic Party to the left by getting progressives into leadership positions.
Maxson, another Sanders supporter, momentarily considered supporting Green Party candidate David Kulma, in light of Kulma's support for single-payer health insurance and other positions that she said reminded her of what Sanders "stood for." (A fourth candidate, Josh Thornton of the American Party, supports single-payer too.)
But Maxson, for whom affordable insurance coverage on the Obamacare exchange has been a godsend, ultimately concluded it was best to back Parnell given the realities of the two-party system.
"Now the people know they can vote. They may not be able to vote in this campaign right here, but there's one coming up in November and we can get many more registered for the next election."
Donna Bookhart, 51, also a Sanders fan, said Parnell "reminds me of a Bernie Sanders, but laid-back."
Bookhart, who lives near Parnell campaign headquarters in Rock Hill, embodies the way the campaign is paying dividends for the Democratic Party in the state. After learning from a campaign staffer that ex-felons are allowed to vote in South Carolina, she registered an estimated 100 former felons in her neighborhood to vote.
"In the African-American community where a lot of these felonies are, they do not inform them that they can vote when they get out," said Bookhart, who is African-American.
South Carolinians have to be registered to vote 30 days before the election, however, so many of Bookhart's recruits will have missed the cutoff.
"Now the people know they can vote. They may not be able to vote in this campaign right here, but there's one coming up in November and we can get many more registered for the next election," Bookhart said.
Little if any public polling has been done in the race, but Parnell released an internal poll at the end of May suggesting that his approach has resulted in at least some success. In the survey, Parnell trailed Norman by 10 percentage points, a 6-point improvement from his deficit in March.
Political statistician Nate Silver of FiveThirtyEight estimated the South Carolina district skews 10 percentage points more Republican than the country as a whole. If Parnell holds Norman to a single-digit win, Silver posited, Republicans "should be worried."
After a day of canvassing, Horne held out hope that Parnell could do more than that, even as she chuckled that "hope is a scary emotion in politics in the South."
"For Ossoff to win would be great, but I don't think it would shock the hell out of everybody," Horne said. "For South Carolina's 5th to go to a Democrat, Nate Silver ― bless his heart ― he wouldn't know what to do."
Before You Go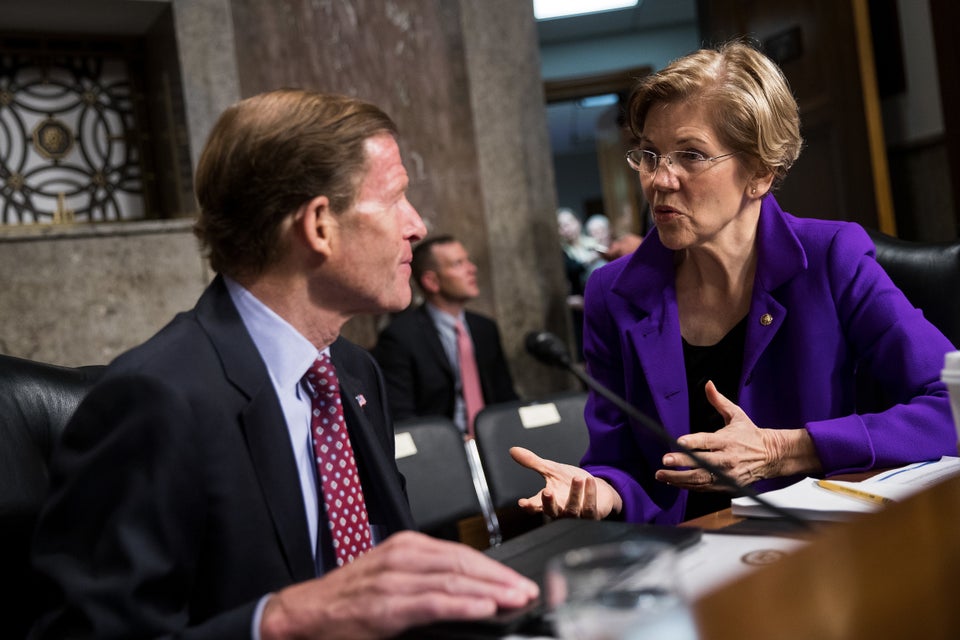 2017 Scenes From Congress & Capitol Hill
Popular in the Community