The Democratic candidate for an open House seat in South Carolina criticized his Republican rival for supporting Social Security benefit cuts, highlighting a potential vulnerability for the GOP in a district it's favored to win.
Republican Ralph Norman, 63, a real estate developer and former state representative seeking to fill the seat that White House budget director Mick Mulvaney vacated, has called for raising Social Security's retirement age and reducing benefits for the top 10 percent of earners. In 2006, while running unsuccessfully for the same seat in South Carolina's 5th district, Norman even supported privatizing the social insurance program.
Norman's Democratic opponent, Archie Parnell, a 66-year-old tax attorney, is against any Social Security benefit cuts, including through an increase in the retirement age. He sees Norman's stances ― past and present ― as an opportunity to draw a contrast ahead of the special election on June 20.
"I'm the only candidate who will fight every day to protect Social Security and Medicare in Congress," Parnell told HuffPost in a statement late Friday. "That's not rhetoric: Ralph Norman's proposal to cut Social Security benefits and raise the retirement age would cost South Carolinians and is flat out wrong."
"Voters have worked and earned their healthcare and retirement security," he continued. "Social Security is on the ballot on June 20th and we will not allow Norman to take it away."
Norman's campaign did not respond to a request for comment on the matter.
Social Security has a funding gap that will require it to cut benefits across the board by some 20 percent in 2034 if Congress fails to shore up its finances before then. The program, which pays out benefits to over 61 million retirees, workers with disabilities, widows and their dependents, has faced more imminent shortfalls in the past and Congress has always acted to address them in time.
Progressives favor closing the program's funding gap by increasing revenue, such as lifting the cap on ordinary income subject to Social Security taxes, which is currently at $127,200. Conservative prefer solutions that rely on reducing benefits.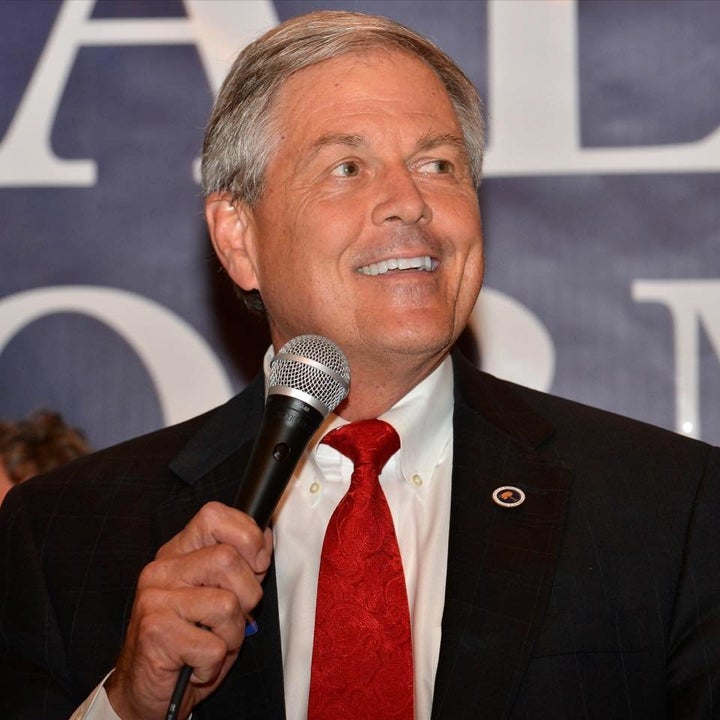 Although polls consistently show that Social Security is popular among Republican and independent voters, it is not clear if Parnell's tactic will resonate in the solid red district. Mulvaney, a dedicated budget cutter, ran up large margins in the rural swath of South Carolina without disguising his antipathy for Social Security, let alone his support for benefit cuts. Mulvaney unseated longtime Democratic incumbent John Spratt in 2010 despite a 2009 vote in South Carolina's state senate designating Social Security and Medicare unconstitutional. And he won reelection handily in 2012 after claiming Social Security is a Ponzi scheme a year earlier.
Prior to Mulvaney's win in 2010, a Democrat had represented South Carolina's 5th district, which currently stretches from Sumter in the South to Rock Hill in the North, going back to the era of Reconstruction in the 19th century. But since the tea party wave, it has trended increasingly Republican, allowing President Donald Trump to top Hillary Clinton there by some 17 percentage points in November, according to official data collected by Daily Kos and shared with HuffPost.
Parnell's best hope is that Democrats angry about the Trump presidency will turn out in greater numbers, and enough Republicans and independents will join them. Earlier this week, his campaign released a poll it commissioned showing that Parnell had narrowed Norman's lead from 16 percentage points to 10.
The Democrat got a head start on Norman after a decisive win in the primary on May 2. Norman was only certified as the Republican nominee on May 19, after a primary runoff that resulted in a recount. Tommy Pope, the more moderate state lawmaker he defeated, has yet to endorse Norman.
The national Democratic Party has thus far been reluctant to pour money into Parnell's bid, but they are not ignoring it either.
Democratic National Committee chairman Tom Perez, associate chair and former South Carolina Democratic Party chairman Jaime Harrison and American Federation of Teachers president Randi Weingarten kicked off the DNC's "Resistance Summer" party-building initiative on Saturday by campaigning with Parnell in the Rock Hill area. The "Resistance Summer" is Perez's attempt to revive the Democratic Party's presence and potency in all 50 states, hiring organizers and training volunteers to mobilize voters around the Democratic agenda ahead of the 2018 midterms.
"Archie is the voice South Carolinians need in Congress and his strong grassroots campaign is representative of our movement to rebuild the party from the ground up," Perez and Harrison said in a joint statement. "Congress needs a loud wake-up call, and we believe that electing Archie would put President Trump, Speaker Ryan, and their ilk on notice."
Perez will be fundraising for Parnell as well while in South Carolina, and spoke at the South Carolina Democratic Party state dinner in May to raise money for him as well, according to the DNC.
The party has elicited criticism from progressive activists for not financing every Democratic candidate in a congressional special election earlier and more aggressively. Fueling these complaints were races in Kansas and Montana where Democrats lost by single digits in districts where Trump recorded landslide wins.
The Democratic Congressional Campaign Committee argues that it invests most heavily in races where Democrats have the best chance of winning, and notes that it ultimately injected cash into the Montana race notwithstanding Democrat Rob Quist's steep chances.
Democrats are hoping to flip Georgia's 6th congressional on the same day as Parnell's election in South Carolina. The DCCC and other party organs continue to flood that race with funds, believing that the affluent, suburban Atlanta district with a growing minority population is ripe for a Democratic takeover. A new poll shows Democrat Jon Ossoff with a narrow lead over Republican Karen Handel, with the contest on track to be the most expensive in House history.
REAL LIFE. REAL NEWS. REAL VOICES.
Help us tell more of the stories that matter from voices that too often remain unheard.
BEFORE YOU GO
PHOTO GALLERY
2017 Scenes From Congress & Capitol Hill