Iraqi-born architect Zaha Hadid has died, the BBC reported. The celebrated artist, whose designs include the Guangzhou Opera House, Rome's MAXXI National Museum of the 21st Century Arts, and the London Olympic Aquatic Centre, was 65 years old.
Roger Howie, head of press for Zaha Hadid Architects, confirmed the news in a phone conversation with The Huffington Post on Thursday. "It is with great sadness that Zaha Hadid Architects have confirmed that Dame Zaha Hadid, DBE died suddenly in Miami in the early hours of this morning," Howie explained in a statement sent via email. "She had contracted bronchitis earlier this week and suffered a sudden heart attack while being treated in hospital."
Hadid, born in Baghdad in 1950, studied mathematics at the American University of Beirut as well as the Architectural Association School of Architecture. She went on to become one of the world's most iconic architects, known for a neofuturistic style full of smooth curves and massive concave shapes.
Despite her outsider status in the architecture world, Hadid continued to thrive, becoming one of the most celebrated architects of our generation. She was the first woman and first Muslim to win the prestigious Pritzker Architecture Prize, and in 2015, she became the first woman to win the RIBA Gold Medal.
"Architecture is semi-artistic, but you are inspired by nature, landscape, biology, all living things," Hadid said. "You can be far more ambitious now, you can make great spatial experiences, but one thing which hasn't changed is that we have to deal with gravity, to land on the ground."
"Zaha Hadid was widely regarded to be the greatest female architect in the world today," the press statement from ZHA, based in London, added. Details of Hadid's memorial service will be announced shortly. In the meantime, messages of condolences can be sent to pa@zaha-hadid.com.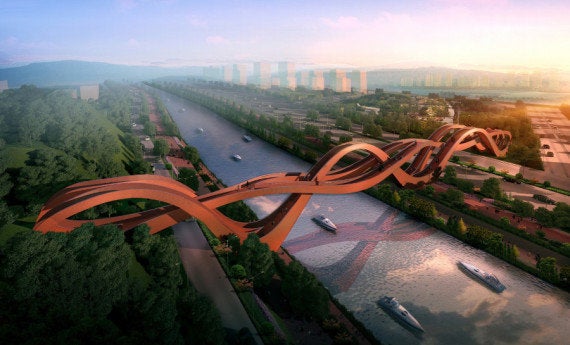 Architecture Of The Future