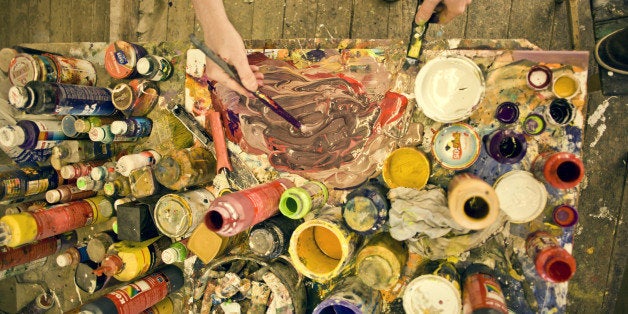 All my life, I've considered myself an artist...
I've lived my life drawing, painting, and creating. Woodworking, acrylics, pen and ink- I do it all. Given the simplest of tasks, I'll find a way to turn it into a project. With an engineer father, math and science wasn't ever far from my heart either. As a young adult, making my transition into the real world, I set my sights on architecture. It seemed to be the perfect blend of art and science, and quickly became an obsession for me. I love architecture. For me, it's simply art on a much larger, more technical scale. A smart art, I like to call it. It was perfect for me... and still is.

In the spring of 2009, I graduated Summa Cum Laude from Florida A&M University in Tallahassee, FL with a double bachelor in architecture and architectural science, as well as a minor in mathematics.
Prepped with an education, and in hopes of beginning my rise to the top as an architect, I moved to Atlanta, GA in the fall of 2010 on a whim. No job, no friends... but, I was hungry. I was eager and looking for my dream job. Shortly after my move, I landed that dream job at one of the largest firms in the country, where I worked for nearly two years.
Just like so many, I had an image of what my life would be like. Land a great job, work at a large firm up on a high floor of a skyscraper in the middle of the city, be an architect. Those dreams were coming together for me and I couldn't believe it. There I was, making it happen all by myself. Contributing. Holding my head high. Proud.
In studio sixty hours a week, five vacation days a year, dinners at my desk, and a nonexistent social life. Real world realities made leaving that dream job a nightmare. I was scared and unsure, but optimistic. Wasn't my future going to be as I'd always imagined? Or was I naïve in thinking my life would ever move along as planned? Naivety won. Years after the economic bottom fell out in 2008, a still struggling economy changed the trajectory of my future & brought me back to basics. My basics, anyway.
Creativity.

I knew I needed to think outside the box, for those who had were the ones left standing after the Great Recession. Realizing that my future is best held in my own two hands, I launched Blueberry Design Studios and decided I needed to focus on what I am truly passionate about. Not what I was supposed to be passionate about. Working towards an imaginary life seemed like the epitome of the metaphoric hamster wheel, and I was done. Whether I liked it or not, I was done.
I began painting. Dogs. Yes, painting dogs. Given, these portraits are special. A lovely mix of modern and abstract, meets realistic and charismatic. Sometimes the biggest risks are taken outside your comfort zone... but, if you're determined, you can be successful in your comfort zone. Painting, for me, is easy. Not to mention, I'm madly obsessed with my lab-golden mix, Keiko. Clients all around the world simply send in their favorite pet photos and voila! http://bit.ly/1qhB7cR This immediate expansion in my own business forced me to rethink everything.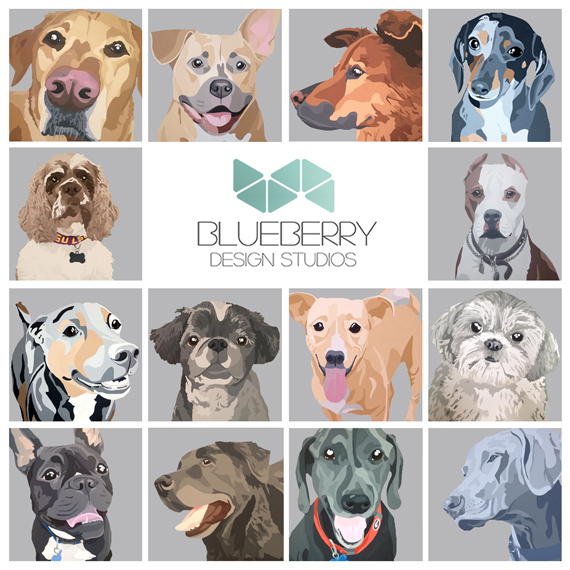 Great, I'm a business owner... now what?
How did people start their small businesses before social media? Still to this day, two years later, my business is totally dependent on social media. The tagging, the sharing, the posting, the photos, the updates... it's all absolutely imperative to selling my portraits. Making the switch from architectural studies to social media studies has definitely been a journey, and I wouldn't have it any other way. Blueberry Design Studios has given me the outlet to live my life via creativity. Architectural design, hand renderings, photography, and more, have all become the foundation for the life I've designed. Literally.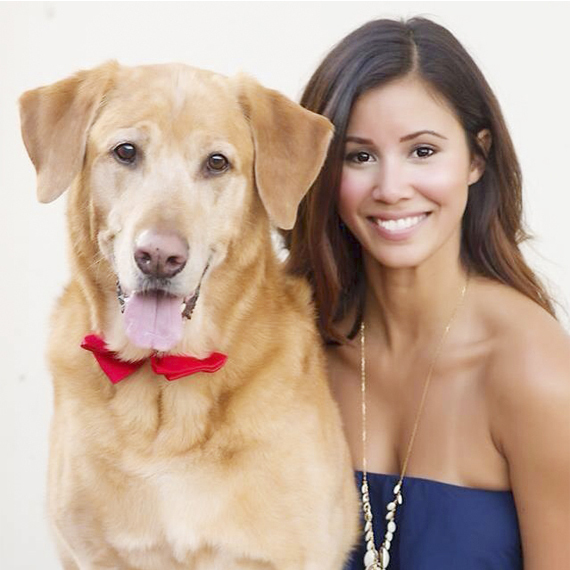 The adage "do what you love & you'll never work a day in your life" has never been truer. Find a way to take what you love and use the tools of today to make it relevant, and you will find success... however you define it. The world is ever changing and nothing seems to happen as planned. We must all adapt. Adapt our lives, our families, our health, our businesses. I've learned that going through the motions as we're all trained - good school, good grades, and a good job - doesn't always yield the life that we envisioned for ourselves. Be creative in your business and in your life. Be innovative. Be passionate. Be happy.
Calling all HuffPost superfans!
Sign up for membership to become a founding member and help shape HuffPost's next chapter