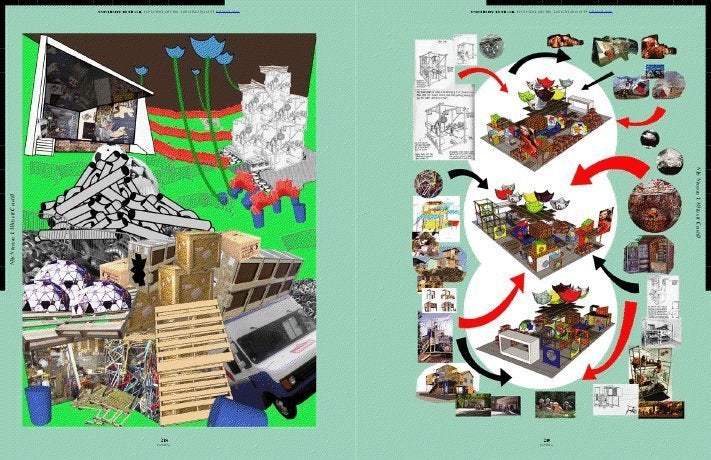 How we interact with our world is determined by the space that we inhabit. The space we inhabit in the future is determined by what we build today. Our current interactions with nature -- both living and mineral -- are defined by what people built in the past. Since this obviously can't continue unless a total void of destruction is our goal, we must begin to reconsider what we should build to escape the trap of today. It is the seeds of this future world that Matt Bua and Maximilian Goldfarb are planting with their extraordinary book Architectural Inventions: Visionary Drawings.
There is much fertile ground from both Bua and Goldfarb for these seeds to sprout. Matt has been developing improvised and spontaneous buildings on his wooded lot in the Catskill mountains, a project he calls b-home, and something I profiled two years back in my book Tales from the Sustainable Underground. He works with whomever will come up, artists from New York and nearby and far away, using a mix of nature and discarded civilizational detritus -- for example, cellophane ads from bus stops mixed with lumber drops from a local mill and the trees and rocks of the forest -- to create these spontaneous structures, helping to redefine how our physical selves, and hence our culture, relates to both waste and nature.
Max has organized the exhibition Bivouac, among others, focusing on works that materialize in the territory between model and dwelling, drawing together an uneasy community of expeditionary artists whose works often approximate habitable structures, serving as prototypical responses to aggravated social conditions.
Over the last few years, they have asked friends and acquaintances -- builders, artists, architects, visionaries and laymen -- to conjure up an image of a building that might exist in the future. The result is a fantastic meld of the dystopian with the techno-sustainable, the dark, engorged dream of the past with the glittering blades of a future spinning out into the far reaches of space and mind. For anyone who cares about buildings and the spaces that we inhabit both literally and figuratively, this book is an awesome journey to embark upon.
Fig 1 Joachim, Greden, and Arbona "Fab Tree Hab" and Kalberer "Willowville"; Fig 2 Newman "Reformers and Neighbors II" and J. Jackson "Wishful Thinking"; Fig 3 Onnen "Treehouse Capsule 3" and "Cisneros Israel's Diaphragm"; Norman and Cataldi "University of Trash"; Maynard "The Holl House" and Partegas "Fill in the Gaps"; Cover illustration "The Random House" by Bua, Goldfarb and Goldfarb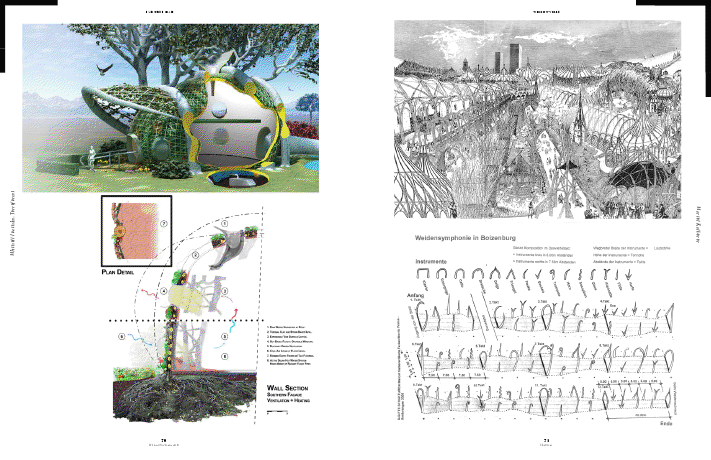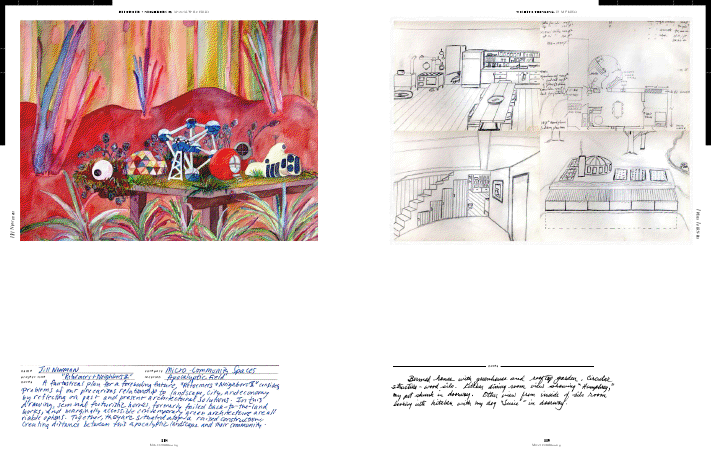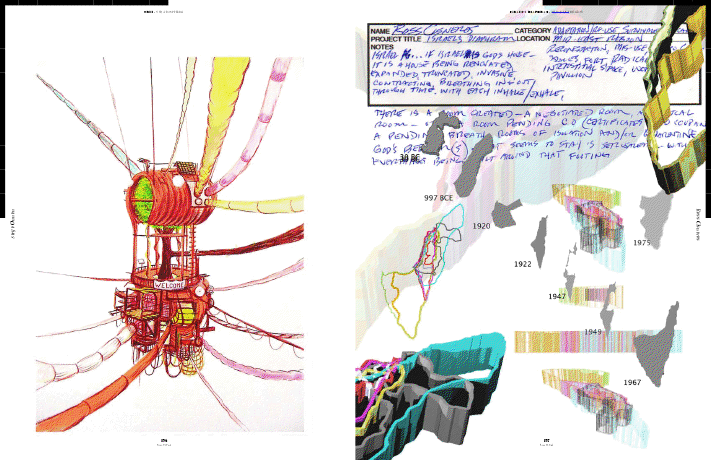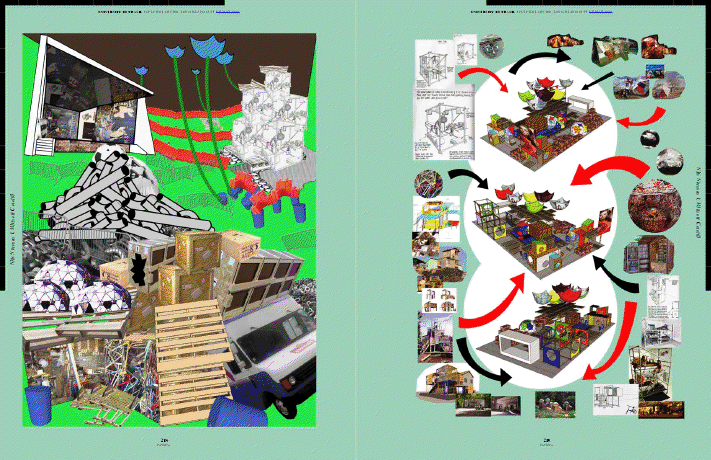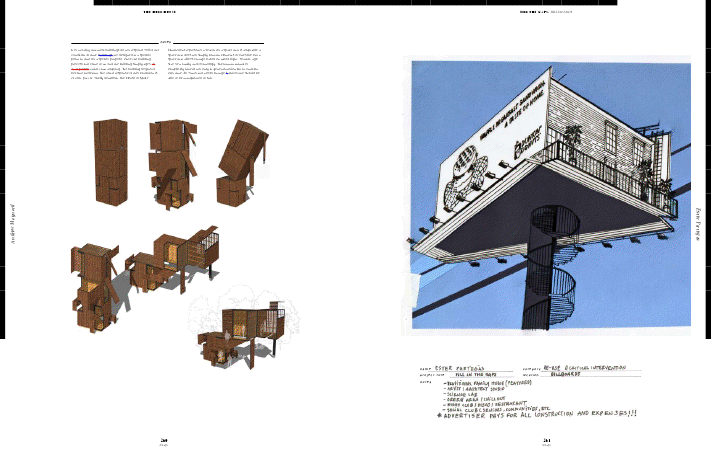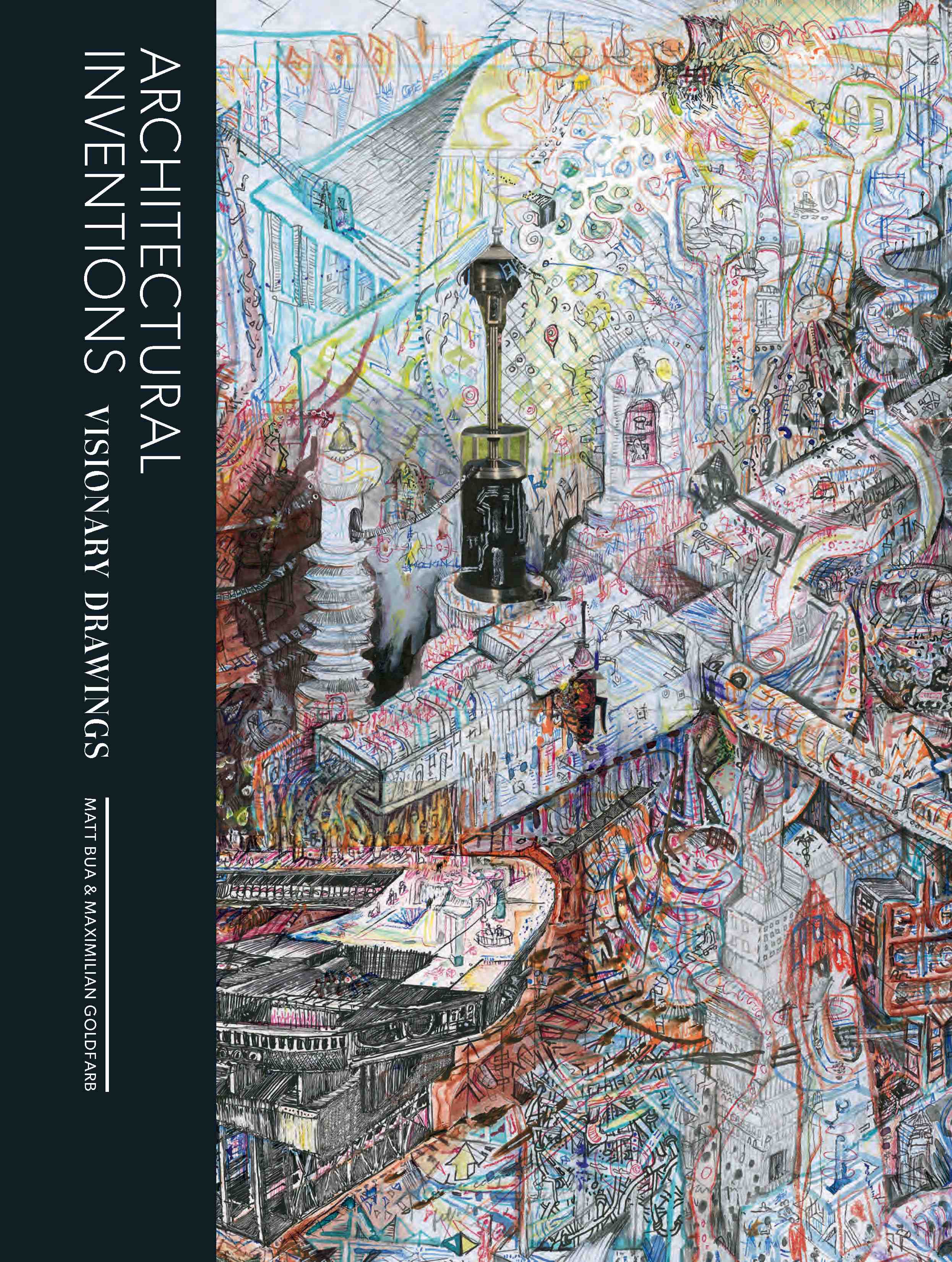 Stephen Hren is the author of, most recently, Tales from the Sustainable Underground: A Wild Journey with People Who Care More About the Planet Than the Law. Find more at www.earthonaut.net.
Popular in the Community