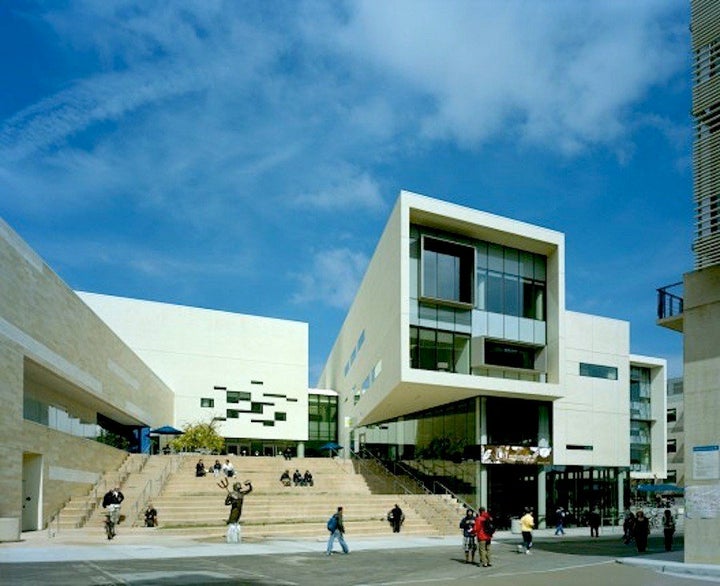 Alexandra Lange studied with Vincent Scully at Yale and now teaches students to write about architecture at NYU and the School for Visual Arts. She admires Ada Louise Huxtable for her clarity, Michael Sorkin for his humor, and Charles Moore for his subtlety, but she likes all three for their feistiness.
It's not only a delight to read -- Jacobs' vivid 1961 description of the everyday ballet on Manhattan's Hudson Street alone is worth the $24.95 price of admission -- but the book is an instructive treatise on how great criticism comes to be.
"My professor for my dissertation said you should never teach a class unless you can get a book out of it," Lange says.
And so she has -- with readings followed by analyses, followed by study questions for the reader. An earnest architecture aficionado could create a class from it all.
Or simply learn to discuss the art and science of the profession. "After reading it, you should be able to go to a dinner party and talk about it in an engaged way," Lange says. "You should be able to see a structure - in writing or the built work - and understand the way it is."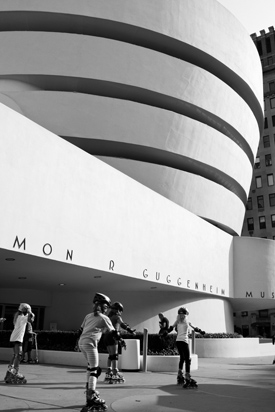 Lange, a native of Durham, N.C. now living in Manhattan, writes about architecture on a freelance basis, and blogs for Design Observer as well. She teamed up with her brother, a photographer on the staff of the Independent Weekly in Durham, for images throughout the book.
It is at once an informative and concise tutorial for architects and journalists alike.
"I felt like people didn't know how to read a building and write about it," she says.
Calling all HuffPost superfans!
Sign up for membership to become a founding member and help shape HuffPost's next chapter