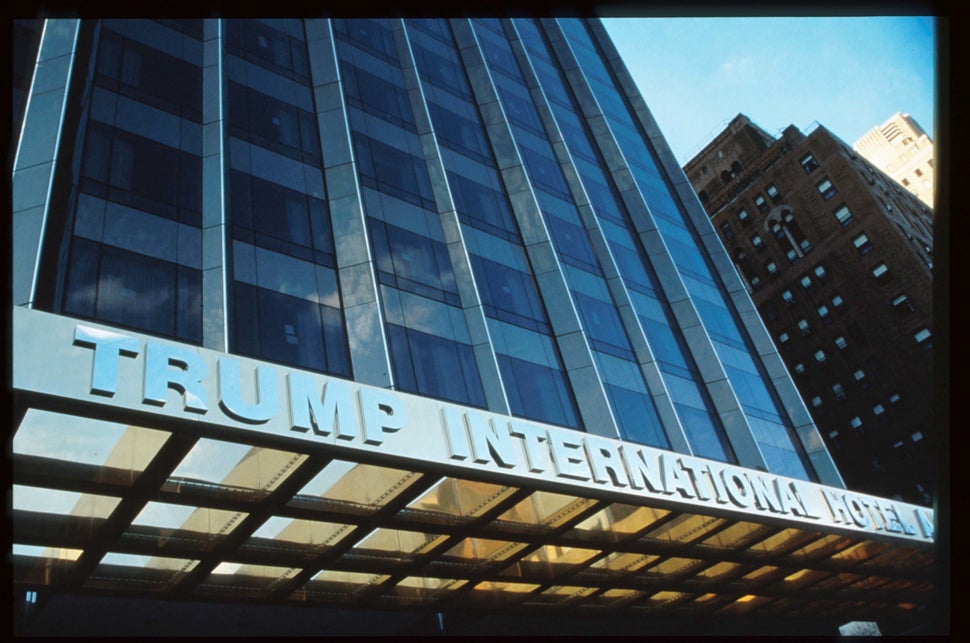 Before his run for president, before his reality TV series, Donald Trump was known chiefly for slapping his name in large letters on large buildings.
Trump Tower. Trump World Tower. Trump Place. Trump Plaza. Trump Taj Mahal. Some of these projects failed; some of them are still around today. Many of them are known for sharing a style of architecture that, at best, could be considered "glitzy," and, at worst, might have you wondering whether you've stepped into the penthouse where a Russian oil tycoon keeps his secret family. 
Over the past four decades, the newspaper architecture critics of New York and Chicago have regarded him with curious bemusement, tired resentment or straight-up indignation. As with all members of the media, Trump has been known to have a testy relationship with his critics, pestering them over the phone or going so far as to sue them for less-than-enthusiastic reviews, which are often expressed through wonderfully creative turns of phrase.
For your reading pleasure ― in this anxious time before we learn the results of the 2016 election ― here are five fantastic shots fired at the Trumpian aesthetic.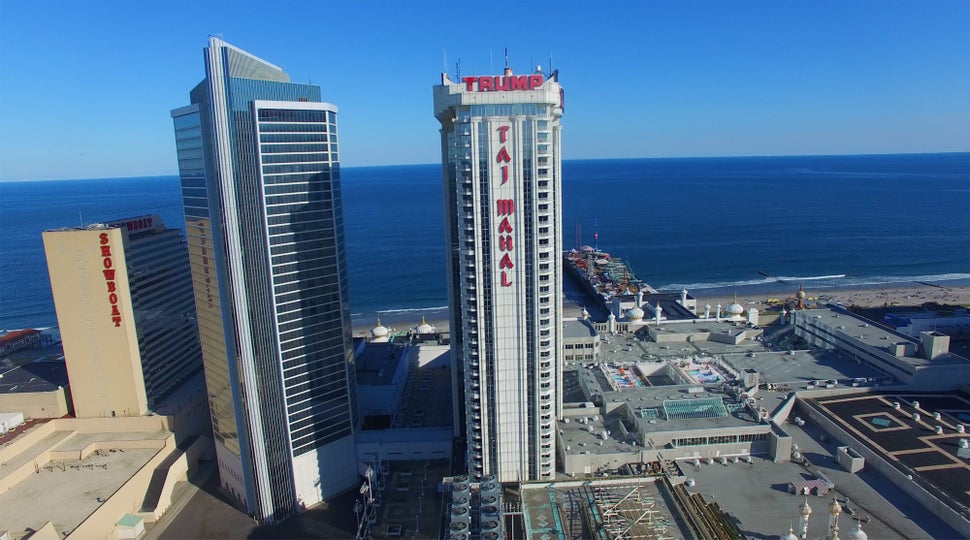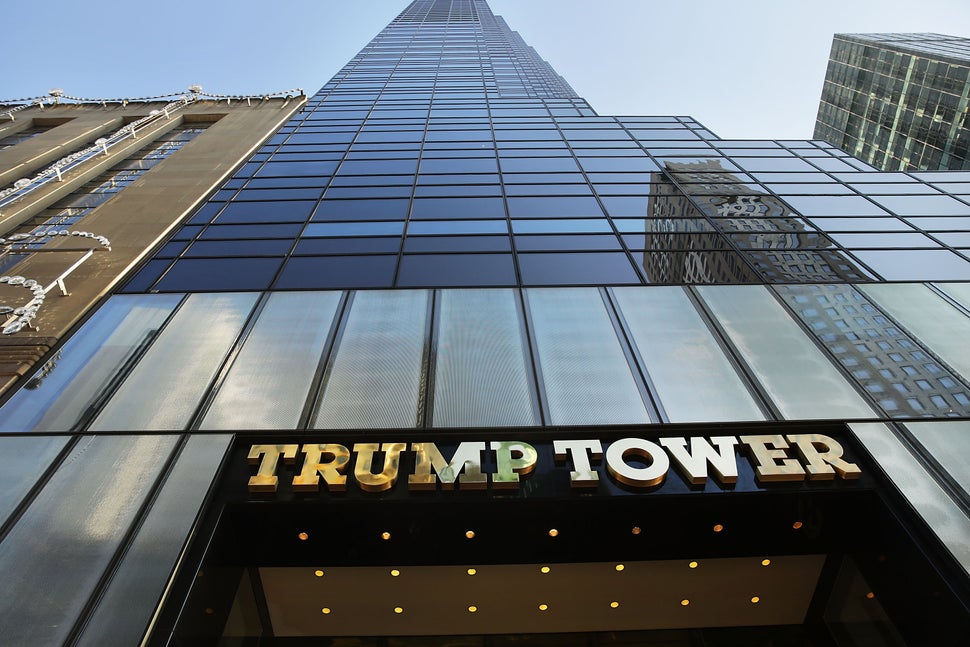 "Skyscraper in a 1980's gold lame party dress."
In 1995, critic Herbert Muschamp wrote about Trump's plan for the Trump International Hotel and Tower. He called the plans an improvement over the aging skyscraper that had been a Columbus Circle eyesore, but noted that architect Philip Johnson's vision "introduced considerable refinement to an essentially crass idea." His best line, however is this gem: 
A 1950's International Style glass skyscraper in a 1980's gold lame party dress: that's one way to describe the look of the Trump International Hotel and Tower, Mr. Trump's latest Manhattan real estate venture. 
In another piece, Muschamp reflected on the reactions he'd heard from people who didn't think he went far enough in his criticism: "It's garish." "It looks cheap." "It's Miami Beach." "It's really awful." "Why didn't you warn us?"
"Refinement was never this building's point anyway," Muschamp wrote.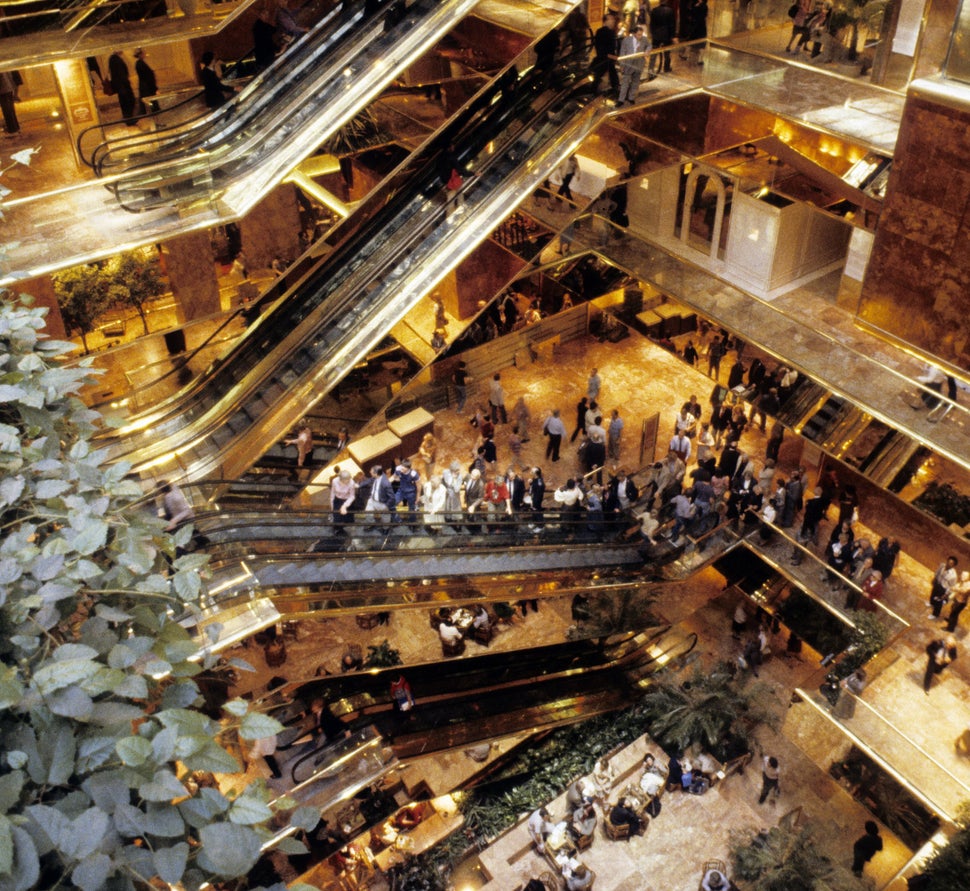 "One of the silliest things anyone could inflict on New York or any other city."
In 1984, Trump sued Chicago Tribune architecture critic Paul Gapp for $500 million after Gapp wrote a negative piece on Trump's plan to build the world's tallest building, which was still in conceptualization stages. Although he spent a large part of the article just pondering what the tower might look like ― without knowing for sure ― Gapp wasn't too optimistic.
He described Trump as a real-estate developer best known for producing Trump Tower, a "Midtown Manhattan skyscraper offering condos, office space and a kitschy shopping atrium of blinding flamboyance" and that the proposed project, the world's tallest building at the time, would be "one of the silliest things anyone could inflict on New York or any other city." It was never completed.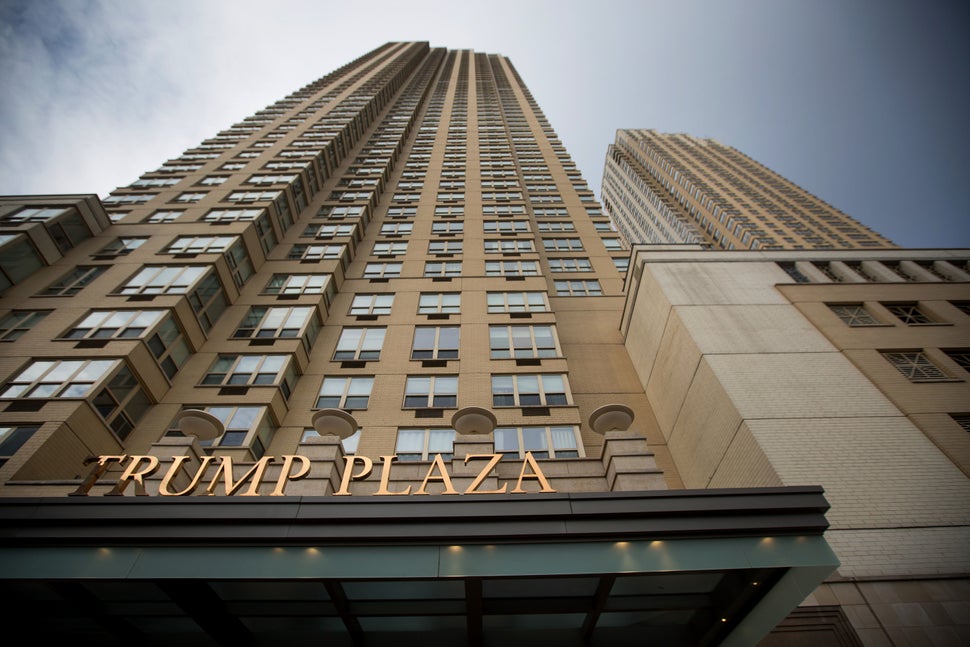 "Quick and smooth, but ultimately glib and shallow."
In 1988, critic Paul Goldberger wrote about Trump's real-estate legacy after his memoir and business guidebook, The Art of the Deal, had become a best-seller. Calling Trump "not, as real-estate developers go, all that significant," he describes the book as "to literature what Mr. Trump's buildings are to architecture ― quick and smooth, but ultimately glib and shallow." While Goldberger considered the peach-and-gold interior of Trump Tower to have a "pleasing sensuality," that's about all the praise he could muster for the majority of Trump's work. He sums it up nicely:
It is not merely the materialism of the 1980's that Donald Trump embodies, it is the impatience, the insistence on having everything right now, all of it, the willingness to settle for appearance over substance. This is why it is hard not to sense, for all Mr. Trump has been identified with New York, that he is more at home in Atlantic City, where surface glitter is really all there is.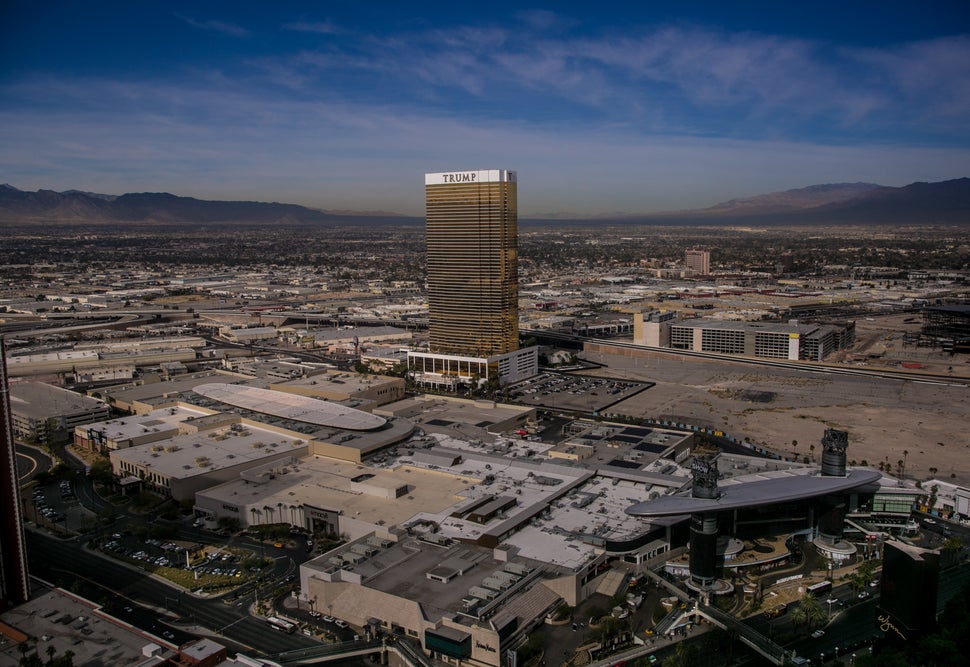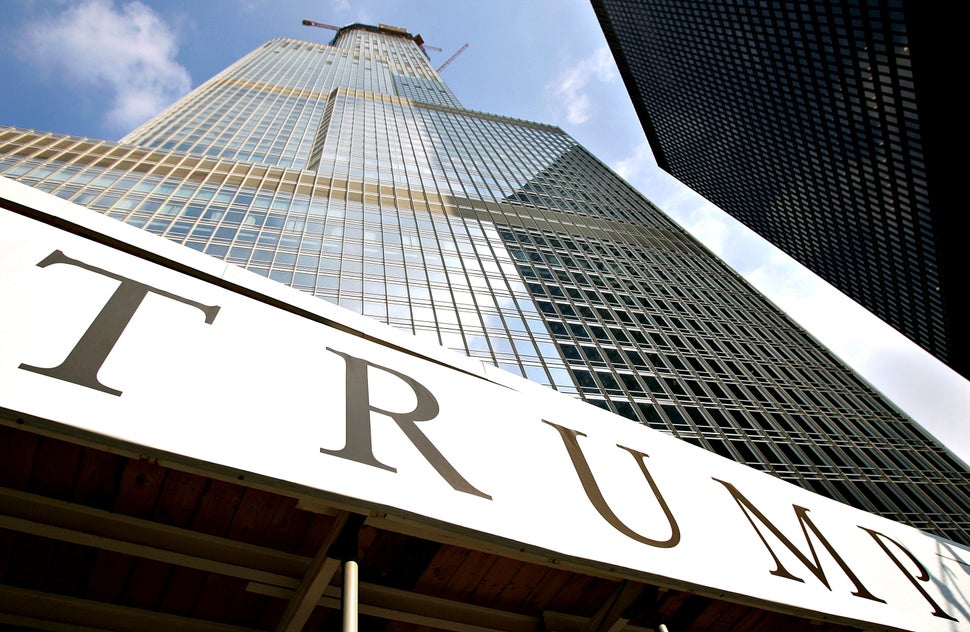 "More like a beached whale than a giraffe sticking its long neck above the treetops."
Chicago Tribune critic Blair Kamin became a target of angry Trump tweets after a couple bad reviews of his buildings. When Trump put up one of his towers along the Chicago skyline in the early 2000s, Kamin wrote that architecture lovers reacted "as if Godzilla were about to wade ashore from Lake Michigan and breathe fire on the skyline." In 2009, he described the completed building's aesthetics as "chunky," explaining:
[T]he tower is done in by a lethal combination: the geometry of its site and the density piled onto it. ... With nothing to hide them, the long and short sides of the skyscraper come into view and they make the tower seem more like a beached whale than a giraffe sticking its long neck above the treetops.
In a 2014 review, Kamin trashed the "grotesquely overscaled letters" in the giant T-R-U-M-P sign that the real-estate developer was then installing in Chicago.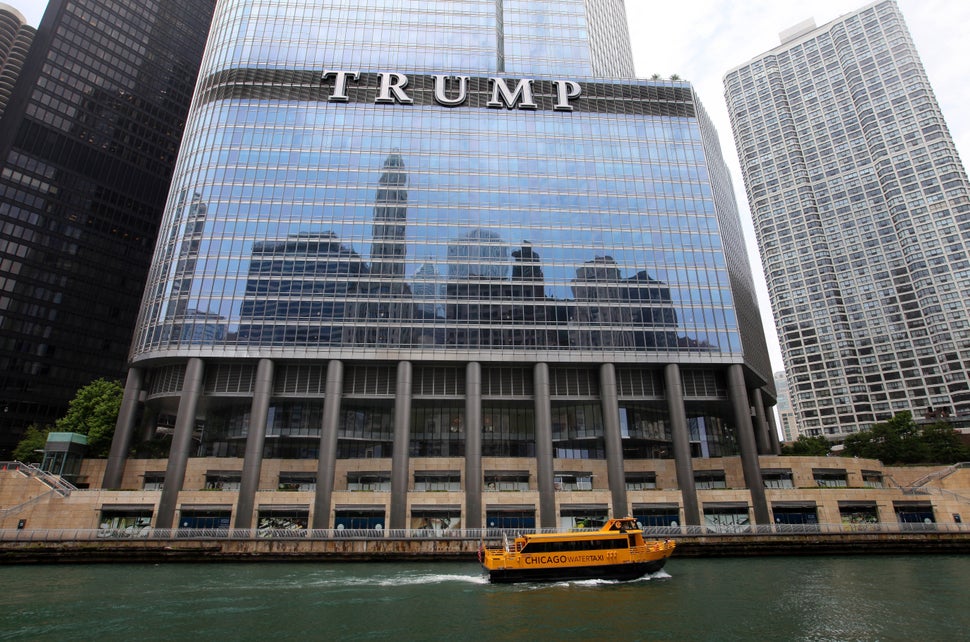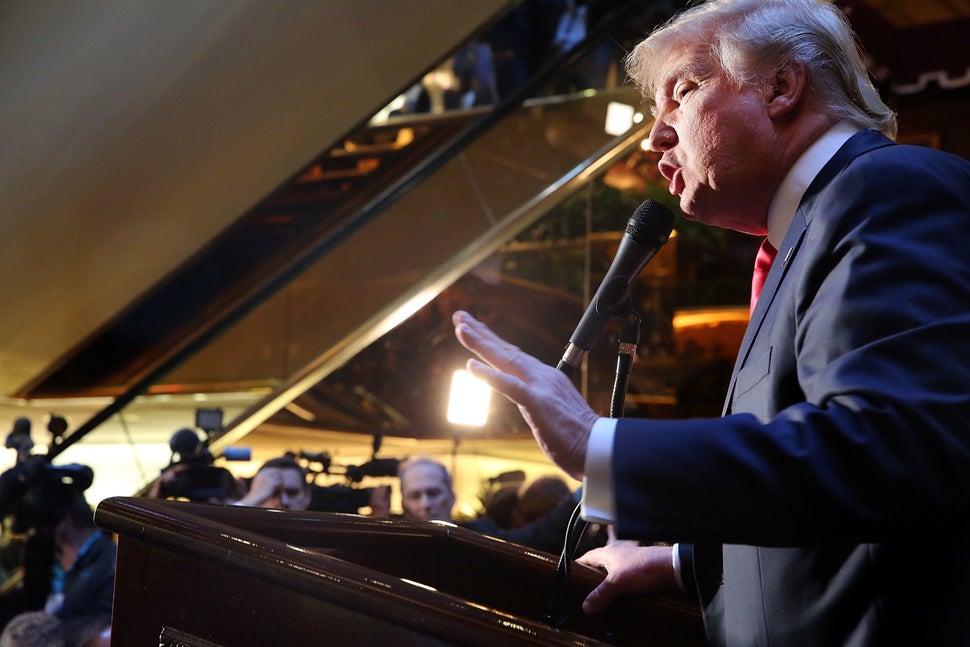 "Monumentally undistinguished."
Critic Ada Louise Huxtable was sure to clarify in the Times that she was quoted out of context in a story. She did not mean to praise Trump Tower; she merely commented on the plan for the building, which had yet to be constructed (and Trumpified) at the time of her comment in 1979. The completed structure, she explained in 1984, was vastly different than its plans.
The "care lavished on its design" at that time, by the architect, Der Scutt (then of Swanke, Hayden & Connell), has, alas, been betrayed in execution by a glass "skin" of such dull and ordinary appearance that what could have been 'a dramatically handsome structure' has turned out to be a monumentally undistinguished one.

When I wrote, the atrium was not yet available for review. Even with all of its pricey superglitz, it is [uncomfortably] proportioned in its narrow verticality, unredeemed by the posh ladies' powder-room decor that totally lacks the cosmopolitan style to which it so aggressively aspires. 
Trump's architecture: a symbol of his campaign platform? We'll leave that up to you. 
Calling all HuffPost superfans!
Sign up for membership to become a founding member and help shape HuffPost's next chapter
BEFORE YOU GO
PHOTO GALLERY
#NeverTrump