Most countries were shaken by the global economic downturn of the last years, and so was the architecture world. As Jacob Slevin points out in his article 10 Best Architecture Moments of 2001-2010, architecture was moving ahead this last decade with great momentum until the markets collapsed in 2007, and so did architecture's forward thrust. Economies have become progressively more stable towards the end of 2009 and through 2010. Through this time there have been a lot of competitions for work to come within the next five years, but only a small percentage has been actually started so far. While construction costs may have dropped with the crisis -lowering as well project costs, developers still today are struggling to get financing, to control costs and to begin/continue building before prices rise. After the difficult last two years, we do have some projects to look out for in 2011, this in itself is certainly positive, however, they are few and designs have been cut to the basics to keep costs to the minimum. Expect the number and quality of projects to escalate significantly on 2012 and the next five years.
For the most part, projects coming up on 2011 are either projects that were scheduled to open earlier but got delayed or slowed down and are now finally being finished, remnants of the Middle East boom still coming from Abu Dhabi and Dubai, or projects being done for impending deadlines as the 2012 London Olympics. Events such as this, the FIFA 2014 World Championship in Rio, and the Olympics 2016 in Brazil, are behind many of the bigger works and developments to come. Also in the horizon are the Yeosu Expo 2012 in Korea and the Milan Expo 2014, both of which will hopefully be grounds for some great architectural experiments.
Top 10 projects coming in 2011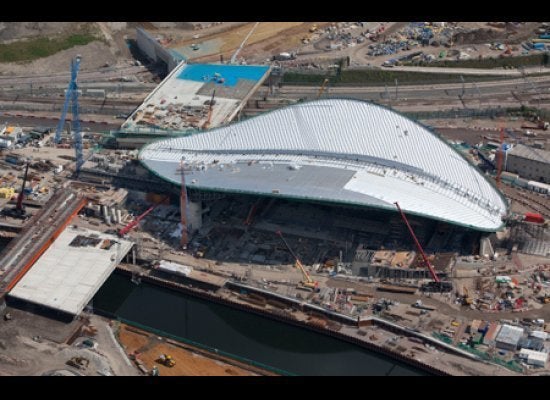 Top 10 projects coming in 2011
Where are projects coming from? As the bubble exploded in the Middle East, we have seen less and less projects being built there -most have been put on hold or canceled- and we have seen other markets rise and strengthen. China, for example, has remained strong, and this upcoming year we will continue to see some more projects done there, not only in the bigger cities -Shanghai, Beijing, Hong Kong- but also in smaller less prominent cities such as Guangzhou and Nanjing, among others. India and Brazil are also moving to the forefront. As the BRIC countries economies are growing and getting stronger, more projects are being built there.
Brazil's healthy economy has resulted in an incredible growth of the office market where a very high demand is coupled with very high prices. With the 2014 FIFA and the 2016 Olympic Games the country will be going through an important infrastructure improvement; expect new airports, new sports facilities -of course, and many very needed hotels. Some stadium proposals have been presented, and two cultural facilities have already been announced to open in Rio de Janeiro for 2012, the Museum of Image and Sound by Diller, Scofidio and Renfro, and Calatrava's Museum of Tomorrow.
Latin America in general has become an interesting target not only for foreign investors but also for architects. Many international architects including Foster, Libeskind, Vinoly, Calatrava, Pelli, KPF, and Diller, Scofidio and Renfro, among others, have been making their way south to find some smaller but equally interesting projects. The two giants, Brazil and Mexico have caught a lot of the initial attention, but more is bound to come.
The architecture extravaganza that happened with the boom in the Middle East halted, and we should not expect another Burj Khalifa soon, but there are some interesting projects to be awaited with great expectation. The limit of resources might in fact bring about more interesting and creative solutions. With tighter constrains and less possibilities, we might focus more in ideas, efficiency, and details, instead of area, height and quantity. Innovation comes in any size, and scarcity brings about the most ingenuity.
These years have been slow for architecture, and it has taken certainly a lot of effort and struggle to stay afloat, but things are looking better. In the last decade alone we have developed new materials, fabrication tools, and computer-aided technologies of which many remain to be explored, and their potential to be fully grasped and implemented. Unaffected by the crisis, the growing relevancy and acquired knowledge on sustainability will also continue to multiply exponentially. Most importantly, what we have inherited from these last few years of what Jacob Slevin in his article calls a "scale of innovation (that) often felt like it was accelerating", are new notions of technology, design processes and innovation, that will continue to shape architecture and its paradigms in exciting ways. Expect to see the next years more and more great projects after a progressive recovery from the crisis we are leaving behind.
10 projects to look forward in 2012-2015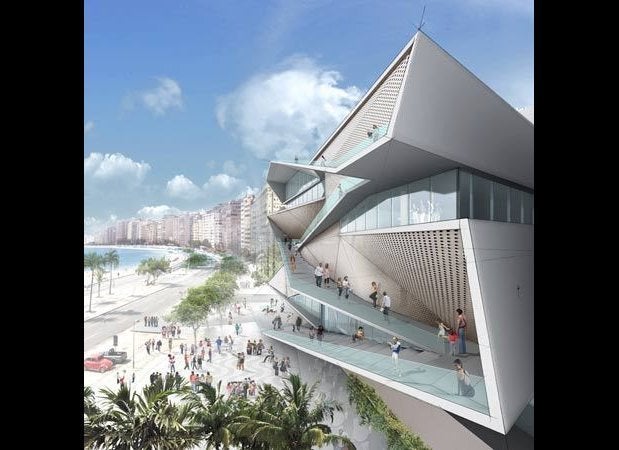 10 projects to look forward from 2012-2015
Popular in the Community