 * Obama administration accused of missing legal deadline
* Two seal species would follow polar bear in threatened listing
ANCHORAGE, Alaska, Sept 12 (Reuters) - Environmentalists sued the Obama administration on Wednesday seeking federal safeguards for seals that rely on vanishing Arctic sea ice and accusing the government of dragging its feet in listing the marine mammals under the Endangered Species Act.
The Center for Biological Diversity filed the lawsuit in U.S. District Court in Anchorage, saying the National Marine Fisheries Service has illegally delayed listings for the ringed seal and the bearded seal.
Both dwell in coastal waters off northern Alaska.
In December 2010, the agency proposed listing both seal species as threatened, a move that would make them the first creatures besides polar bears granted Endangered Species Act protections due to climate change in the Arctic.
But the National Marine Fisheries Service, which oversees marine mammals, missed the statutory deadline to formally list the seals, so the court should compel the agency to grant the seals threatened status, the lawsuit argues.
Scientists have attributed the shrinking Arctic ice shelf to a warming trend brought on by elevated levels of heat-trapping "greenhouse" gases such as carbon dioxide emitted into Earth's atmosphere from the burning of fossil fuels and other human activities.
The bearded and ringed seal, like the polar bear, listed as threatened in 2008, depend on Arctic ice floes to hunt for prey, as well as to rest, give birth and nurse their young. Summer sea-ice coverage in the Arctic Ocean is at the lowest recorded levels.
"Global warming will impact ringed and bearded seals directly by degrading and eliminating critical sea-ice habitat, which will have devastating consequences by reducing adult reproductive success and the survival of pups and impairing their ability to molt," the lawsuit says.
Ringed seals also use snow caves to protect their young, so the thinning Arctic snow pack puts "seal pups at higher risk of death from freezing and predation," the lawsuit says.
The ice seals also face threats from offshore Arctic oil development, such as exploratory drilling that Shell began over the weekend in the Chukchi Sea, the plaintiffs said.
In its 2010 listing proposal, the marine fisheries service agreed that Arctic climate change justifies Endangered Species Act protections for the seals. Threatened listings would trigger several safeguards for the animals, including conservation of designated "critical habitat."
A spokeswoman for the National Oceanic and Atmospheric Administration, the parent agency for the marine fisheries service, said the seal listings were still in the works.
"I just know that we are in process," said Julie Speegle, a Juneau spokeswoman for NOAA. She declined to comment on the lawsuit. (Reporting by Yereth Rosen; Editing by Steve Gorman and Stacey Joyce)

Before You Go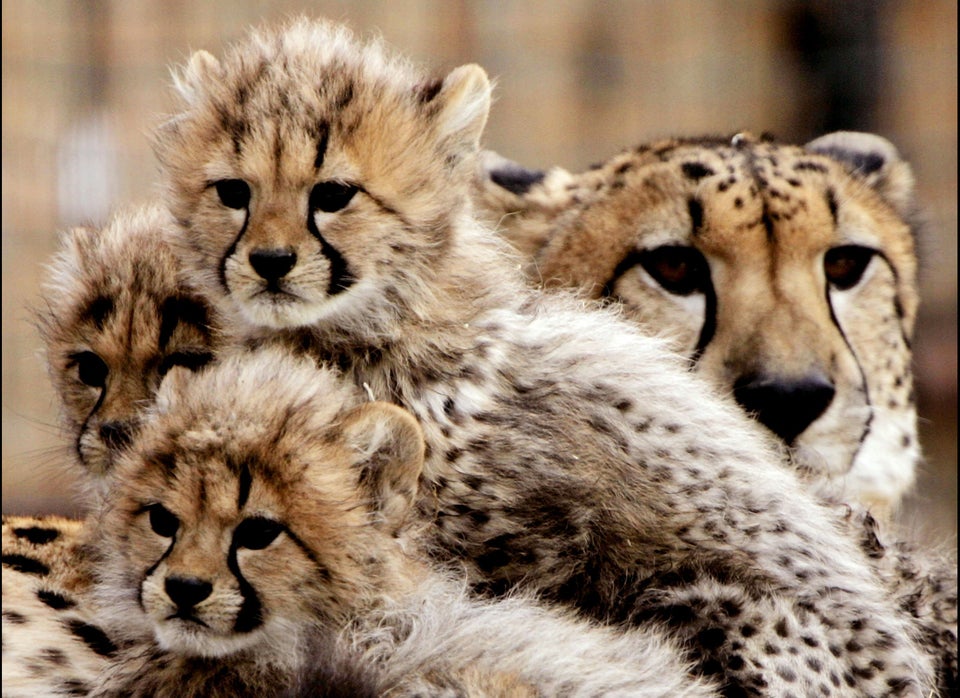 Threatened Animals
Popular in the Community