Looks like some Arctic Monkeys have been listening to Doors albums. And, reportedly, Jimi Hendrix riffs. After absorbing their new release Humbug's first track, "My Propeller," you immediately get the hypnotic, pseudo-psychedelic lay of the land for the rest of the album, which turns out to be quite a trip. Virtually gone are all of these Sheffield boys' post-punk affectations which have no relevance to the universe 23-year-old Alex Turner's lyrics creates. At times, those stanzas and their partnered melodies sound borderline art house in comparison to past Monkeyshines, though nothing comes off particularly pompous as much as risky. These stream of consciousness songs sync nicely with the swirling oeuvre-production supplied by Queens Of The Stone Age's Joshe Homme and Simian Mobile Disco's James Ford, and the best example of the internals working as precisely as Sylar's old timepieces would be "Crying Lightning," the album's most alluring track and single/video. It vaguely has something to do with working class values and some twisted relationship involving a "sister of the strange, twisted and deranged"; but most likely, it doesn't, so don't get down with the minutiae. Just enjoy its production, lead vocals that eventually hit a great hook, group-harmonized title in the chorus, and those sinister bass and thin, wanton guitar licks. Its stormy-watered video is also terrific (though the passing under the crotch shot might a weee bit cringe-inducing), and it might as well serve as a metaphor about an ambitious ship of twenty-something KidBrits who cross perilous waters (to the U.S.?) for their third album outing after having delivered an exceptional debut and a louder but safe follow-up.
Other highlights include the Euroballad-turned-march "Secret Door" that skips through a minefield of verbal and musical syncopation, and the initially Strawbs-y "Pretty Visitors" with its delightful lyrics "Who came first, the chicken or the dickheads?" (although "Cornerstone"'s "I smelt your scent on the seat belt" is equally messed-up). "First And The Thud" might serve as another single if rock-radio embraced records that deviated from cookie-cutter concepts and Cookie Monster voicings. And one could proudly take a poke at "Dangerous Animals" for sporting obvious guitar effects and percussion ring-offs a la Duran Duran or ominous guitar chord patterns hailing from Crack The Sky's Pittsburgh or Blue Oyster Cult's Long Island; plus the track gets two for flinching for its Hall & Oates-esque A-N-I-M-A-L and D-A-N-G-E-R-O-U-S wordplays.
It's refreshing that a young, promising group like Arctic Monkeys and its producers were smart enough to reinvent the brand before it got stale and formulaic, which this project absolutely is not. Though fans of Arctic Monkeys' early rockings and those enticed by the band's 2006 Saturday Night Live appearance with Matt Dillon probably are going to quote this album's title as their opinion of its content, they should be grateful Arctic Monkeys is taking its evolution seriously. And those who felt that this outing's Doors-ish prog wasn't their cup of THC are REALLY not going to be happy about the rumor that Alex Turner and Jamie Cook have been obsessing over Pink Floyd's Ummugumma (relax, just kidding...it was Animals...no, still kidding...).



1My Propeller
2 Crying Lightning
3 Dangerous Animals
4 Secret Door
5 Potion Approaching
6 Fire And The Thud
7 Cornerstone
8 Dance Little Liar
9 Pretty Visitors
10 The Jeweller's Hands
For all you adventure seekers, here is a dose of the Arctic Monkeys' video "Crying Lightning":
That Noise Rocks The Good Hurt
Saturday night, indie rockers That Noise played Venice's The Good Hurt and smacked the audience silly with their awesomeness. After a short parade of dopey bands that sounded like your ten-year-old brothers', That Noise took the stage and blew the audience away by their tight musicianship and memorable songs. This group has been playing low key venues for over a year now, apparently to hone their chops, but they're so ready to do some real damage, evidenced by Saturday night's whatever-you'd-call-it. The quick and dirty is vocalist Jawnee Burx and guitarist/producer Jay Skinner revved-up the noise in 2007 within the "Byzantine Latino Quarter" of Los Angeles (as their website puts it), and while touring the U.S., the band got the attention of Tool's and System Of A Down's Sylvia Massey. The Los Feliz area also knows Skinner as the local producer/engineer who's overseen projects or sonics for H Is Orange, Dan Zacharias, Little Plastic Pilots, Commuter, Appogee, and Tiki Lewis, a voice you've heard on many of the more alt-sounding commercials (picture a feistier Feist). Recently, they blew away studio moguls with a song/video for the game Halo, and their just-uploaded "fan" tribute/cover of Kings Of Leon's "Sex On Fire" just started getting some YouTube attention.
Initially skipping the physical product route, That Noise released their album The Way We Are digitally and currently are wrapping up a remix album, both digital projects due to have CD companions. And they even have a mission statement of sorts on their website that reads: "The album encompasses many topics such as the state of media and pop culture and its constant bombardment of telling us that the way we are is not enough, consume more and feel better. Everyone on this earth has a feeling of urgency as to the 'State of Affairs' of our planet and our future and there are 'No Words' to describe this collective consciousness that transcends all race and creed. This album The Way We Are addresses these primal emotions through song."
Songs That Rocked The Good Hurt By That Noise:
Turn
Up To You
The Way We Are
Willow Tree
Balance
End Game
No Words
State of Affairs
In My Sights
Check Out That Noise's VERY Early Video "Willow Tree":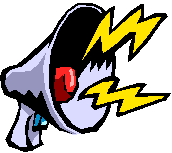 NOT YOUR FATHER'S PRESS RELEASES (okay, maybe a little):
***Jimi Hendrix's Legacy Comes To Legacy Recordings
Sony Music Entertainment and Experience Hendrix L.L.C. have agreed to a monumental catalog licensing deal to set the stage for a worldwide campaign to make all of Jimi's extraordinary music, including classics, never before heard archive recordings, and filmed concerts available through every type of media.

Legacy Recordings, Sony's catalog music division, will issue definitive deluxe editions of the classics released during Jimi's all too brief career including Grammy® Hall Of Fame Inductees Are You Experienced, Axis: Bold As Love, Electric Ladyland and (outside the US) Band of Gypsys. In addition, Legacy will also release those posthumous compilations produced by Experience Hendrix during its stewardship. Each title will also be available through major Digital Service Providers.

Dagger Records, Experience Hendrix's "official bootleg" division, now in its eleventh year, offers recordings that are of great historical significance. The company has also sponsored numerous Experience Hendrix tours that have showcased contemporary artists performing the music of Jimi Hendrix in concert to underscore the never ending vitality and inspiration of Hendrix's music. Participating artists on these tours have included Robert Randolph, Carlos Santana, Paul Rodgers, Buddy Guy, Jonny Lang, Eric Johnson, Kenny Wayne Shepherd, members of Pearl Jam, Aerosmith, The Doors, Los Lobos and many others. Details about the 2010 Experience Hendrix Tour will soon be revealed. This historic partnership will include Legacy's participation in Dagger Records, the Experience Hendrix tours and other Hendrix-related businesses.

"Jimi's legacy and vision were unique and there will never be another that reaches his unparalleled genius. He was the greatest guitarist ever," said Janie Hendrix, President and CEO of Experience Hendrix. "We are confident that our new relationship with Sony Music will honor my beloved brother's legacy and will deliver Jimi's special 'Message Of Love' across the globe. We look forward to the creative partnership and ground breaking releases that this new relationship will engender to bring Jimi's music to successive generations of fans."

"No artist has ever transformed the pop music landscape as profoundly or as permanently as Jimi Hendrix," said Adam Block, Senior Vice President and General Manager, Legacy Recordings. "We are proud to be partnering with Experience Hendrix, keeping the sound and spirit of Jimi's music alive for future generations around the world."

***Andy Warhol Presents Man On The Moon: The John Phillips Space Musical
Andy Warhol Presents Man On The Moon: The John Phillips' Space Musical says what the title implies--surrealism rendered through the marriage of high camp, deliberate tackiness and sly artistic concept (think of Warhol's Frankenstein and Dracula films). This collection features never-before-released songs written and performed by John Phillips from this long-lost off-Broadway musical which was originally produced by Andy, directed by Paul Morrissey (who also helmed the aforementioned films) as well as performances by Denny Doherty of The Mamas and The Papas and Factory superstars. Bonus tracks include live recordings of the first performance made on cassette by Andy sitting in the audience at the Little Theatre in 1975. This is the first and only time the Warhol estate has released any of the myriad cassette recordings Andy legendarily made continually.
The release is an enhanced CD that also contains video footage of a '74 rehearsal and an Adobe® file filled with the original playbill, extra photos, reviews, press clippings, early scripts and song orchestrations.
***Universal Music Group Distribution Partners With Echospin
(NOTE: THIS MIGHT BE VERY SIGNIFICANT, KEEP AN EYE ON OTHER LABELS' FUTURE USE OF ECHOSPIN)
Leading Technology Company to Power Direct-to-Fan Solutions For UMG's Roster of Chart-Topping Artists
Furthering its mandate to provide unique digital solutions that empower record labels and artists to easily sell and promote content directly to fans, Universal Music Group Distribution (UMGD), the award-winning sales, distribution and marketing division of Universal Music Group, the world's leading music company, has entered into an agreement with Echospin, a leading technology company. The announcement was made today by Jim Urie, President & CEO of UMGD, and Jon Lowy and Damian Manning, Co-Founders of Echospin.
As part of this agreement, UMGD's family of labels and chart-topping artists will utilize Echospin's innovative technologies to integrate direct-to-fan sales and promotions into their websites, allowing, for the first time, a major music company and its artists, across all genres, to sell digital, physical and mobile goods all in one location.
"Echospin has created a market leading commerce and media delivery platform that facilitates the sale and promotion of digital, physical and mobile products all in one shot," stated Mr. Urie. "It will provide our artists with unmatched opportunity and reach in the marketplace. As UMGD continues to expand and lead the industry in direct-to-fan initiatives, this agreement with Echospin will provide our artists and labels with more flexibility on how they distribute their music, while providing fans much easier access to a broad variety of content from the artists they are passionate about."
"UMGD is committed to building closer relationships between artists and their fans. We're thrilled they chose Echospin to be their partner in this unique opportunity," commented Mr. Lowy.
"It's exciting to see the world's leading artists using our solutions to provide fans with the effortless and rewarding experiences they deserve," added Mr. Manning.
An example of the diversity of product that this new platform enables is the 3 Doors Down "Ultimate Fan Pack," an Echospin-powered exclusive offer, which includes re-mastered CDs, a re-mastered vinyl LP, a poster, a special autographed "early entry pass," T-shirt and an instant download of the re-mastered "Kryptonite" MP3 single. Also upcoming are online stores and offers from Mariah Carey, Lady Gaga, Kid Cudi, Hollywood Undead, Mary J. Blige, Soulja Boy Tell 'Em, Julianne Hough and the Verve Music Group, which will include music and products from Diana Krall, Jamie Cullum, Queen Latifah, Katherine McPhee and Herbie Hancock, among others.
***Composer Hafez Nazeri To Premiere First Modern Iranian Instrument This Fall

Known for his innovative blend of Persian and Western musical styles, 30-year-old Iranian musician Hafez Nazeri has created a new instrument: the "Hafez." Named in honor of his own namesake - the great 13th century mystic poet - the "Hafez" extends the range of the sitar by incorporating two additional low strings, crafting greater melodic and harmonic range.

The "Hafez" allows Nazeri to express his musical philosophy, preserving the essence and elemental structures of Persian music, while embracing new ideas developed out of Western Classical music such as orchestration, harmony, rhythmic patterns and melodic forms.

The "Hafez" will make its U.S. debut during the 'Rumi Symphony Project: Cycle One' in LA October 3rd at the Pantages Theatre and in NYC November 14th at Carnegie Hall.

Alongside the new instrument, the concerts will showcase Nazeri on setar and vocals, and his legendary father Shahram Nazeri (vocals), as well as artists of the Chamber Music Society of Lincoln Center: Paul Neubauer on the viola, Ida Kavafian, viola and Fred Sherry, cello; in addition to Matt Haimovitz, cello; Tim Cobb, double bass, Hussein Zahawy, percussion and Shane Shanahan, percussion.

White is the self-titled debut album from one of the most talked about bands to emerge from the Beijing underground in recent years. Produced by Blixa Bargeld at Einstürzende Neubauten studios in Berlin, White is the starting point for a more widespread recognition of new music from China, and sets the benchmark for all others who follow. White is being released on the OpenNote label, distributed in the U.S. by Ryko.

Together, Shenggy (KORG MS-20, drums, percussion, sampler, vocals) and Shou Wang (guitar, organ, pedals, dome theremin, vocals) have conjured a sound - part electronic shimmer, part cosmic industrialism - that arrives like a nocturnal transmission, complete with advertisements and radio static, through a neon rain. The heartbeat of the band, beneath Shou Wang's delicately bowed loops and slashing atonal freak-outs, is Shenggy's KORG MS-20, generating everything from a seismic, murky techno pulse to Throbbing Gristle-esque waves of distortion, making for an album of contour and contrast, one moment gripped by suffocating paranoia, the next carefree and gloriously ebullient.

At 26, Shenggy is something of a veteran in the speed-of-light world of Beijing's underground. She spent seven years as the mainstay of combustible all-girl punkniks Hang on the Box, helping to steer them from their Oi! roots to the multi-layered urbane glamour of 2006's Shanghai. Shou Wang, three years Shenggy's junior, is the leader of Beijing power-trio Carsick Cars, rising stars in their own right after performances at All Tomorrow's Parties and support slots with Sonic Youth and Dinosaur Jr. As White, they have collaborated with the likes of FM3, Elliott Sharp, Alvin Curran and Manuel Göttsching.

Alice Cooper -Killer
The Apples in Stereo - #1 Hits Explosion
Andrew W.K. - 55 Cadillac
Susana Baca - Seis Poemas
Sam Baker -Cotton
David Bazan -Curse Your Branches
The Black Crowes -Before the Frost ...
The Black Crowes -... Until the Freeze - free with download code
Chevelle - Sci-Fi Crimes
Datarock -Red
CuCu Diamantes -CuCuland
Dr. Dre -The Chronic: Re-Lit
Drive-By Truckers - The Fine Print (A Collection of Oddities and Rarities) 2003-2008
Emerson, Lake & Palmer - The Essential Emerson, Lake & Palmer 3.0
Farewell -Run It Up the Flagpole
John Fogerty -The Blue Ridge Rangers Rides Again
Radney Foster and The Confessions- Revival
Frankel -Anonymity Is The New Fame
Robin Guthrie -Carousel
Heavy Young Heathens -Heavy Young Heathens
Whitney Houston - I Look to You
Insane Clown Posse - Bang! Pow! Boom!
Led Zeppelin - The Roots of Led Zeppelin (Various Artists)
Juliette Lewis -Terra Incognita
Richard Lloyd - The Jamie Neverts Story
The Lost Fingers - Lost in the 80s
MadLove - White With Foam
Marshall Tucker Band - The Essential Marshall Tucker Band 3.0
Motown - Motown 50 Fanthology
Ozzy Osbourne - The Essential Ozzy Osbourne 3.0
Pitbull -Rebelution
The Pretenders - The Pretenders (Gold CD)
Queen - Queen (vinyl)
Queen -News of the World (vinyl)
Queen -Flash Gordon (vinyl)
Queen -A Kind of Magic (vinyl)
Queen -Innuendo (vinyl)
Chuck Ragan - Gold Country
Reverend Horton Heat -Laughin' & Cryin' With Reverend Horton Heat
Les Sabler -Live
Brandi Shearer - Love Don't Make You Juliet
Rod Stewart - The Definitive Collection 1969-1978
Trey Songz -Ready
They Might Be Giants - Here Comes Science
Derek Webb - Stockholm Syndrome
The Wiggles -Hot Potatoes! The Best of The Wiggles
Yonder Mountain String Band - The Show
Chris Young -The Man I Want to Be
***This Week's Music DVDs:
Canned Heat -On The Road ... Again: Live
Mariah Carey - Tennessee
Van Cliburn - Van Cliburn In Moscow Vol. 5 (In Recital)
Donovan -Donovan: An Intimate Performance
Christopher Guest, Michael McKean & Harry Shearer - Unwigged & Unplugged Live Concert DVD: An Evening with Christopher Guest, Michael McKean & Harry Shearer
Vanilla Fudge - Live 2004
Edgar Winter - Reach for It: Royal Albert Hall 2004
Popular in the Community