In other words, lease sales and royalties from drilling in the refuge, a pristine landscape considered one of Alaska's crown jewels, would, at best, recoup roughly 0.075 percent of the debt expected to be generated by the tax bill.
It's a point that's left many Democrats and environmentalists fuming.
"Opening the Arctic to drilling as part of this tax plan is simply shameful," David Yarnold, president and CEO of the National Audubon Society, said in a statement Saturday. "The Arctic Refuge isn't a bank — drilling there won't pay for the tax cuts the Senate just passed."
The legislation, introduced last month by Sen. Lisa Murkowski (R-Alaska), would require Interior Secretary Ryan Zinke to approve at least two lease sales for drilling — each consisting of no fewer than 400,000 acres — in the refuge's 1.5 million-acre coastal plain, also known as the 1002 Area.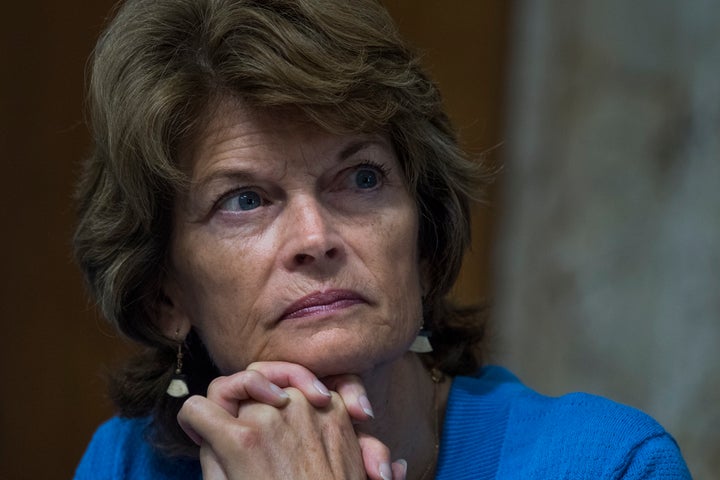 The bill allows for 2,000 acres of the coastal plain to be developed with wells and support facilities.
Described by some as "America's Serengeti," the refuge covers more than 19 million acres in northeastern Alaska and is home to polar bears, caribou, moose and hundreds of species of migratory birds.
After decades of unsuccessful attempts to open up this area to energy development, Republicans appear on the verge of victory. But the process by which they got here has been fraught with controversy.
Murkowski introduced the bill under special budget "reconciliation" rules, allowing it to avoid a filibuster and be passed by a simple 51-vote majority. Sen. Maria Cantwell (D-Wash.) introduced an amendment late Friday to remove the arctic drilling provision from the tax bill, but it was ultimately voted down by Republicans.
The Senate passed its wildly unpopular tax bill early Saturday morning by a 51-49 vote. Murkowski called it a "critical milestone" in Alaska's effort to secure its economic future.
"Opening the 1002 Area and tax reform both stand on their own, but combining them into the same bill, and then successfully passing that bill, makes this a great day to be an Alaskan," she said in a statement.
Murkowski and other Alaska officials have pushed back on accusations that they are putting short-term economic gain over environmental protection. And they say it's time for Congress to fulfill a promise it made to Alaska back in 1980 with its passage of the Alaska National Interest Lands Conservation Act, which set aside the coastal plain for potential future oil and gas development.
Putting aside legitimate environmental concerns, the economic incentive to open the refuge is not clear-cut, with revenue estimates widely disputed.
But Bloomberg reported in October that previous lease sales in the Arctic "suggest the U.S. is likely to collect less than a fifth of that billion-dollar goal over the next decade — about $145.5 million — from auctioning off territory in the sprawling northeast Alaska refuge."
An analysis by the left-leaning Center for American Progress found that by drilling in the refuge, the U.S. government would likely only collect $37.5 million over 10 years. David Murphy, an assistant professor at St. Lawrence University, concluded in a recent report that "drilling there would have little appreciable effect on increasing U.S. energy security," and that "current presidential and congressional budget projections are unrealistic, and thus that it would be fiscally irresponsible to pursue this path on a budget justification."
At a committee hearing last month to consider Murkowski's proposal, Sen. Bernie Sanders (I-Vt.) noted the absurdity of pushing for $1 billion in additional fossil fuel development amid the devastating effects of human-caused climate change.
"You're talking about raising a billion dollars here," Sanders told Murkowski. "I'm talking about the United States government spending hundreds of billions of dollars repairing damage, which, to a significant degree, not totally, had to do with climate change. And the scientists tell us the worst is yet to come."
With the House having already passed its tax bill, the two chambers are now expected to schedule a conference committee to hash out final details before the legislation can become law. And environmental groups are calling on House lawmakers to oppose the Arctic drilling provision.
Jamie Rappaport Clark, president and CEO of Defenders of Wildlife, said in a statement that "all eyes are on the House now to save the Arctic National Wildlife Refuge."
"Sen. Murkowski's big sellout to the oil industry must be stopped," she said. "An international treasure and America's conservation legacy are at stake."