In a late November letter to congressional party leaders, GOP Reps. Dave Reichert (Wash.), Brian Fitzpatrick (Pa.), Ryan Costello (Pa.), Patrick Meehan (Pa.), Mark Sanford (S.C.) and Carlos Curbelo (Fla.) ― and six of their colleagues ― said the refuge, also known as ANWR, "stands as a symbol of our nation's strong and enduring natural legacy."
"Any development footprint in the refuge stands to disrupt this fragile, critically important landscape," the group wrote to House Speaker Paul Ryan (R-Wis.) and Senate Majority Leader Mitch McConnell (R-Ky.).
But on Tuesday, Reichert, Fitzpatrick, Costello, Meehan, Sanford and Curbelo all voted in favor of the final tax proposal. The bill includes a provision, introduced by Sen. Lisa Murkowski (R-Alaska), that would require Interior Secretary Ryan Zinke to approve at least two lease sales for drilling — each covering no less than 400,000 acres — in the refuge's coastal plain area. This 1.5 million acre region in northeast Alaska, also know as the 1002 Area, is home to polar bears, moose and caribou, and it has been the subject of a decades-long battle between energy companies and conservationists.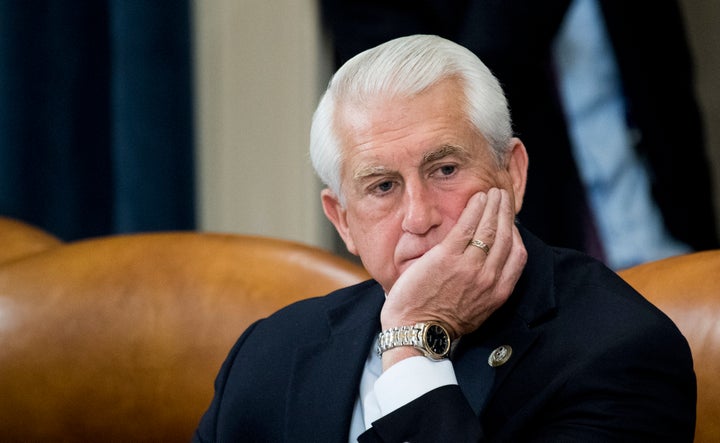 The other six signers of the letter — Reps. Frank LoBiondo (N.J.), Chris Smith (N.J.), Dan Donovan (N.Y.), Elise Stefanik (N.Y.), John Faso (N.Y.) and Leonard Lance (N.J.) — were among the 12 House Republicans who voted against the final tax bill.
In a statement last week, Sen. Maria Cantwell (D-Wash.) had dismissed Republican opposition to opening the Arctic National Wildlife Refuge to energy development as "half-hearted" at best.
"It is now clear that the letter from twelve House Republicans opposing drilling in the Arctic National Wildlife Refuge was pure posturing," she wrote. "If these Republicans want to stop their party from turning the refuge into an oilfield, they should vote no. Lip service won't protect the Arctic."
The letter did not specifically mention Murkowski's measure. However, in an accompanying statement, Costello had urged Congress not to include changes to the refuge in the tax plan. Ultimately, that didn't stop him and the others from voting in support of that massive legislation.
The Congressional Budget Office estimates the ANWR provision would generate slightly more than $1 billion in federal revenue over the next decade — a figure that has been widely disputed. Within the drilling leases, the measure allows for 2,000 acres of the coastal plain to be developed above ground with wells and support facilities.
The Senate is expected to vote on the final tax bill later on Tuesday.