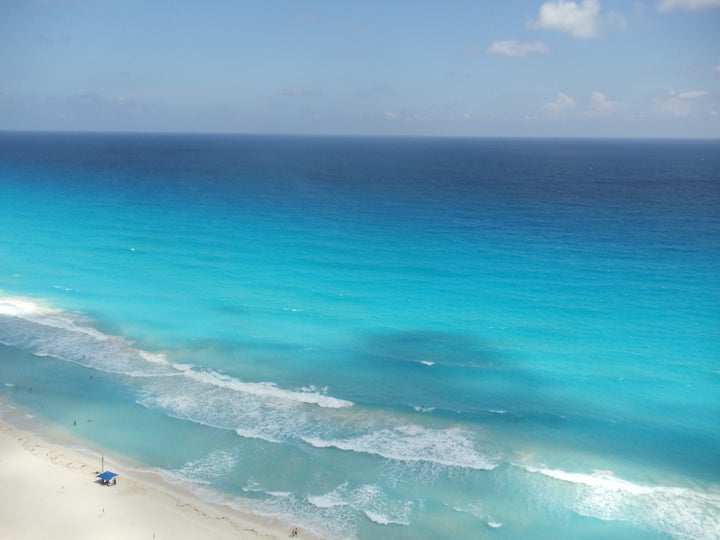 Planning a vacation is supposed to be exciting. The thought of leaving reality behind and anticipating all the new experiences waiting around the bend is often the best part of any trip. It's like the thrill of a perfectly wrapped birthday gift just begging to be opened.
News reports of recent harm coming to American tourists at all inclusive resorts in Mexico will certainly give any traveler cause for pause, reflection and concern. As soon as this story aired on National television news this week I began receiving emails and phone calls asking for my opinion on the matter.
We are each made up of a collection of our own personal experiences. Here are some of my thoughts sent via email to one of my clients:
Thank you for sharing your vacation concerns with me about recent safety of tourists in Mexico.
Please allow me to share some of my thoughts with you...
When my son was 17, he was held at gunpoint in a Wendy's during a robbery while we visited "the happiest place on earth." Thank God he survived and was safe. It was of the most terrifying experiences in my life!
Have you ever heard of anything bad happening to visitors at Disney World?
Does Mexico "cover up" all the tourist horror reports?
Some would argue it's all about greed and protecting big profits. Others would counter these stories impact the jobs of thousands of hard working people in either destination.
YES, bad things do happen to good, innocent, unsuspecting people when they are away having fun on vacation.
Good people also get killed during home invasions, drive by shootings or just driving their car to work.
The reality is heartbreaks happen – regardless of location.
No matter how or where it happens, loss is devastating for those left to suffer through the pain. My condolences are given to any and all who suffer such an incredible loss.
How we choose to live our lives is a choice.
As the saying goes, "Actions speak louder than words".
When it comes specifically to family vacations, the actions of parents have huge hereditary ripple effects.
Children learn from the example set by their parents.
Do our actions show our children fear or do we allow travel to create curious, world citizens?
I had a similar incident happen to me personally, after drinking alcohol at an all inclusive resort in Punta Cana, Dominican Republic several years ago.
At the time my daughter worked as a representative for that all inclusive resort chain. I was with her, along with about 15 other travel agents. Agents often schedule resort inspection this during late August when the resorts enter their slow season. This is how we gain first-hand knowledge and experiences to share with our clients.
I made it a point to drink plenty of water that day. I am a former registered nurse…I know better. We toured a dozen or so big resorts in 100 degree temps. I was hot, a bit tired, but I felt perfectly fine.
We arrived back at the hotel around 5:00 pm. Many of us decided to take a dip in the pool before our dinner event. My daughter was busy chatting with others. I swam up to the bar and ordered us two pina coladas. There was fellow agent with me who ordered the same exact drinks for herself and her husband. We both watched and witnessed the bartender pour the same, EXACT rum into the blender for all four of our drinks. I swam back over to my daughter and sat down on the pool steps next to her. She had already polished off her drink by the time I was halfway done sipping mine.
The next thing I remember is waking up in my bed the next morning. My daughter told me that half way through my ONE drink she saw my eyes close and I slumped into the water unconscious. She and the staff had to physically lift me out of the pool and carried me back upstairs to our room. The resort doctor was called immediately. He told her many guests often have very bad reactions to the combination of heat and alcohol. My vital signs were good despite being unconscious. My daughter opted to observe me herself and not have me taken to a hospital. Other than a really bad headache and a frightened daughter, everything worked out fine. The other two travel agents and my daughter who also consumed drinks made in same exact blender full of pina coladas had absolutely no ill effects.
So when I read the claims in this article I do understand how some of these incidents could easily have happened. I am heartbroken for these grieving parents. I cannot begin to imagine their pain.
I can say with certainly tainted alcohol was not the reason for my unconscious episode at the pool bar.
Of course, there are nefarious people found at resorts, on cruise ships, in airports and every destination paradise on this planet. Sadly we can never take a trip from evil.
They are the same criminals we also find in our very own back yards.
Are their bad cops in Mexico? You Bet!….Are there bad cops in the US? Absolutely!
Thank God there are many more good cops and first responders watching out for our safety found everywhere.
I respect that you need to make the right decisions on behalf of your beliefs and family
Vacations bring tremendous benefits to ourselves and to children. It is my belief that these benefits outweigh the risks.
My hope is that you choose to travel and to believe in all the "good" of this world.
Thank you for allowing me to share my own experiences and perspective with you.
Sally Black – President/Founder of Vacationkids