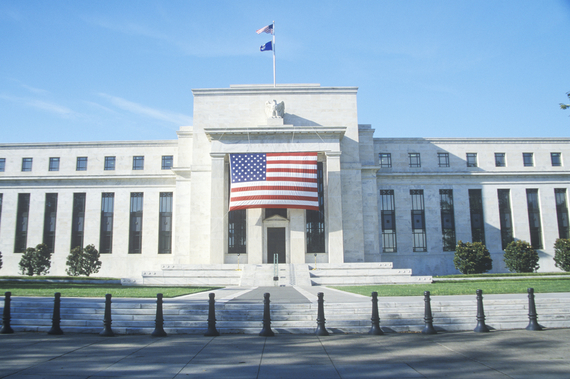 By Elyssa Kirkham, Editor
Independence Day is always observed on July 4, and many workers will get this day off from work -- some will even get July 3 off as well. If you're one of the many Americans enjoying the holiday, you might want to run errands and head to the bank on those days.
But are banks open on the Fourth of July and July 3, the Friday before the holiday? Here's a look at which banks are open or closed on both days.
Is the Fourth of July a Bank Holiday?
The Federal Reserve designates bank holidays based on the federal government's designated public holidays. This includes Independence Day. The Fourth of July is a bank holiday, so Federal Reserve banks and branches will be closed.
Are banks open on July 3?
Because July 4 falls on a Saturday this year, the usual bank hours during the week will be unaffected. Even though many agencies and offices will close early on Friday in recognition of Independence Day, July 3 is not a bank holiday and most banks will be open.
Chase, Bank of America and Other Banks Closed on July 4
So will your bank be open on Independence Day? To help you quickly find out if your bank will be closed on July 4, GOBankingRates confirmed Fourth of July hours from 21 of the biggest financial institutions, including Chase, Bank of America, Wells Fargo and U.S. Bank.
GOBankingRates found that a couple of banks will likely offer July 4 hours at certain locations, listed below. In addition to visiting these locations, bank customers can also complete a number of transactions -- including depositing check and withdrawing cash -- using banking technology:
PNC Bank might keep select branches open on the Fourth. Visit PNC Bank's website to verify holidays observed by your local branch.
U.S. Bank confirmed that some regular branches might open on Saturday, while in-store branches will generally remain open. U.S. Bank customers should check with their branches to verify Fourth of July hours.
Additionally, GOBankingRates confirmed that the following banks are closed July 4:
Bank of America is closed on July 4 in observance of Independence Day.
Bank of the West is keeping locations open July 3, but will close the next day for the Fourth of July.
BB&T recognizes July 4 as a holiday and will close branches that day.
BBVA Compass offices and locations are closed on the Fourth of July.
Capital One follows the bank holidays set by the Federal Reserve, so it will open on July 3 and close for Independence Day.
Chase Bank will close all branches on July 4 but open on July 3. Most call centers will be open on July 4 as well.
Citi will close all branches on the Fourth of July, but branches will follow normal hours on July 3.
Citizens Bank will follow regular hours on July 3, but it will be closed Saturday for Independence Day.
Fifth Third Bank will close on the Fourth of July, while keeping doors open on July 3.
Huntington Bank hours will not be affected July 3, but all locations (including Meijer and Giant Eagle branches) will be closed on the Fourth of July.
KeyBank branches will close on July 4.
M&T Bank is closed on July 4 for Independence Day.
People's United Bank will close branches on the Fourth of July.
Union Bank will be open July 3 and closed for the holiday on Saturday.
Regions Bank is observing Independence Day and will close branches on July 4.
Santander is closed on Independence Day.
SunTrust Bank locations will be closed on July 4 for the holiday.
TD Bank will close on the Fourth of July.
Wells Fargo is closing most branches on both July 3 and July 4, though there might be some exceptions. Customers can check their local branches or call their local store to verify hours.
Calling all HuffPost superfans!
Sign up for membership to become a founding member and help shape HuffPost's next chapter