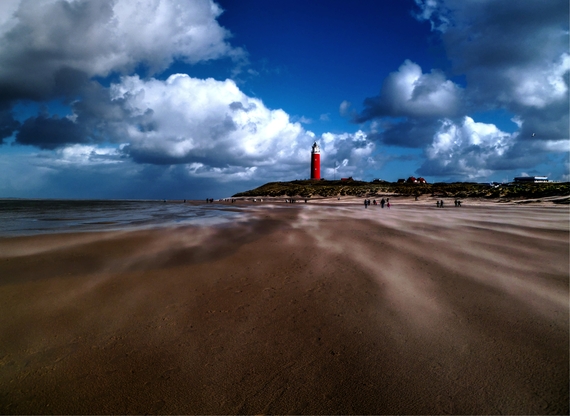 Beacon technology, currently used in some parks, museums, retail stores and restaurants, has failed to gain any meaningful traction in the last few years. It's a familiar feeling to me because it is reminiscent of a time in 2010 when marketers and advertisers rushed to implement a QR code strategy for their business. Similar to QR codes, beacons seem interesting, but most consumers I speak with still do not know how to interact with either of them. For a person to make use of the beacons or QR codes, the technology needs to communicate with a mobile device or more specifically a mobile application -- and this alone makes me skeptical. I'll elaborate more on this.
First, I'll start with some basic education on what beacons are and why we should even care about this technology. A beacon is a small piece of hardware about the size of a quarter that uses Bluetooth Low Energy (BLE) technology to transmit messages (or advertisement) to a device, like your smartphone or tablet. Your phone has Bluetooth technology already built into it and can pick up a beacon signal. The reason beacons are interesting, particularly for indoor use, is sometimes WiFi or data signals are not reliable indoors. Through a Bluetooth connection, the beacon can communicate with the device or devices within range without needing access to the internet. So if you are in a dungeon or the mall, beacons can be pretty helpful in transmitting custom messages or advertisements directly to a person's mobile device.
Retailers are foaming at the mouth with this solution because the beacons function as a proximity notification service allowing retailers to communicate directly with their customers. For example, Banana Republic can push advertisements in real-time to customers who have downloaded the Banana Republic mobile app. Notice, there is only one little problem: it assumes a customer has the retailer's app downloaded on their phone. For retailers, one of the biggest challenges they face is designing the omnichannel experience. Simply put, tracing a buyer online, offline and then online again such as a user researching an item, viewing it in the store and then later purchasing it online -- has to be as seamless as possible. Advertising agencies are experimenting with ways in which brands can incorporate beacons into their offering as a way of bridging the online-offline shopping experience.
As an app developer, there are several protocols one can use to create an experience around beacons. Apple's platform, which was introduced in 2013, is called the iBeacon and only works on with Apple devices and desktops. There is also Google's Eddystone, which is an open source and cross-platform Bluetooth LE beacon standard that works on Android and has library support for iOS. While iBeacon broadcasts the UUID, Google's Eddystone takes it a step farther by broadcasting a URL. Essentially, they can kill the QR code which currently requires that a user scan it to preview the message or advertisement.
While the two mammoths, Google and Apple, battle it out, startups like Estimote are building beacons that are compatible with both iBeacon and Google's Eddystone protocols making it easier to register users across different protocols. I have a theory that beacons are not set up for success -- and here is why. Friction, friction, friction!
Over ninety-six percent of new smartphones sold worldwide are either iPhone or Android devices - with iOS getting 20 percent of total market share and Android getting 80 percent of total market share. If a brand were to implement beacon technology, it would have to be compatible with both Android and iOS to cover most devices.
Everyone knows there is friction around downloading mobile apps. Here is an alarming stat: the entire app ecosystem is being driven by one-third of smartphone owners, with seven percent of owners downloading nearly half of all the apps.
Those who download apps spend 85 percent of the time on smartphones in apps, but only five apps see heavy use, Facebook accounting for 13 percent of the total time.
Users have to opt-in to Beacon technology in two ways: they have to download an app, and they have to allow for their location to be shared through the relevant app. Only 35 percent of adult mobile users share their location.
Approximately 60 percent of users opt-out of push notifications. Good news, according to the study, users only want to receive push notifications that are relevant, time-sensitive, and valuable.
In other words, consumers have this attitude of "Don't bother me unless you have something personal, useful and relevant to say." So I started to think "what is the one app that most people I know have on their phones?" Facebook.
Facebook has 1.3 billion mobile monthly users and 844 million mobile active daily users. Nearly half of all Facebook users access the app from their mobile device. If downloading a new app is a point of friction, then let's build beacon solutions around apps we know people have such as email, calendar apps or social networking apps like Facebook, Twitter, LinkedIn, or Pinterest.
Where do I see the opportunity for beacons? Facebook has already quietly launched its own beacon and sending to local businesses for free. Companies such as Facebook, Pinterest and Twitter should leverage their own custom beacons to boost advertising dollars. For the brick-and-mortar store looking to leverage beacons, it will be an uphill battle so the next best thing a store can do is use solutions like Facebook beacons in the meantime as it solves the app and beacon communication problem.
Calling all HuffPost superfans!
Sign up for membership to become a founding member and help shape HuffPost's next chapter