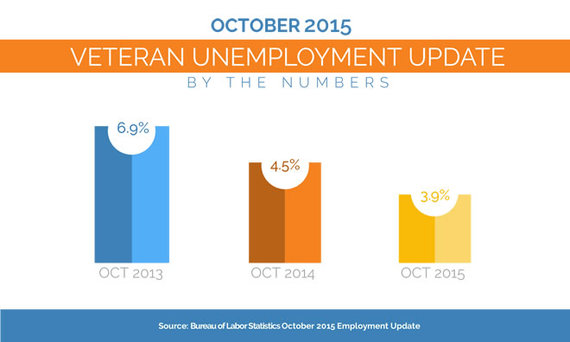 Homelessness, suicide and unemployment, along with physical and mental health problems and drug and alcohol abuse issues, have continued to plague our veterans from recent wars.
But there are some encouraging trends.
Accusations that Veterans Administration (V.A.) health care facilities veterans were "underserving" or delaying care to its patients resulting in "the death of veterans, some of whom were put on 'secret lists' meant to falsify the documented patient wait times at V.A. facilities," led to intense Congressional, administration and public scrutiny. Today, health care for our veterans is slowly improving.
Veterans homelessness has been a particularly embarrassing problem for our society.
While the administration's pledge to end veterans' homelessness by the end of 2015 will not be met, our country has seen significant reductions in veterans homelessness in the last five years. According to the administration the overall veteran homelessness "has decreased by 36 percent since 2010, and unsheltered homelessness has decreased by nearly 50 percent, resulting in tens of thousands fewer Veterans on the streets and without a place to stay."
The annual "point-in-time count," conducted in January 2015, "shows there are about 48,000 homeless veterans across the country, down from the 50,000 in the January 2014 count, but a smaller drop than the 5,000 veterans taken off the streets in each of the previous three years...Officials estimate the number was just under 75,000 in 2010, when the White House announced its national campaign to solve the problem," according to the Military Times.
It should be noted, however, that -- among these 48,000 homeless veterans -- female and minority veterans are more at risk of having no shelter on any given night and that, while 48,000 homeless veterans is "an improvement" over past years, we still have a very long way to go. Homelessness among our female veterans in particular has been a "Double Betrayal of Trust."
Of all the "statistics" published about our veterans, the suicide statistics are probably the most disturbing.
The figure of 22 veterans succumbing to suicide every day has been widely publicized and quoted, including by this author.
The statistic comes from the V.A. 2012 Suicide Data Report, in which researchers themselves cautioned against the use of the 22-deaths figure: "It is recommended that the estimated number of veterans be interpreted with caution due to the use of data from a sample of states and existing evidence of uncertainty in veteran identifiers on U.S. death certificates."
A more reliable range is one of 18 to 22 veteran suicides a day, say researchers.
But whether 18, or 22 or even fewer veteran suicides a day, it is an unacceptable statistic especially considering that a new analysis published in the February issue of the Annals of Epidemiology which tracked veterans who served on active duty between 2001 and 2007 after they left the military during that period, finds the annual suicide rate among those veterans to be "roughly 50% higher than the rate among other civilians with similar demographic characteristics."
It is hoped that the Clay Hunt Suicide Prevention for American Veterans Act (named after Clay Hunt, a decorated Marine Corps veteran who, upon his return from combat in Iraq and Afghanistan, struggled with post-traumatic stress and killed himself in 2011) which Obama signed into law in February, will significantly reduce these figures by improving access to quality mental health care.
Sen. Joe Donnelly, D-Ind., has introduced additional bipartisan bills expanding on the Suicide Prevention Act. "The bills would track data on programs, require the Department of Defense and the VA to provide training on suicide risk recognition and how to intervene, and recruit physician assistants, among other provisions," according to USNews.com.
Finally, a problem which has affected our veterans especially hard has been unemployment.
At the same time when tens of thousands of military were returning from wars and leaving the service, our nation spun into a severe economic recession and these veterans faced the specter of unemployment along with their civilian peers but at an even more alarming rate.
Witness how the monthly jobless rates for Iraq and Afghanistan veterans climbed as high as 15% in 2010 and 2011, according Bureau of Labor Statistics (BLS) data. USA TODAY comments, "For those between the ages of 18 and 24, it was even higher. Federal jobs data show periods when as many as one in three veterans in the younger age group was without work. That rate was more than double compared to civilians of the same age."
Along with younger veterans, female and African-American post-9/11 veterans were again especially hard-hit.
But today there is good news.
Unemployment among all veterans reached a seven-year low last month, and the jobless rate among Iraq and Afghanistan-era veterans set a new record low in October, according to data from the Bureau of Labor Statistics released Friday.

The announcement continues a run of positive news for both groups in recent years, a stark change from the double-digit unemployment rates for some veterans groups in the early part of the decade.

According to BLS researchers, the overall veterans unemployment rate fell to 3.9 percent in October, down from 4.3 percent in September and from 6.9 percent just two years ago.

The mark is the lowest for veterans seeking work since April 2008, and continues an almost five-year-long streak of the veterans unemployment outpacing the national rate.

The jobless rate among younger veterans has generally stayed above those national numbers, but October marked the third consecutive month that group also saw better employment statistics than the general population.

BLS estimates that 4.6 percent of Iraq and Afghanistan-era veterans seeking work in October could not find employment, the lowest mark since the agency began tracking that population in 2008. The previous low was set in August.

"The DOD (Department of Defense) has gotten a lot smarter about preparing servicemembers for transition," said Terry Gerton, deputy assistant secretary for policy for veterans employment and training at the Labor Department.

"Partnerships across the government have been more powerful and persistent (in helping veterans find work), and then you just have a tremendous commitment on the part of the civilian sector to come through with jobs for veterans, to hire and to train them and to really understand that veterans make great employees."

The annual cost of unemployment compensation for the military branches has also declined sharply in recent years, from its peak of $944 million paid out to unemployed former servicemembers in 2011, according to the Labor Department. That figure dropped to $565 million last year, the lowest since 2008.
Defense Department officials also tout October's veteran unemployment rate. Susan S. Kelly, who leads DoD's Transition to Veterans Program Office, adds that the veteran unemployment has been lower than the rate of nonveteran unemployment for 23 consecutive weeks. "In October, the veteran unemployment rate stood at just 3.9 percent, while nonveteran unemployment was 5.4 percent," DOD says.
Kelly attributes the drop in veterans unemployment to several factors including the economic upturn across the country, "as well as the many layers of effort in the public and private sectors to hire veterans."

In addition, Kelly says, employers are seeking the professional "essential skills" ingrained in every veteran.
Wal-Mart says it met its goal of hiring 100,000 military veterans and has upped its commitment to 250,000.

A coalition of more than 200 other companies has scrapped its original objective of hiring 100,000 vets and vowed this month to make a million hires.

And a separate campaign by the U.S. Chamber of Commerce Foundation, called Hire 500,000 Heroes, has surpassed that target and collected promises from more than 2,000 businesses to hire at least 200,000 more veterans or their spouses.

Yes, corporate America loves veterans. There's just one problem: Most of them already have jobs
After a decade of wars that have taken a horrific toll on our veterans, followed by an economic crisis and a series of political, bureaucratic and institutional missteps and scandals, that is a nice problem to have and perhaps better days are indeed ahead for our veterans.
Lead image: Bureau of Labor Statistics graphic showing the unemployment rate among veterans has declined steadily since October 2013.

REAL LIFE. REAL NEWS. REAL VOICES.
Help us tell more of the stories that matter from voices that too often remain unheard.