In a nation where rising numbers of people are dropping out of organized religion, one dynamic religious movement continues to display remarkable strength.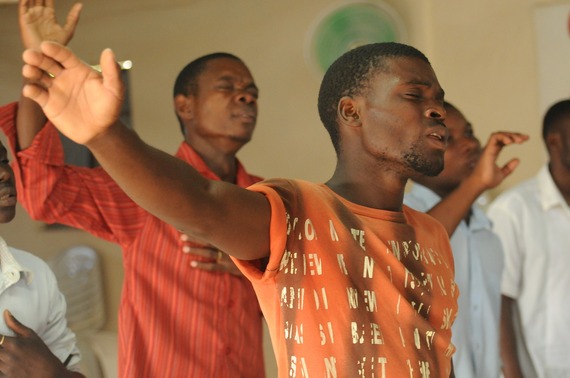 Several studies and surveys reveal black Americans retain remarkably strong levels of religious beliefs and practices. And that spiritual core is having an impact on community life in areas from health to economic empowerment.
Just how much of a difference was illustrated in a study measuring racial differences on moral behaviors.
Researchers found that blacks scored higher than whites on seven of nine virtues. The results indicated that, compared to whites, blacks were more humble, more grateful to God, felt more compassion for strangers and were likelier to provide emotional support and tangible help to people they do not know.
The only virtues in which race differences were not observed involved compassion and emotional support shown to family members and friends. The study analyzed data from a 2013 national survey of 1,535 adults ages 50 or older.
The black church is not without its concerns. Many black churches are struggling to attract younger generations. Issues such as the role of women and the rise of suburban megachurches siphoning members from smaller inner-city congregations also demand new responses in a new age.
Yet while many predominantly white mainstream churches suffer severe membership losses, black Americans appear to be keeping the faith.
Compare the religious lives of black and white Americans:
That high degree of personal faith matters in maintaining vital religious communities.
A major reason: Individuals who are not involved in religion are less likely than others to engage in activities such as reading religious texts, prayer and looking to God for strength, the study finding suggested.
A strong faith also leads to other positive outcomes, research indicates.
For example, the study on moral behavior revealed that "blacks are likely to have higher virtue scores than whites because they are more committed to their faith than whites."
In a separate study, researchers found that blacks who were more frequent churchgoers and religious volunteers were more likely to have greater self-confidence and less likely to feel overwhelmed by personal challenges.
The findings can encourage health care providers to work together with faith communities to take advantage of "the inoculative potential of black churches," sociologist Gary Oates of Bowling Green State University reported.
Another area where research suggests black churches are taking a leading role is in economic empowerment.
Forty-two percent of black Protestants said their place of worship encouraged them to start a business. That percentage is nearly three times as high as the 15 percent of evangelical and mainline Protestants who reported hearing similar encouragement, according to the 2010 Baylor Religion Survey.
In one sense, the research findings should not be too surprising. Study after study finds a relation between vibrant religious communities and places where individuals have a strong faith and feel their spiritual needs are being met.
What is more surprising is that so many predominantly white churches have not made spiritual growth a priority.
In particular, it seems a missed opportunity that the spiritual gifts of black Americans and the black church are often hidden or ignored. Or buried under stereotypes that focus disproportionately on political activism or emotional worship.
In the latest issue of the journal Sociology of Religion, sociologist Sandra Barnes of Vanderbilt University advocates for greater, more nuanced research on the evolving role of religion in the lives of African Americans and the relevance of the black church in contemporary America.
It also has a lot to offer the larger religious landscape -- and the nation -- if we choose to pay attention.
Image by ValeriaRodrigues Public Domain
Related
Popular in the Community