Movie magic is undeniable and production used to be limited to giant studios with massive budgets. In the
of Hardwired 2.0 I explore how technology is helping to make the creation and distribution of your own movie easier and more affordable.


Remote controlled camera drones are becoming widely accessible to consumers. I checked them out with help from the Drone Dudes and learned why they are quickly becoming the equipment of choice for aerial photography. Previously, the only option was filming from a helicopter, which is loud and expensive.
Andrew Petersen, a Pilot from Drone Dudes, took me through some of the drones. Their main drone is the Red Carbon Fiber Dragon, which uses a gimbal called a mōvi to stabilize the camera while in flight. Make sure to check out the video above and the slideshow below to see these drones in action!
If you're interested in more consumer models the Phantom 2 Vision+ (about $1299) has great stabilization as well as a GPS and you can monitor everything you're shooting right on an iPhone. And if you're really looking for an intro model make sure to check out my attempt to fly the Parrot ARDrone2.0 (about $299) in this bonus video. It's also a quadcopter and can be flown using the App on your smart phone.
I had so much fun hanging out with the Drone Dudes and I can't wait to see what their next projects! How would you use a camera drone?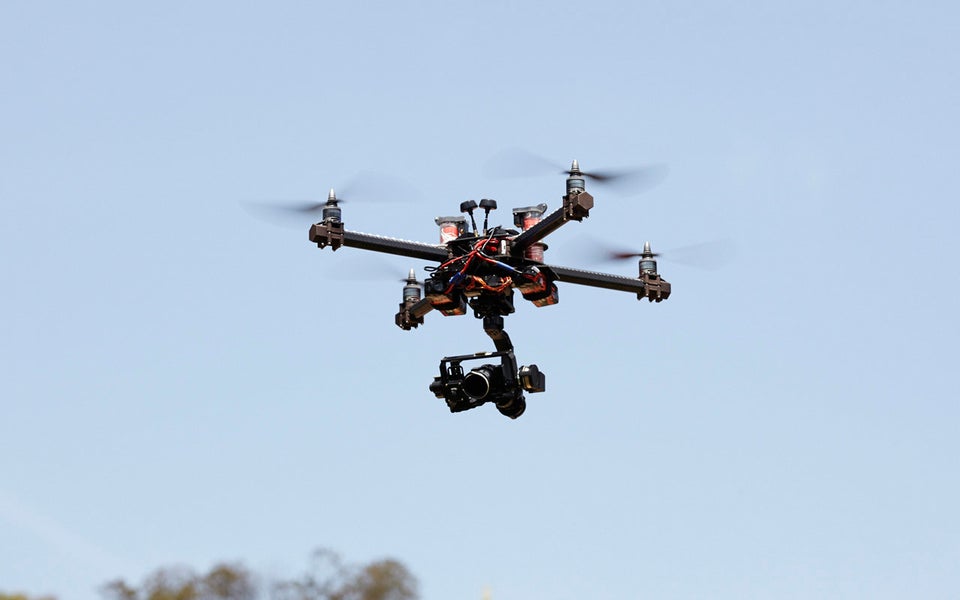 Movie Tech - Hardwired Ep10 with iJustine
Related
Popular in the Community