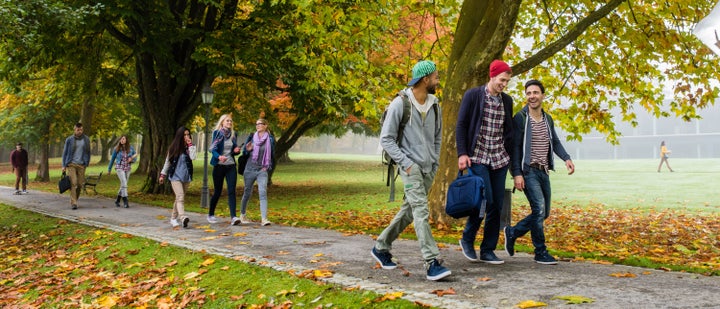 Students don't just need good grades and a high SAT or ACT score to attend college these days: They also need health insurance. And if that health insurance isn't available through a parent, spouse or a state health exchange ― or if the policy a student has doesn't meet the university's standards ― colleges offer their own policy, some at a hefty price and with considerable coverage limits.
While by law, students certainly need to be adequately covered, some of the policies around these campus plans raise the question of whether universities are stepping up and filling a need or just see students as profit centers to market products to.
Colleges and universities generally purchase these plans from a health insurance company and sell them to their student bodies. The plans must cover all of the essential health benefits established by the Affordable Care Act ― which include emergency services, hospitalization, mental health and substance use disorder services, prescription drugs, labs, preventive and wellness services, chronic disease management and contraceptives "without cost-sharing" (read: for free).
Medical care is expensive, and an unexpected medical event could put a college student deep in debt before they even enter the workforce. Medical debt is the leading cause of bankruptcies.
So for many, these college-offered plans are life-savers. But the quirks of student health insurance plans require deeper examination, especially as lawmakers contemplate changes to the Affordable Care Act.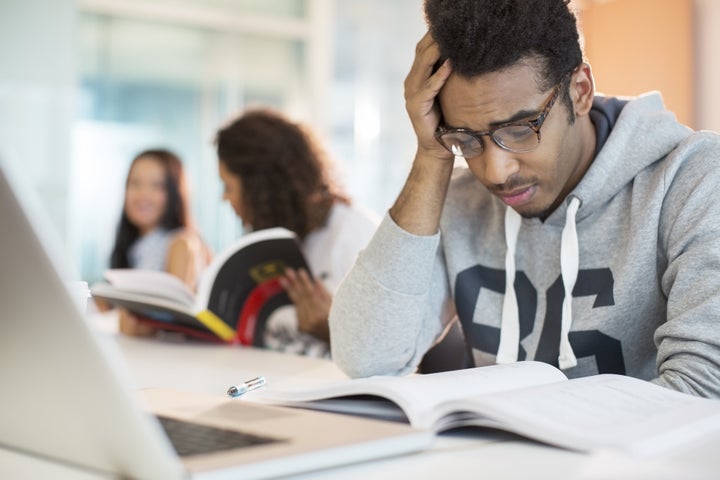 Here are some things you need to know:
College health plans are often already on the tuition bill.
College health insurance plans often come as a complete and totally unwelcome surprise foisted on students or their tuition-paying parents. Many campuses automatically enroll every student in the school's plan and just tack the premium onto the tuition bill. It's a default assumption that every student wants to buy this product. That's a big assumption.
If a student doesn't need or want the plan, they must show proof that they have coverage equal to what the school is offering and then apply for a waiver from the school's plan. If they don't apply for a waiver by the deadline, they just bought themselves a second ― and likely unnecessary ― policy.
And that waiver must be granted every year, not just for the first year of enrollment.
This so-called hard waiver process is "a ubiquitous best practice" for schools offering a student health insurance plan, wrote Stanford University's media relations director, E.J. Miranda, in an email to HuffPost.
But just because everybody does it, does that make it right? "The hard-waiver process helps to maintain the integrity of the plan and, importantly, forces students and their families to make a thoughtful decision about health insurance, which is critical inasmuch as the family's health insurance plan often provides little or no benefit in the city or region where the student is attending school," Miranda said. He added that about 50 percent of Stanford students opt out of the school's plan.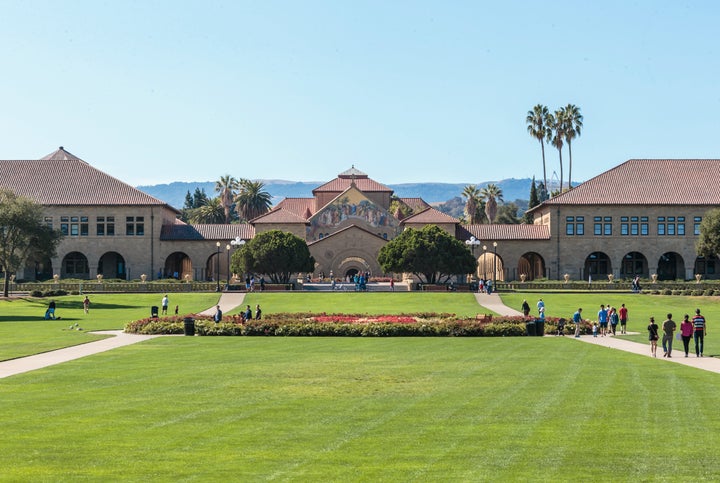 Premiums vary from campus to campus and can inflate the cost of going to college significantly.
Stanford University's Cardinal Care program charges a premium of $4,968 for the 2017-18 academic year for on-campus medical and dental care through a Health Net of California EPO, which is a lot like an HMO inasmuch as enrollees can only see doctors within the EPO if they want to receive maximum coverage benefits.
The Cardinal Care program says that it covers you wherever you go, and it does. But just not at the same cost. So you can see a doctor in your hometown when you get sick over winter break, but expect to be responsible for more of the cost.
The University of California system also requires all students to have medical insurance. It also automatically enrolls students and adds the premiums directly to tuition bills. And once again, to opt out requires a waiver. But the university system's Student Health Insurance Plan (SHIP) policy costs $2,177, compared to Stanford's $4,968. Those covered can receive treatment at any of the system's campuses.
There is often only one plan to choose from.
Students are a captive audience, and it's the rare campus that offers more than one student health insurance plan. Basically, you can pay for it (or convince the school that you have comparable coverage), or you can pack up your textbooks and go to school somewhere else.
When students are applying and deciding where to go to college, few factor in what it will cost to have the health coverage the school wants them to have. And yet, it's a big-ticket item that raises the cost of going to college by thousands of dollars.
Even if you have a great family plan at home, it may not be enough.
"Our family's employer-provided health plan was excellent, but the university — which was promoting its student health insurance plan — warned us that the health center on campus did not participate in any insurance networks other than the university's own plan," wrote health writer Roni Caryn Rabin in The New York Times, describing the unnamed university her daughter was attending. Rabin said her child got a waiver anyway.
The rules for getting a waiver vary by school.
Some schools set minimal coverage standards, while others operate health centers on campus that won't take any other insurance.
The Claremont Colleges in Southern California require all students to carry health insurance, and automatically enrolls them in an Aetna Student Health Insurance Plan (SHIP) that costs $2,095 for the 2017-18 school year. Almost 60 percent opt out through waivers, which doesn't stop the school from automatically enrolling them again each year and requiring that they repeat the opting-out process.
To be fair, health insurance coverage changes each year.
At Vanderbilt University, where student health premiums this year were $1,949, waivers are only granted when a student's existing plan has no caps on maximum benefits per illness, per injury, per coverage period or per lifetime. The existing plan also needs to have nothing higher than a $250 annual in-network deductible, plus in-network providers in Nashville, Tennessee, where the school is located.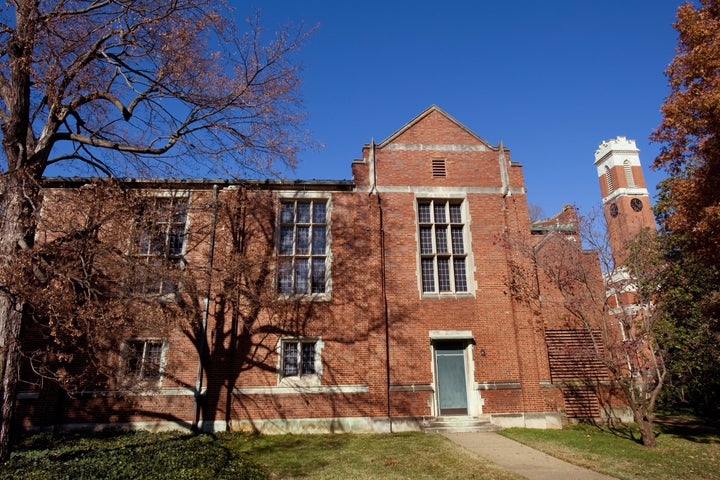 Students may take out additional loans to pay for a school's health plan.
The premiums for college health plans are packaged with all the other higher education expenses, such as tuition and room and board. That means student loans ― or scholarships ― can be used to pay for it.
This is a double-edged sword. It's great to have a way to pay for health insurance, but do you really want to incur even more student debt? Students are basically borrowing thousands of dollars a year for something unrelated to their education or pursuit of a degree.
Low-income students are hit especially hard. Medicaid from a different state won't qualify them for a waiver. Some colleges will pay for their health insurance, but most do not.
If the ACA changes, students may be left in the lurch.
There are two provisions in the Affordable Care Act that, if changed, could directly affect students and their health insurance. The first one is that dependents can be covered on a family plan until age 26; however, it's one of the few components of the health care law that has strong bipartisan support, so we're not too worried about it.
That brings us to the second provision: the employer mandate. While the Affordable Care Act requires large companies (with 50 employees or more) to provide access to health insurance or face a fine, every one of the GOP plans to tinker with the law drops that mandate. This means large employers will no longer have to provide access to health care as an employee benefit.
Employers are experimenting with various options, including coverage for employees only (rather than for their families), or giving workers a fixed amount of money to spend on finding a plan in the open marketplace. But if Mom or Dad lose their health coverage from work, what will happen to Junior?
Related
Before You Go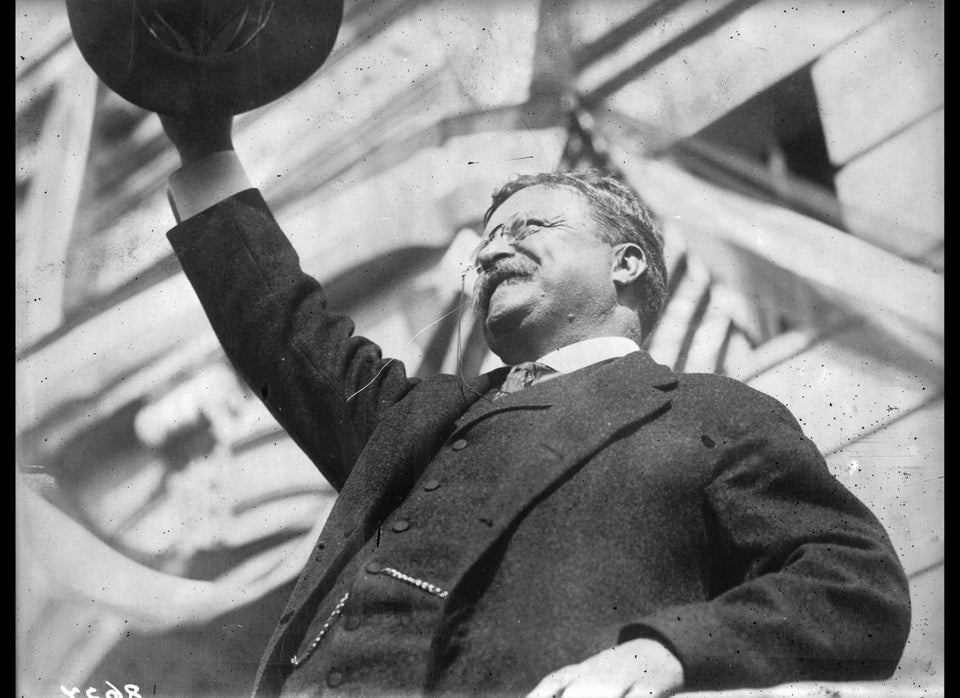 Health Care Reform Efforts In U.S. History