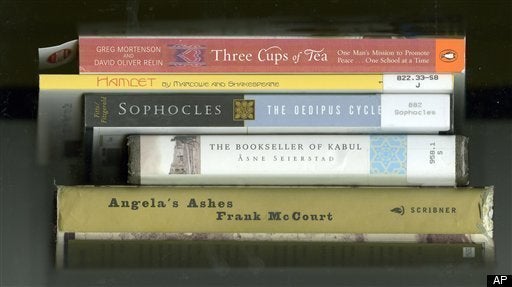 According to a new study by the National Association of Scholars -- which describes itself as a group that works to "foster intellectual freedom and to sustain the tradition of reasoned scholarship" in America's colleges -- university required summer reading lists are chock-full of titles with "liberal sensibilities."
The study, titled "Beach Books" (.pdf), looked at 290 colleges and found that the most popular reading topics include immigration and racism, environmental issues, the Islamic world and genocide. Out of all the colleges, a mere 6 suggested their students read classic books.
The report cites several issues with the selections. "We found the preponderance of reading assignments promotes liberal social causes and liberal sensibilities. Of the 180 books, 126 (70 percent) either explicitly promote a liberal political agenda or advance a liberal interpretation of events. By contrast, the study identifies only three books (less than 2 percent) that promote a conservative sensibility and none that promote conservative political causes."

Moving beyond ideology, the report says that "the books selected for common reading are generally pitched at an intellectual level well below what should be expected of college freshmen. Common reading programs are, in their inception, an attempt to make up for some of the misshapenness of American secondary education -- especially its lack of consistent focus from school to school on books that define our cultural heritage and its failure to insist on high standards."
NAS President Peter Wood said that although the association approves of the idea of college reading lists, it thinks schools should extract themselves from "the rut of promoting trendy causes."
Allegheny College associate political science professor Shannan Mattice said that NAS missed the point of the programs' purpose. "We're asking students to read outside of class," she told Inside Higher Ed. "If we were giving a book that requires a professor to guide students' thought, we would do it in class. It's not like we aren't teaching classic texts in our classes."
For Inside Higher Ed's full write-up, see here.
What do you think? Should college reading lists be altered because of this report? Leave a comment below.
Related
Popular in the Community