In 2005, the Moscow-born, New York-based artist Yevgeniy Fiks mailed copies of "Imperialism the Highest Stage of Capitalism" by Vladimir Ilyich Lenin to 100 corporations throughout the world with the hopes they would be included in their libraries; Coca-Cola, Epson, Apple, and General Electric all received copies, as did Philip Morris. From the list, 20 copies were rejected outright, and the fate of the majority remains unknown. Surprisingly, Fiks did receive 14 "thank you" letters from various companies accepting the Communist cri-du-coeur.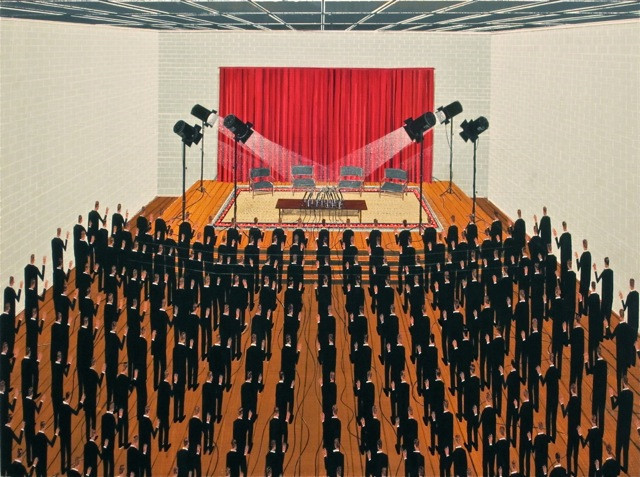 Thirty-four of the letters are now on view at Winkleman gallery in New York, along with nine other artists who are confronting the changing relationship between corporations and the American worker. In a blog post about the exhibition, Edward Winkleman writes, "The show is about how complex the relationship is between corporations and the average person" rather than merely a take down of the few by the many. This wider scope is appreciated, as we all grapple with how much power corporations should have in the days to come. "Corporations Are People Too" will be on view from January 4 - February 4, 2012. View a slideshow of the work below.
PHOTO GALLERY
Corporations Are People
Calling all HuffPost superfans!
Sign up for membership to become a founding member and help shape HuffPost's next chapter