Treasured for their comfort, rubberiness and floatability, they're equally popular with toddlers and Mario Batali.
"They are great at the dog park or in the backyard where I am likely to step in something that is very difficult to clean off sneakers but comes off easily with a hose or a wipe from my clogs," one wearer writes in an Amazon review.
"Great protection for toes and great to lounge around. Also great for travel in tropics with aquatic activities," another says.
Crocs are affordable, and at this point, classic ... but what do podiatrists -- you know, actual doctors who want you to live your best life -- think about them?
They're not fans -- at least not the doctors we spoke with.
"Unfortunately Crocs are not suitable for all-day use," Dr. Megan Leahy, a Chicago-based podiatrist with the Illinois Bone and Joint Institute, told HuffPost. While she granted that they "offer nice arch support," she added that the real reason you shouldn't wear them over long periods of time is that "these shoes do not adequately secure the heel. When the heel is unstable, toes tend to grip which can lead to tendinitis, worsening of toe deformities, nail problems, corns and calluses. The same thing can happen with flip flops or any backless shoes as the heel is not secured."
Crocs, according to Kor, "are the 'poster child' for shoes with a flexible shank. ... In other words, on a daily basis, I see patients who come into my office complaining of arch or heel pain and they are wearing Crocs," he said.
"The only two types of patients that may benefit from wearing Crocs are patients that have a very high arch or those who suffer from excessive edema of their legs and ankle," Kor said. "But, under no circumstances can I suggest wearing Crocs 8 to 10 hours per day."
Leahy agreed, telling HuffPost that Crocs are "OK to use for trips to the beach or the pool, but should not be used for long walks. I do notice that children (and even adults) tend to trip and fall more in these shoes."
If you're going to walk out with your Croc out, it's best to do it in short intervals, lest you take a walk in Florida, where the Croc was born, trip into the marsh and fall into the mouth of a waiting crocodile, thus completing Mother Nature's circle of life:
Before You Go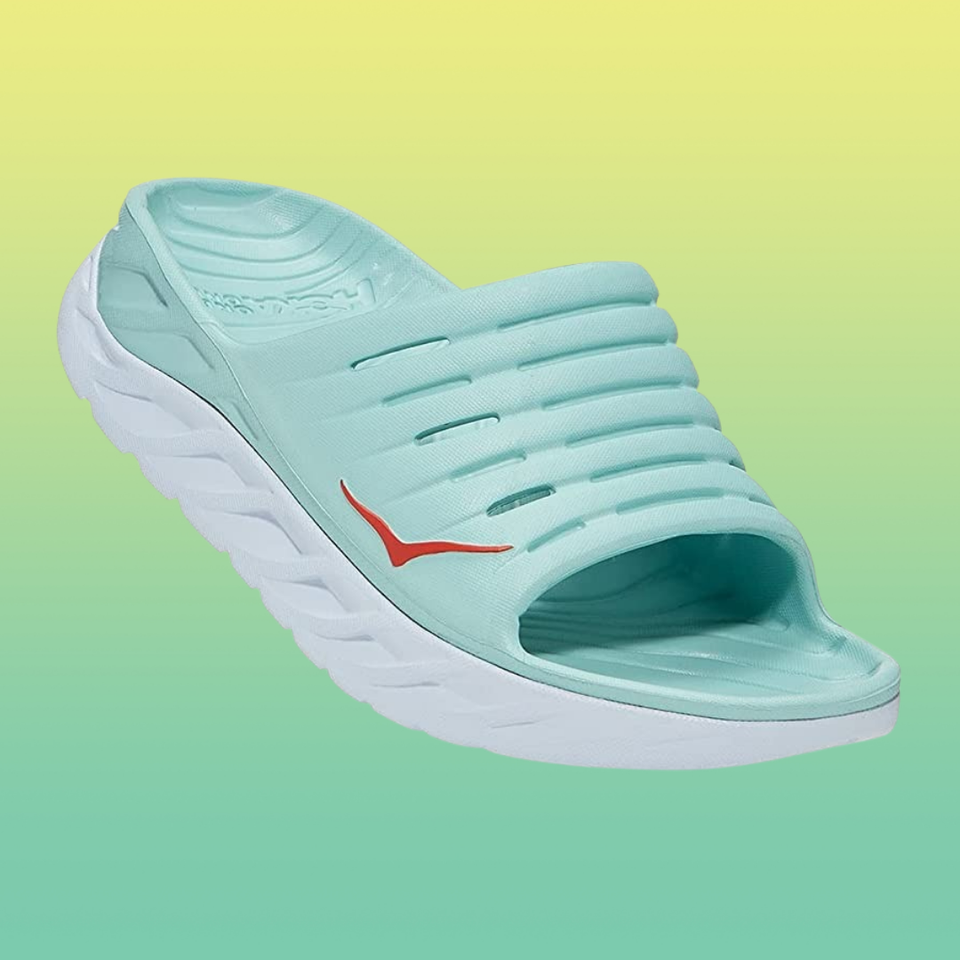 The Best Sandals For Plantar Fasciitis