When I first moved to New York after graduation, I moved to Astoria because it was sensibly priced and conveniently located to work as compared to Brooklyn (also, I consider myself more of a yuppy than a hipster). Because all the brand name design firms are in Brooklyn, you can imagine my surprise when a multi-disciplinary design firm moved in on my block. I have yet to poke my head in and introduce myself, mainly because they all seem to speak every language but English, but I do know one thing; they work very hard and have great passion for what they do.
The way they work on their design projects (and dress) reminds me of my garage band in college. We would work tirelessly, from 6 PM until 3 AM on honing our craft and we dressed the part. The drummer wore a white t-shirt, the bassist was a bit nerdy, and I, as the lead guitarist had to have wild hair.
With their skinny jeans and well-groomed facial hair, designers are now forming collectives, firms and clubs more than ever. Designers band together because in today's competitive design arena, two heads are invariably better than one, and three better than two, and so on. Even the archetypal designer Charles Eames credits his best work to collaborations with wife Rae.
It was IDEO that brought the design firm to the forefront with its high-profile feature on Nightline that exposed the inner workings of a design firm as they re-designed the shopping cart. In the expose, IDEO executives revealed that the corporate culture was more important than the mission statement and the path to a problems solution was never a straight line. Outlandish ideas wee paramount to break through the existing paradigms, and these outlandish ideas were often catalyzed by group brainstorms and a team of designers and engineers who would augment and expound upon the ideas of others.
As the music recording industry continues to decline, it seems that other forms of self-expression are becoming more prevalent, including industrial design. Designers are now more prevalent than ever, and the tools to create are more digitized and efficient. To stand out, it takes a team of dedicated, brilliant visionaries to create something unique in the current design atmosphere. A telling sign of this is the fact that the Best New Designer award at the International Contemporary Furniture Fair in New York has gone to design firms each of the last 3 years. The recipients of the award in chronological order starting in 2009 are: Misewell (2 brothers from Milwaukee), Objeti from Cleveland, and Rich Brilliant & Willing, a trio from RISD based in New York.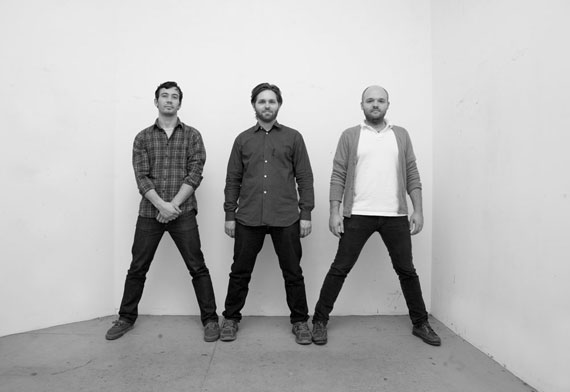 Popular in the Community