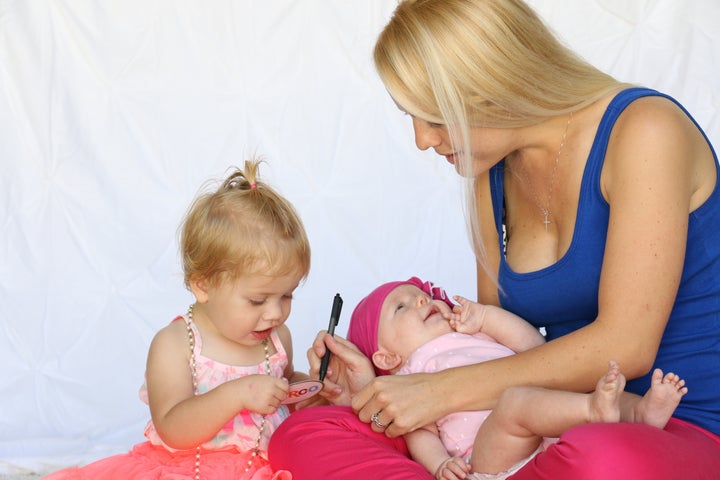 In a recent study by BabyCenter, it was found that 1 in 5 millennial moms are starting a blog. And over half of those surveyed by Entrepreneur want to start an online business.
As millennials are growing up and starting families of their own, there is a strange shift happening. The blending of being a stay at home mom and career mom is happening.
The Result of More Degrees
According to a study by the Pew Research Center and Mitch McConnell in 2014. "Since 1982, more bachelor's degrees have been earned in the United States by women than by men.Women now also earn the majority of master's degrees and doctoral degrees in the U.S.
These millennial moms are smart. They are passionate. They want to be a mom and so much more too.
Many current stay at home millennial moms have a degree and have had a few years in the workforce. And even though they are loving motherhood, they are missing the intellectual stimulation that a career provides.
The Effects of Social Media
Add on top of that these women grew up with Facebook, Pinterest, Instagram and Twitter. The internet is second nature to them and they already spend a good amount of time on these social media sites.
These millennial mom blogs are not the usual diary or journal type blogs. They are focused on helping the reader with a paint point. They are supporting other mothers and business women.
Never before has it been this easy and this inexpensive to start an online business. Think back, this option was impossible a generation ago, and unthinkable two generations ago.
These millennial moms are loving motherhood but have also found a way to continue to use their degree creatively. While the babies nap, mommy is busy building a business.
It truly is an amazing time we live in today!
Support HuffPost
The Stakes Have Never Been Higher
Related
Popular in the Community