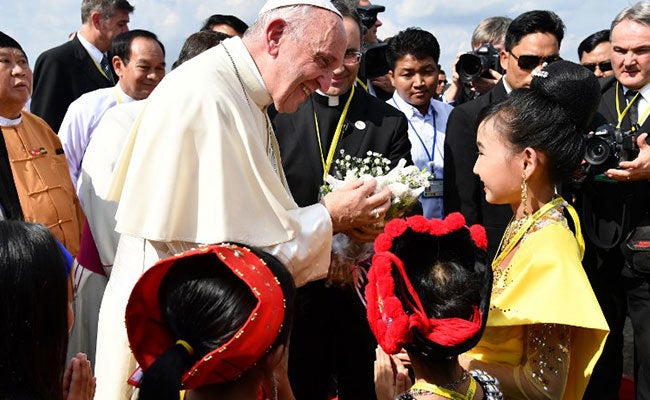 This is the third entry into the 'Thoughts from the Gentleman' series which will consist of analysis and editorial content of all things relating to politics and culture. The first entry can be seen here & the second here. This entry highlights Pope Francis visiting Myanmar during a time of humanitarian turmoil and international pressure.
The Papal Visit
After arriving in Myanmar for the first ever papal visit to the southeast Asian country, Pope Francis met with Senior Gen. Min Aung Hlaing, the commander in charge of Myanmar's military, which is responsible for the displacement of over 620,000 Rohingya Muslims - an act deemed as ethnic cleansing by a senior official at the United Nations.
On Tuesday, Pope Francis is scheduled to speak with Aung San Suu Kyi, the defacto leader of Myanmar - who shares power with Hlaing. While the Pope is expected to deliver a message of compassion for the country's Rohingya, he is operating in a difficult diplomatic situation.
The heavily critiqued Suu Kyi was just formally stripped on Monday of the Freedom of the City of Oxford award - which was awarded to her in 1997. The city council of Oxford voted unanimously, stating they did not hold "those who turn a blind eye to violence" in high regard. The special meeting made the October 4th vote official.
City Councillor Mary Clarkson of the Labour Party proposed the motion and gave the following statement to the BBC:
Oxford has a long tradition of being a diverse and humane city, and our reputation is tarnished by honouring [sic] those who turn a blind eye to violence. We hope that today we have added our small voice to others calling for human rights and justice for the Rohingya people.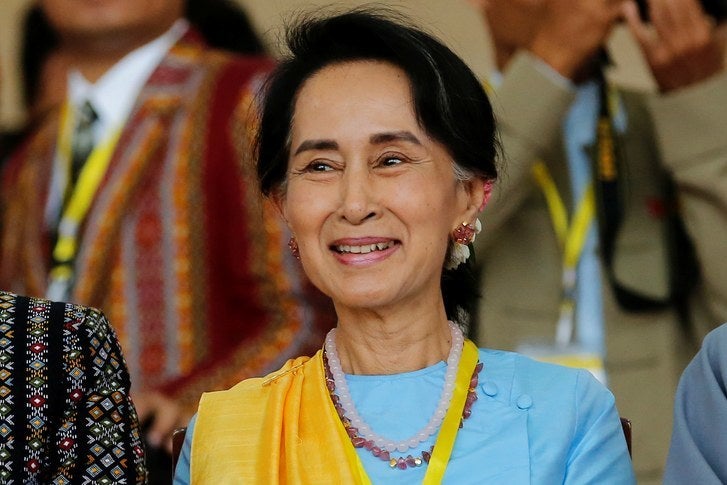 Pope Francis is expected to mention the Rohingya by name after making a direct appeal for violence to end against the group back in August. Many also expect him to speak about the treatment of Christian minority in Myanmar.
Papal support would come less than a week after Myanmar and Bangladesh made progress in the repatriation of hundreds of thousands of Rohingya who have fled to Bangladesh since September. This move comes after the two countries have performed a diplomatic dance surrounding the Rohingya, with concern over how the Buddhist-majority, especially the military would treat the Rohingya upon their return.
Several papal allies are pressing Pope Francis to lend Aung San Suu Kyi his support - putting him in the center of continuously evolving and time-sensitive crisis.
An Increasingly Difficult Situation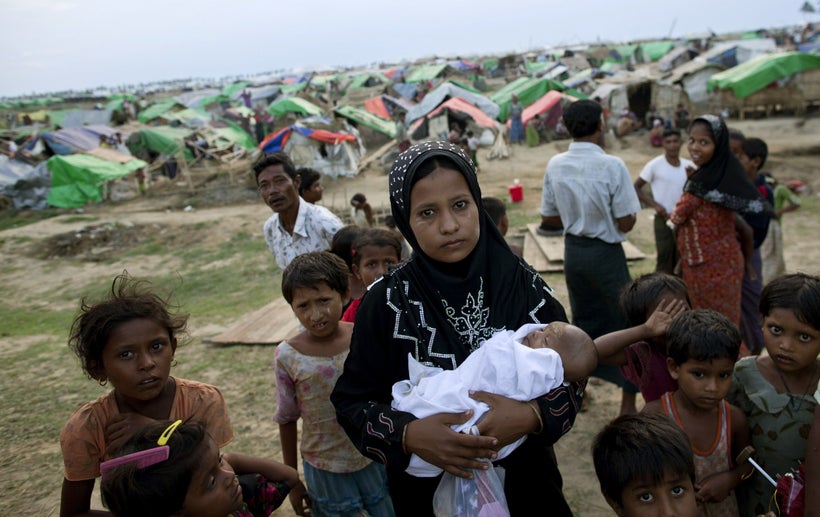 "There have been many revelations recently related to Rohingyas' but its very difficult to speak on the story since we not on the ground yet," said Sankalp Shagari, CEO of LaLa World after being asked to speak on the humanitarian crisis. "This is the whole premise [as to] why LALA World was born," he continues, "Overtime there is such crises, its mostly political driven but always leaves behind hunger, pain, misery, poverty and crime. The Rohingyas seem to be stuck between Bangladesh not taking them, and Myanmar pushing them out. What is the fault of these poor people."
Shangari explained his motivations when asked what he hopes his company would be able to achieve in the near future when faced with crisis situations like what the Rohingya are going through:
This is where we want to eventually get to in three years - Decentralised peer to peer borderless societies. We are creating LALA ID's and LALA Scores - globally so that your identity moves with you where you go - all sitting on the distributed ledger. It might sound very futuristic but this is already happening. We are the catalyst providing the acceleration to this.
When asked about the current scope of their current operation he continued:
We are doing this ICO to grow in this areas where we can make some meaningful contribution. We are not that big today but already launched in Malaysia and India, and spreading in Bangladesh, UAE etc. Once at a scale, and once we are on the ground, we want to make human lives better by participating in these social causes. Investors will be incentivised as well to participate via Lala Tokens there by increasing liquidity and price.
Despite hope for the future, there are still numerous struggles the Rohingya must face. Al Jazeera's Scott Heidler, who is reporting from Myanmar's largest city of Yangon details, "Rohingya is a very sensitive topic, it is a very sensitive word here in Myanmar, particularly when it comes to dealing with the government."*
He continues, "The archbishop himself has advised the pope not to use that term here because it is something the government doesn't recognise [sic]."
Analysis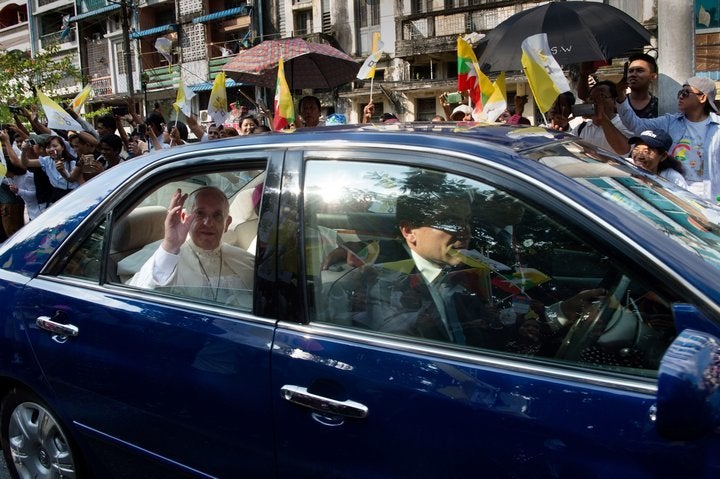 With the visit of Pope Francis drawing further international attention to the human rights crisis in Myanmar, him speaking directly of the Rohingya and using that term could help bring a resolution faster.
While that action would cause some political drama for the Pope, it would be consistent with his previous comments and stated worldview.
Non-Governmental Organizations are currently stretched thin and the Rohingya people are still in the midst of a nightmare. Any aid a prominent figure like the pope could deliver could help save the lives of countless individuals.
*Pope Francis did not use the Rohingya name during a major speech on Tuesday.
To keep up with Walter's journalism you can follow him @GentlemansHall on Twitter and/or add him as a friend on Facebook.
REAL LIFE. REAL NEWS. REAL VOICES.
Help us tell more of the stories that matter from voices that too often remain unheard.
This post was published on the now-closed HuffPost Contributor platform. Contributors control their own work and posted freely to our site. If you need to flag this entry as abusive,
send us an email
.