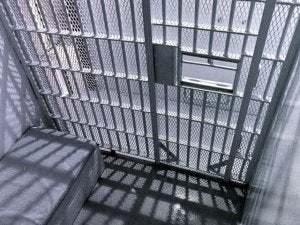 One in six women will be a victim of rape or attempted rape in her lifetime, but even more shocking is the underreported backlog in processing rape kits -- crucial evidence in arresting violent predators -- and how that backlog is delaying and sometimes denying justice for tens of thousands of American women.
As part of this week's NOW on PBS broadcast "Justice Delayed," I traveled to Los Angeles County, home of the largest known rape kit backlog in the country. There, over 12,000 kits are sitting untested in police storage facilities. An internal audit found that more than 50 of these cases have exceeded the 10-year statute of limitations on rape.
"The evidence that we're talking about represents human lives," Los Angeles Controller Laura Chick told me. "Those are lives stacked up on the shelves waiting for justice."
Below, rape survivor Michelle C. courageously shares her traumatic experience as a victim of rape, her healing process, and her reasons for reaching out to other victims of sexual violence.
Calling all HuffPost superfans!
Sign up for membership to become a founding member and help shape HuffPost's next chapter