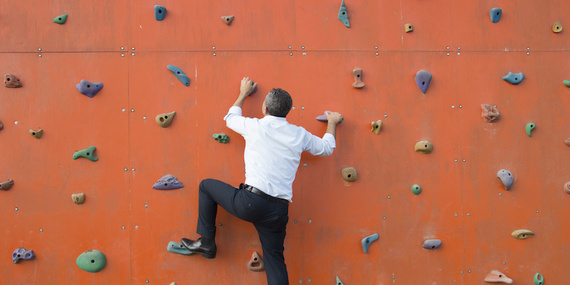 I recently met with a senior manager about the need for customer engagement training at his spas. Having had a number of treatments during which time no mention of products took place, I knew that they could deliver better service. They simply needed the right tools. He agreed. The spa's retail shop has an extensive product line, so potential revenues are lost on a daily basis.

After our conversation, all systems were go. He contacted his GM who contacted the spa manager.
"Thank you for your offer to Mr. __ (senior manager) We already receive training from XYZ product companies once a year. I shall certainly keep your proposal in mind and would not hesitate to get back to you if there is a business opportunity where we could work together in the future."
Right now the entire world is discussing how to deliver a better customer experience. Recognition of introverts is changing how we communicate with each other. Customer retention is on the minds of most members of C-Suite.

But far too often, the spa manager's type of thinking prevails. How is it aligning with the goals of your organization?
Kaizen-the practice of continuous improvement must be applied if companies are to elevate their performance.
Adoption of training programs based upon Kaizen can improve the percentage and contribution that spa retail sales make to your overall revenue picture.
Last year in a watershed moment at the Professional Spa & Wellness London conference, spa manager Rachel McCrory shared that Hyatt's sales to service ratios were 10% and 3% for city and resort spas respectively. This was in line with the averages reported by the rest of the attendees.
In contrast, the Adlon Spa by Resense proudly reported retail sales of 23% in December. During the nine years that I worked at Rescue Spa, our retail ratio never fell below 30%.

So why are some spas able to surpass standards while others remain entrenched in under achievement?
The answer is simple. Targeted training based on a strategy of continuous improvement.
When do you plan to begin?
For updates on spa training for introverts follow Linda on Twitter
REAL LIFE. REAL NEWS. REAL VOICES.
Help us tell more of the stories that matter from voices that too often remain unheard.