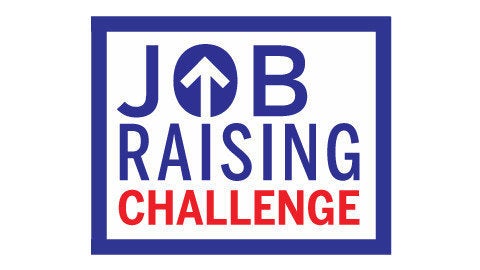 By: Shukurat Adamoh-Faniyan
I'll never forget my first job. I was a junior counselor at a summer camp In Southwest, Washington, D.C.. At 14 years old, I was tasked with organizing materials and preparing activities for a group of energetic five-year olds. I remember the sense of accomplishment I felt, completing my assigned duties and cashing my first check! That experience was the beginning of my vibrant teenage work experience that led to a 5 year internship with the National Library of Medicine (NLM) in the Office of Computer and Communication Systems. Unfortunately, young people today will not experience such joy. Nationally, 16.5 % of youth (16- 24 yr old) are unemployed. For Latino youth that figure jumps to 20.5 percent and for African-Americans that rate jumps to a staggering 30.2 percent- four times the national average. Specifically youth in Washington, D.C., from economically depressed neighborhoods experience unemployment rates as high as 89 percent.
According to a report released by the Justice Policy Institute, programs are needed to provide quality professional development training, mentoring, job placement and supervision to combat the youth unemployment crisis. The report acknowledges that delayed entry into the labor market, especially for under resourcedyouth, could have lasting consequences in hireability and earnings. "In fact, a young person who was unemployed for half of the prior year can expect to earn 4.7 percent less, if employed, in the current year. These residual effects of joblessness diminish over time but even after the third year of work, that missed half-year translates into a 2.9 percent decrease in wages."
Quality youth employment programs provide youth with the experiences and knowledge needed to make informed career decisions. Research suggests that work-based learning may increase school attendance, decrease dropout rates, reduce school suspensions and increase school engagement. One study found students who participated in work- based learning were more likely to attend college or immediately enter the workforce than their peers.
Youth are not the only beneficiaries of these employment programs. Businesses that employee youth, could see increased employee engagement, customer loyalty and employee retention. Youth offer a fresh perspective on business processes and are especially valuable for businesses that cater to a younger clientele. For State Street, a Boston-based financial services firm, hiring teens from Boston Public Schools, who tend to be disadvantaged minorities, is one part human resources strategy and one part philanthropy. According to Donna Sinnery, vice president for worldwide staffing at State Street, "We are doing the right thing by giving back to the community in a meaningful way, but we are also attracting talent, increasing retention and branding ourselves in the marketplace as an employer of choice. That's a significant payback." For businesses, providing youth exposure to career opportunities can be a fulfilling and cost-effective way to address critical business needs.
The lessons that I learned while working at the summer camp and internship placement proved invaluable and truly shaped my future career decisions.
Sadly, in today's difficult labor market, many of the entry-level positions that were traditionally available to youth are filled with out-of-work adults. Urban Alliance has done a phenomenal job, by providing meaningful employment experiences for youth, especially those from the most economically depressed neighborhoods in Washington, D.C. By providing paid internships, mentoring and post-high school planning to high school juniors and seniors, Urban Alliance provides a unique response to the youth employment crisis in D.C.
If you wish to invest in solving the problem, please consider donating to Urban Alliance through the Job Raising Challenge. Please visit the Crowdrise page at the following address: http://www.crowdrise.com/urbanalliance-jr. It is imperative that we invest in quality youth employment programs to ensure that we have a qualified, productive workforce in the future.
Shukurat Adamoh-Faniyan is a native Washingtonian, educator and youth advocate. She is currently an Education Advocacy Fellow at the National Wildlife Federation. She also writes an education, politics and lifestyle blog. For more information about the author click here.
REAL LIFE. REAL NEWS. REAL VOICES.
Help us tell more of the stories that matter from voices that too often remain unheard.