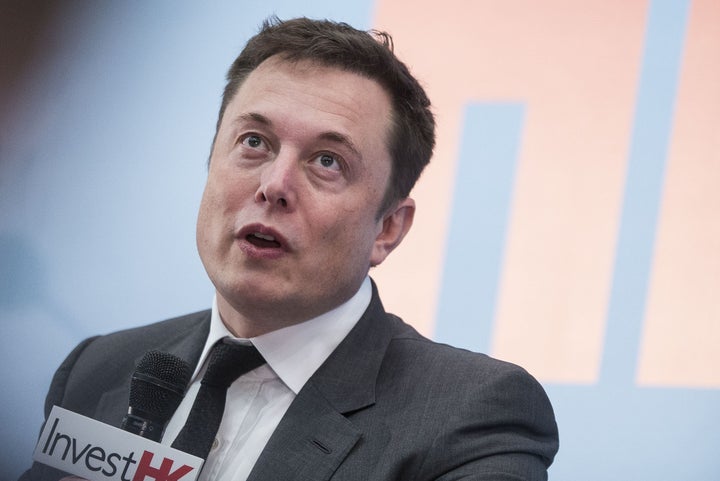 On August 1, Tesla Motors, whose chief executive officer is Elon Musk, announced the acquisition of another Musk brainchild, SolarCity, a rooftop solar panel company for which he servers as chairman, in a $2.6-billion all-stock deal. "It's really all part of solving the sustainable energy problem," Musk said when the merger was announced. "That's why we are all doing this — to accelerate the advent of a sustainable energy world." Maybe, but was that the real reason for the merger?
Started in 2006 by Musk's cousins Peter and Lyndon Rive at Musk's suggestion, SolarCity had a simple plan: Lease solar panels to homeowners on a long-term basis but retain ownership of the panels, allowing the company to rake in hefty incentives from state and federal governments. At first, hyped by Musk, whose showmanship skills rival those of P.T. Barnum, SolarCity flourished. Its stock peaked in February 2014 at $85 a share. Investors who bought the initial public offering at $8 a share 14 months earlier were ecstatic.
But things changed dramatically. The first sure sign of trouble came in August 2015 when Jim Chanos of Kynikos Associates revealed he had shorted SolarCity because its business plan made it a "subprime financing company." Later that year, SolarCity suffered another blow when the Nevada Public Utility Commission passed rules ending net metering, which allowed a homeowner with solar panels to sell unused electricity back to the power company. The decision prompted Lyndon Rive to admit that without net metering rooftop solar "makes no financial sense for a consumer." If other states followed Nevada's lead, SolarCity would be hit hard.
In early 2016, SolarCity stock was downgraded by Barclay's, then JP Morgan. In May, CNBC's Jim Cramer declared: "This is a company that I regard in a first-class crisis that acts as if everything is fine." That same month, after the stock price had plunged more than 60 percent from its peak, Chanos became even more vocal in his criticism, saying, "They're losing money on every installation and making it up on volume, and that's a problem when you have a levered balance sheet."
By June, there was talk of bankruptcy, so Musk had to act. The solution: Tesla, a company with a promising future, would buy SolarCity, a company in precipitous decline. Once again, Chanos warned of problems: "[SolarCity] is burning hundreds of millions in cash every quarter, a burden that now Tesla shareholders will have to bear, at a cost of over $8 billion." Even so, the boards of directors of both companies approved the deal; now the shareholders of both companies must consent to the merger, a vote that will likely occur during the fourth quarter.
In the press, the deal has been described as more of a bailout than a purchase. Consider The Motley Fool's commentary: "Maybe SolarCity was in need of a bailout more than investors thought. If that's the case, it could be a terrible merger for Tesla if SolarCity was in such dire straits in the first place. [I]t could destroy a lot of shareholder value [at Tesla]." And this from The Los Angeles Times: "The deal has been fraught with criticism since it was first proposed….with critics calling the move a bailout."
Tesla stockholders, then, know they are assuming SolarCity's financial woes, but what else? For one thing, they may be inheriting regulatory liability. Over the last year or so, the Federal Trade Commission has received complaints from consumers about unscrupulous business practices carried out by solar panel companies. It has also been pressured by the United States Congress. "As a very new industry with a limited track record and little regulatory oversight," a group of congressmen from Arizona and Texas wrote to the FTC, "the solar leasing market may pose a considerable risk to the increasingly large numbers of American consumers that commit to the leasing product (not to mention the American taxpayer, who heavily subsidizes each rooftop solar project)." As a result, the FTC recently announced its intention to expand its reach over the solar panel industry. Because SolarCity is the nation's largest provider of solar panels, it is clearly in the FTC's sites.
There will also be increased scrutiny of SolarCity on the state level. "The recent proliferation of new solar projects brings the potential for a new kind of deception," Attorney General William Sorrell of Vermont has said, echoing a growing sentiment shared by attorneys general across the country. Indeed, six attorneys general have publicly expressed concerns about the solar industry's unethical business procedures, among them predatory sales practices and providing consumers with inaccurate leasing information and false promises of lower energy bills. This could potentially lead to a class action case similar to the one filed by attorneys general against Big Tobacco in the 1990s. That would be devastating for an industry already bleeding money.
In short, SolarCity shareholders know what they're getting with this merger — an unexpected bailout. Tesla shareholders are not so fortunate, and SolarCity's bad balance sheet may be the least of what they have to deal with. 
REAL LIFE. REAL NEWS. REAL VOICES.
Help us tell more of the stories that matter from voices that too often remain unheard.
BEFORE YOU GO